Early action and decision students are one step closer to college
Anirudh Manika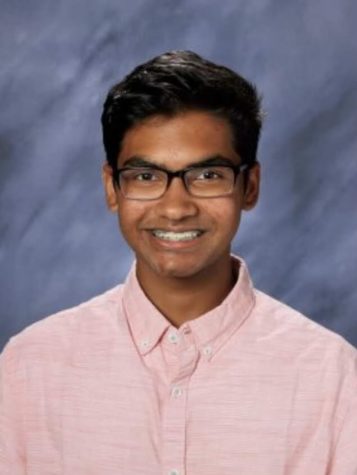 From undergraduate opportunities to partnerships with local hospitals, senior Anirudh Manika said that a strong sense of belonging and fit guided his decision to apply ED to Washington University in St. Louis. 
"I liked the general vibe of the students and faculty there. I felt that the people there were really nice and that the school placed a lot of focus on undergraduate students," Manika said. "With everything available to me, from my freshman year, it makes me feel that the school truly cares about me as an individual and that I am not overlooked amongst the rest of the students."
Manika intends to major in biomedical engineering and said that WashU provided unique opportunities for his development as a student and for his future career, such as a personalized course of study and research opportunities with scientists.
"Their curriculum allows me to tailor my education to specialize in an area of biomedical engineering that I find interesting. I can also participate in research with world-renowned scientists as early as my first year," Manika said. "The Biomedical Engineering department's close partnership with Barnes Jewish Hospital in St. Louis is nice because it gives me the opportunity to potentially see my own inventions used in medical practice."
When students are choosing between colleges to attend, Manika's advice is that the student's perceived happiness and fit at that school is most important and should take precedence over more commonly used markers, such as ranking or prestige. 
"My advice is to choose the school where you would be most happy. I think fit is often overlooked in decision making, and I think that you ultimately need to make sure to pick a school that you will be happy at," Manika said. 
Farheen Khan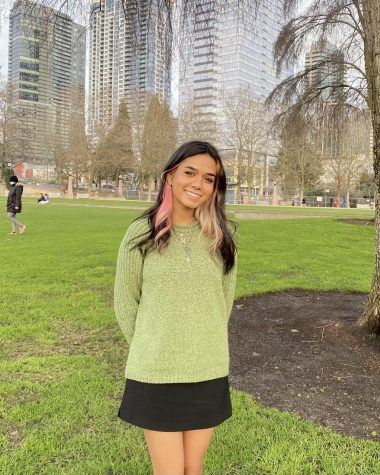 Deciding to apply Early Decision to New York University wasn't a spur-of-the-moment choice for senior Farheen Khan. Khan said that she's wanted to go to NYU for four years, and that looking into NYU while researching colleges made her realize the fit between NYU and her career interests. 
"Ever since 9th grade I've wanted to go to NYU. I really liked the community and also the fact that it was in the city. This year when I looked into more of the academics side of NYU, I realized that it would be one of the best choices for my major because of all the opportunities available in the city," Khan said. "I want to go into Political Science [and] Journalism and being in NYC would help me gain connections in the field easily."
When Khan received the message from NYU that her application status had been updated, she said that she immediately checked in the middle of class after notifying her teacher. 
"I was in 6th period Theory of Knowledge when I got the email from NYU. I privately messaged my teacher (Mrs. Metz) and asked her not to call on me while I found out, and then I muted the class and face timed my friend Zach to be there while I opened it," Khan said. "When I saw that I had been accepted, I read it three times in disbelief before I started running around my house screaming at my parents. Then I got so overwhelmed that I threw up."
Khan said that she would recommend applying Early Decision to students that have a dream school, or students that have grown fond of a target or reach school. A target school is a school where the applicant falls within the middle 50% of accepted students' statistics, whereas a student might fall into the lower 25% of a reach school's accepted statistics. 
"I would recommend ED for a student who has a dream school or a student who has a school in mind that is a Target/Reach or a Reach. Since ED is binding, there are no benefits to it other than getting the peace of mind earlier, and the higher acceptance rate for ED students," Khan said. 
David Zhou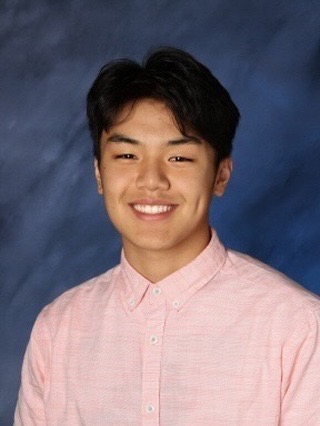 When senior David Zhou found out he was accepted into Stanford University, he said he had to make sure that it wasn't all a dream.
"I remember just jumping out my chair and running upstairs to tell my mom, interrupting her work conference (whoops), and I think I spent a good 30 minutes just pacing up and down the living room, occasionally reading the acceptance letter again to make sure I actually got in," Zhou said. 
Zhou applied to the university through the Restrictive Early Action program, which allowed him to find out his decision in early December. Zhou said the REA program allows students to apply early to one private university and still gives them the opportunity to apply to other schools later on. 
"Stanford's early-round application process is REA and not ED. Although doing REA means that you're restricted to applying to that one school in the early round, it also means that if you get in early, you aren't bound to attend, and still have the option to apply to more schools in the regular decision round," Zhou said.
According to Zhou, there were several reasons for his decision to apply REA, including the location, community and versatility of Stanford's admissions essays. 
"To be honest, I REA'd to Stanford because their essays were diverse enough to later reference or reuse for all the other schools I was going to apply to. Of course, Stanford has great programs for my intended majors and interests and an overall academically enriching community," Zhou said. "Also, I just really want to go to college in Cali for some reason."
If he chooses to attend, Zhou said he looks forward to interacting with Stanford's academic community and engaging with the myriad of world views represented at the university.
"Of course I'll cherish the rich academics and extracurriculars, but I think what makes a college like Stanford so appealing is the people," Zhou said. "As a school that attracts many brilliant individuals, I'd love to interact with the communities at Stanford, learning from the many world perspectives conveniently condensed into their college campus."