Short and inspirational reads for quarantine
Love to read but short on time? Here are four short and inspiring reads that will keep you turning pages through the night.
Daisy Jones and the Six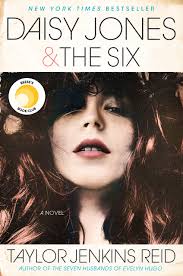 From Taylor Jenkins Reid, author of "The Seven Husbands of Evelyn Hugo," comes "Daisy Jones and the Six," a unique and compelling story of a '70s rock band and their rise and subsequent fall from fame. Loosely based off of Fleetwood Mac's 1977 album Rumors, "Daisy Jones and the Six" will keep readers hooked until the last page. 
Told in the format of an interview, this story takes place after the band Daisy Jones and the Six has broken up, and the band members have gone their separate ways. Tension mounts as both the narrator and reader try to piece together the mystery of why this band broke up at the height of their popularity and fame. Along the way, readers get to know the brilliant cast of characters that Reid has created, from the sharp-tongued and self-destructive Daisy Jones, to the brooding and arrogant Billy Dunne. 
The story is equal parts heart-wrenching and hopeful. Every reader, even if they don't listen to '70s music, can take something out of it. Reid takes on heavy issues like substance abuse and depression and turns them into an uplifting story about learning to love every part of yourself. Reid's decidedly feminist ideas will appeal to readers and are evident in her characters and plot. The band's journey and music are so compelling and realistic that it is hard to believe they are fictional.
The Star-Touched Queen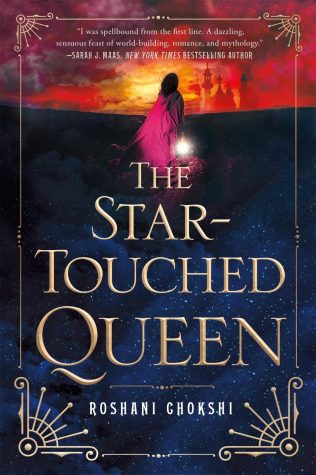 Fans of fantasy should look no further than "The Star-Touched Queen" by Roshani Chokshi, the first book of a duology by the same name. Based on Indian mythology and folklore, "The Star-Touched Queen" will keep readers guessing until the very end.
This story follows Princess Maya, a 17-year-old living in her father's court in the kingdom of Bharata. Maya is used to living in isolation; born with a horoscope spelling out death and destruction for anyone who marries her, she is shunned by the rest of the court and blamed for any disasters. Despite this, she is content with a life spent reading in the library and spying on royal meetings until her father arranges her marriage to save their kingdom from war. A strange twist of events leads her to become the wife of Amar, Emperor of Akaran, a mysterious kingdom found on no map. In Akaran, she is accepted and in Amar, she finds respect and love. But this mysterious kingdom holds more secrets than truths, and in order to save herself and her people, Maya must find the strength to confront her own past and unlock ancient secrets that hold the key to her own salvation. 
Chokshi's writing is incredibly beautiful; there is passion behind every sentence she writes. The worlds of Bharata and Akaran are complex and alluring. Chokshi's characters are well-written, realistic and layered. Maya is a strong protagonist and the problems she faces will leave readers on the edge of their seats. This is a story of trust and redemption, of first love, and learning to carve your own destiny. Anyone looking for an immersive and alluring fantasy novel should put "The Star-Touched Queen" on their list.
What I Was Doing While You Were Breeding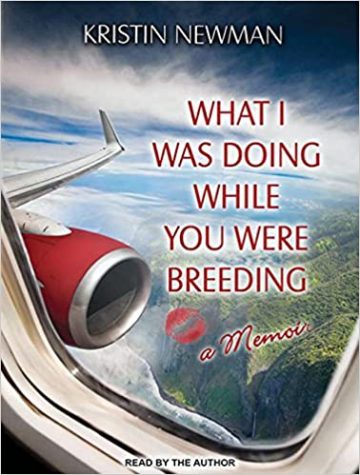 Sitcom writer Kristin Newman's autobiography, "What I Was Doing While You Were Breeding," is a witty and inspirational portrayal of her unconventional life. Newman has written on sitcoms such as "That 70's Show", "How I Met Your Mother", "Chuck", and "The Neighbors". Using her experience writing sitcoms, Newman has created an autobiography so beautifully written that you won't be able to put it down.
Newman tells her life story through chapter-long anecdotes of her travels, each one revolving around one of her many foreign romances and how they shaped her. Her writing feels like a self-reflection, recounting the events that made her who she is today. Throughout the book, Newman writes without judgement or regret for the arguably racy life that she led while trying to figure out who she was. "What I Was Doing While You Were Breeding" shows a young woman finding empowerment, despite being in a historically sexist career path. She learns with each chapter that her dream of having a magical movie romance isn't going to solve all of life's problems — and that she would have to be alone in order to figure out who she is. Newman's story gives young women a new perspective of what kind of life they can lead, and demonstrates that you don't have to follow the path that everyone else has taken in order to be happy. Her autobiography is an eye-opening and easy read for those who are struggling to get back into reading, and is sure to keep you laughing.
Red, White, and Royal Blue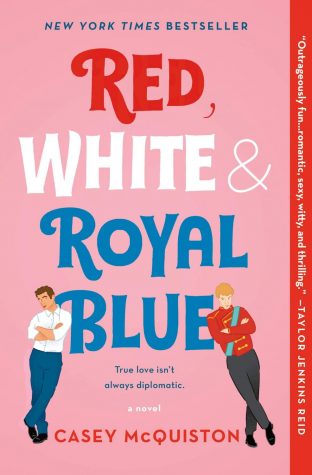 Casey McQuiston's debut novel, "Red, White, and Royal Blue" is an inspiring version of what 2020 could have been. Written in the form of a romance, "Red, White, and Royal Blue" features two individuals split by their countries' views. This novel both recognizes and celebrates minorities — giving a voice to those who are often silenced. McQuiston has created the perfect alternate reality for those who need an escape from the disaster that 2020 has been.
"Red, White, and Royal Blue" follows the relationship of FSOTUS Alexander Clairemont-Diaz and HRH Prince Henry of Wales as it evolves throughout their teens and into their early twenties. At the beginning of the novel, Alex and Henry are arch nemeses, but a mishap with the cake at a royal wedding throws the two together as their countries scramble to prevent another England-US war. "Red, White, and Royal Blue" contains all the makings of a phenomenal YA debut novel: a relatable writing style, witty dialogue, an enemies-to-lovers trope, LGBTQ+ characters that are fully developed, an identity crisis, and several BIPOC characters. 
While McQuiston's alternate reality is a great escape from everyday life, she covers heavier topics as well: racism, homophobia, and sexual assault are all discussed, as well as each topic's relation to the political world. Her characters struggle in the face of these issues,  and end up hurting others as a result of past trauma, but they eventually realize the faults of their actions and work to fix them. McQuiston's characters are refreshingly human: they make mistakes, and they have flaws, but that's what makes them loveable. "Red, White, and Royal Blue" depicts a common LGBTQ+ experience in an accurate yet subjective way, touching on internalized homophobia, feeling unrepresented in the media, and the fear of disappointing others because of who you are. "Red, White, and Royal Blue" is a must read for all young adults, regardless of sexuality, and is sure to bring a smile to your face in these difficult times.