Rainy day reads
What better way to unwind and release all of your quarantine tensions than with a good book? From romance to space travel, here are some of Nordic's favorite stories to cure your boredom.
What better way to unwind and release all of your quarantine tensions than with a good book?  From romance to space travel, here are some of Nordic's favorite stories to cure your boredom. 
"STRANGE THE DREAMER"
BY LAINI TAYLOR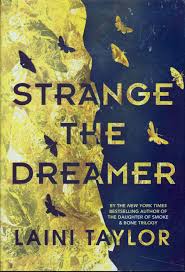 Laini Taylor's "Strange the Dreamer" immerses you into a world of magic and mystery from the perspective of orphan Lazlo Strange. Despite his grim upbringing as a bottom-feeder librarian, Strange finds himself fascinated by books, the myths and the legends surrounding the forgotten city of Weep. His love and comfort for books and stories nurture the dreamer inside of him, and when Strange is given the opportunity to chase after the legends he grew up learning about, crossing the world is within his reach. Strange's determination will remind readers of what it's like to hold onto hope even in the darkest of moments.From demons and angels to gods and goddesses, this novel is nothing short of phenomenal. This novel should be taken in blindly—let the story unravel as you embark on Strange's journey with him. This book is meant for poets, dreamers, and fantasy fanatics! Laini Taylor's lyrical writing will captivate you like a warm hug and touch you in a way that all good literature should. 
"THE GAME OF LOVE AND DEATH"
BY MARTHA BROCKENBOUGH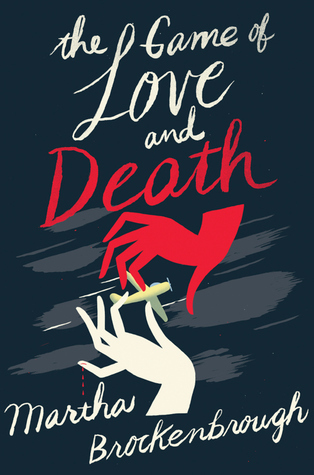 This novel follows a game between Love and Death. Two judges, two players and one dangerous bet. Set in the 1930's, Henry Bishop and Flora Saudade are chosen to be the new players of the game. From strangers to lovers, Henry and Flora are blindly roped into a competition that not only tests their love for one another, but their loyalty. In her writing, Martha Brokenbrough addresses tragedy and the consequence of love during history's darkest hour. Not only does this novel accurately and intensely portray true love and death, but Brokenbrough emphasizes what it means to truly be alive. This novel is eloquent and sincere, yet still hones in on big themes like racism, overcoming societal expectations and LGBTQ+ issues. All these elements are interwoven perfectly and result in one multi-layered story. This unique concept is beautifully portrayed and utterly emotional from start to finish. Lovers of "The Book Thief," by Markus Zusak will adore this novel! 
"LOVE AND GELATO" BY JENNA E. WELCH
This warm and heartfelt coming-of-age story not only makes you crave gelato but also yearn to find love in a foreign city! At her mother's dying wish, Lina is sent to Tuscany for the summer to meet her father for the first time. She isn't interested in Italy's famous history, nor is she moved by its sunshine and landscapes—Lina wants nothing more than to go home to America. After she gets her hands on her mother's old journal, however, Lina receives the opportunity to become closer to her mother and uncover the secrets of her father's home. From love to hidden bakeries, Lina learns to overcome her trauma and live out her mother's dreams. 
This novel is light, fun, romantic and simultaneously mysterious. Every vivid detail of Tuscany's fairy-tale landscape built by Welch's writing style will amaze you. The author perfectly captures what it's like to find yourself in the midst of personal growth. "Love and Gelato" is the perfect combination of all things sweet and sincere and the perfect book to read this summer. 
"ASTRONAUTS"
BY JIM OTTAVIANI AND MARIS WICKS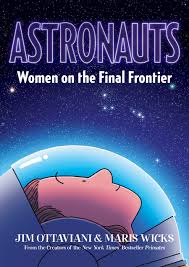 "Astronauts" is just the right graphic novel to geek out to! This nonfiction story is narrated from the point of view of former NASA astronaut and engineer, Mary Cleave. Readers follow Mary's journey through training under NASA and her experiences in space. It maps out all the significant changes within the space program that, in time, allowed women to become astronauts and seek out many other vital roles in history. It's the story of dedication and true work ethic, portrayed through a series of friendly and cute illustrations by Maris Wicks. 
This book cleverly tackles themes of women's rights and how to overcome hardships in one's life. Jim Ottaviani makes learning about space fun and visually appealing for space fanatics, science buffs and every kind of dreamer in between!