Fall haul for your shelf
The fall season is upon us! What better way to adapt to the November sweater weather than curling up with a good book.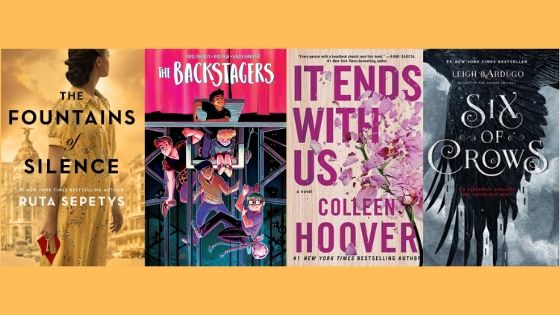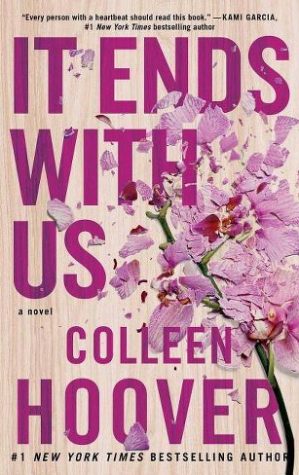 Colleen Hoover's tear-jerking romance, "It Ends With Us" addresses what it's like to fall in love with the scars of your past and push past the tribulations of your present.   Aspiring florist Lily Bloom has no idea what to expect when she moves to Boston, Massachusetts. Rich neurosurgeonRyle Kincaid's perfections and charms seem almost too good to be true. Hoover touches on heavier topics such as mental health and sexual abuse, embodying these ideas through a strong female lead. The story itself is painful and raw, addressing moments in life that are hard to confront. Although this book is categorized as romance, don't let that stop you from its rich language. "It Ends With Us" is an incredibly heart-wrenching novel that was so incredibly humbling to read. From past loves to hopeful beginnings, the vulnerability of this novel will have you hooked and eager for more.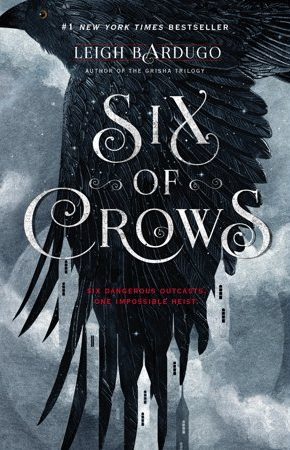 On a mission to carry out a heist, five highly skilled criminals work together in order to fulfill a command from a rich merchant. Kaz Brekker, criminal prodigy, is offered a chance to become richer than he could ever imagine. With an addictive drug outbreak enhancing the powers of humanoid creatures called the Grisha, Kaz must capture the man behind the madness. In Leigh Bardugo's novel, Six Of Crows, Bardugo has written the perfect action-packed adventure book. Suspense is built up beautifully, and most importantly, the brilliance behind the abundance of themes that are addressed within Six of Crows will blow readers away. From racism to positive self-image, the messages communicated throughout this story highlights important concepts common to the centerfold of today's conversations. This dark and gritty novel will pull readers into a world of magic, romance, and possibilities. Six of Crows will have readers on the edge of their seats with the turn of every page!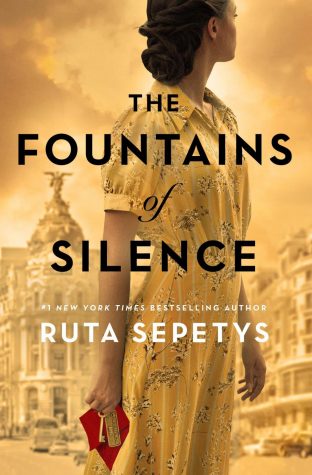 The Fountains of Silence takes place during the 1950's, a brutal time in history: Spain is under the reign of facist dictator, Francisco Franco. 18 year old American, Daniel Matheson, gains the opportunity to visit Spain and explore its rich critical roots. With ambitions to become a photographer, Matheson strives to capture Spain's honest beauty and uncover its secrets. On his adventure, he meets Ana, a hotel maid who holds all the secrets he desires. Ana's beauty and kindness opens up new possibilities and changes both of their worlds. Ruta Sepetys explores a dark period of time with compassion and sympathy, painting a vivid image of the despair and suffering during a time of oppression and despotism. The beauty behind this novel lies in Spain's fascinating history and Sepetys's portrayal of the story. Although it is a bit slower paced, The Fountains of Silence has the perfect blend of mystery and romance that addresses a time in history that is generally ignored by popular media.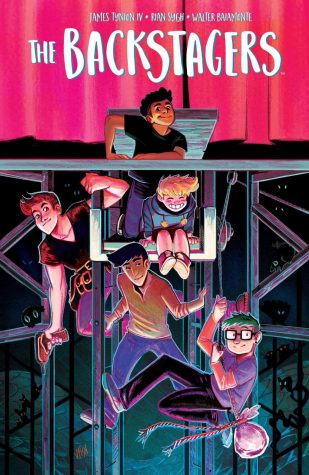 The Backstagers is a unique series about a fantastic group of friends who are whipped into the world of friendship and spells.  After transferring to a new all-boys school, Jory becomes labeled as "new kid" and is neglected by his own peers.  When he is taken in by a group of stage crew workers called the Backstagers, Jory finds himself immersed into the world of theatre and magic. The boys are put to the task of establishing the best production for their high school peers. James Tynion IV, Walter Baiamonte (Illustrator), and Rian Sygh (Illustrator) portray an imaginative story through their own impeccable art. These creative authors put a spin on a typical theatre crew with magic, friendships, and twists and turns. The novel highlights the quirky and lovable aspects of high school theatre through its abundance of playful themes and characters that are relatable, realistic, and diverse! The Backstagers addresses diversity and LGBQT+ awareness, highlighting its importance throughout the novel. The atmosphere of this graphic novel is light, enjoyable, and perfect for any reader's bookshelf!