LGBT+ visibility at risk
Pride advocates face backlash
by Carina Bixby
In a room filled to capacity, students, staff and community members gathered at the Northshore School Board Meeting on Monday, May 13 to voice their concerns surrounding two groups within the district, each with a different view on how the LGBT+ community should be portrayed and taught about in classrooms.
The controversy began when a group of representatives, now called Northshore Pride (NSP), met with district members to discuss ways to support the LGBT+ community in schools, as well as the idea of allowing Gender Sexuality Alliance (GSA) club to march in the Seattle Pride Parade in June.
"Unfortunately," Superintendent Dr. Michelle Reid said in an email to the Northshore Staff and Community, "the brainstorming lists from these meetings somehow ended up in the public domain inaccurately described as district proposals for celebrating Pride Month."
Last week, a group called NSD Unity published these notes on their website under this assumption, and stated that the school district "should not be the platform where such themes are discussed or endorsed."
The website was later amended and the information became labeled as notes, but they remain public on the website.
"The way that this group has used our meeting notes, informal sources and brainstorming pieces is extremely inappropriate and misleading to the public," school counselor and GSA advisor Chase Stevens said.
Both NSP and NSD Unity leaders met privately with Dr. Reid prior to the Board Meeting, and they as well as other community members then publicly presented their ideas. NSD Unity was asked by Dr. Reid not to attempt to fill the room as was their original plan, though they did have an adult representative present to read a statement.
"We are teachers, staff and parents within the Northshore School District who love the diversity and safe family environment our district has nurtured," the representative said, who identified himself only as Kyle. "We oppose bullying, intimidation and marginalization of every kind. … No student, teacher or staff at any NSD school should ever feel intimidated or alienated because of [LGBT+] issues."
While NSD Unity advocates for allowing discussions of sexual orientation and gender identity to remain primarily in the control of the parent, other community members expressed a different view.
"Learning about [LGBT+] history and issues improves empathy and helps [LGBT+] youth know that they are not alone," senior Trey Schaaf said. "Teaching these topics will only improve the lives of many for years to come."
Due to Dr. Reid's request of NSD Unity, the resulting attendees were majority supporters of NSP. They and other community members used 90 minutes to speak in public comment, each speaker allotted two and a half minutes.
"We are tired of limited support," senior Nathan Mitchell said. "We are tired of not being educated on topics relevant to our community. I would ask that Northshore School District be a leader on this journey, rather than being left behind."
Throughout the meeting, similar ideas to Schaaf and Mitchell were repeatedly presented. However, without members of NSD Unity present, elementary school teacher Robin Friend said, it didn't always feel like all voices were heard.
The meeting ended without a conclusive statement from the School Board. Still, NSP is committed to furthering this discussion with NSD Unity in the future, NSP representative Richard Lizotte said.
"Now is the time to make uncomfortable conversation happen, and to reach across the aisle and understand all views throughout our district," Stevens said. "Because we are, whether we like it or not, a very diverse district in terms of viewpoints, backgrounds and belief systems."
Significance of safe spaces
by Kayla Kapralova
For the first half of the current school year, the Gender Sexuality Alliance (GSA) met in a packed staff lounge during Viking Time. During this time, the club held passionate discussions about various LGBT+ topics such as possible participation in the 2019 Pride Parade, advocacy plans and further resources they would like the school to offer in the future for LGBT+ students. With these ideas and requests, the club leadership created a district LGBT+ committee, and has been in talks with district heads to get these plans underway.
However, due to the new Viking Time schedule, GSA has been forced to meet after school on Wednesdays. With the club time change, some LGBT+ students feel as though the school is failing their community.
"I think it's really important to have a safe space at school," senior club president Nathan Mitchell said, "The school needs a safe space to properly serve the LGBT+ students — otherwise the school is failing to support a community that needs it."
With the designated club meetings in the previous schedule, the club only met for 20 minutes at a time, but they had strong attendance. Now, although there's a much longer period of time after school for meetings, the attendance has dropped dramatically.
"I do like that now we have more time. Instead of just having 20 minutes, we now have until 4:00 [p.m.], but that's the only positive that's come from this," sophomore club secretary Sky Darkhand said. "We've had to cut meetings short because only a few people showed up, and it's been really difficult for people to come to club."
Although club leaders ask people during school if they're able to show up to meetings on Wednesdays, far fewer people actually show up than say they're going to. Club time may be longer and more consistent, but club attendance has dropped exponentially since the schedule change.
"[The club time change] makes it a lot harder for kids who are in the closet to come to GSA. We offer a safe space for [LGBT+] youth. We offer resources for LGBT youth, and so the schedule change is alienating those youth from the resources that we do offer," junior club vice-president Lazarus Kilmer said.
The resources that GSA leadership said LGBT+ students are now missing out on including a communal closet in the works that will hold chest binders, androgynous, masculine and feminine clothing, as well as general support and camaraderie amongst those in the community that students may not get otherwise.
Given recent emails from administration bringing awareness to hate speech on campus, some feel the importance of a safe space is even more critical.
"GSA offers a safe space by offering a literal space for the [LGBT+] youth to talk about [LGBT+] problems where they're not going to be judged because those problems are queer," Kilmer said. "They can speak their minds and be themselves. People might be able to get their right pronouns used here — they might only get that in this space."
GSA is a club meant for inclusion and acceptance, yet the GSA leaders who feel the club is so important also feel like the club has been shoved to the side due to scheduling conflicts.
GSA meets after school on Wednesdays until four in the afternoon in the teachers' lounge.
Leave a Comment
About the Contributors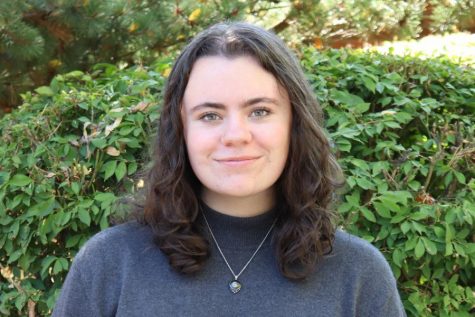 Carina Bixby, Reporter
Senior Carina Bixby is a reporter of Nordic News for the 2018-2019 school year. She aims to produce unique and engaging content that will properly represent...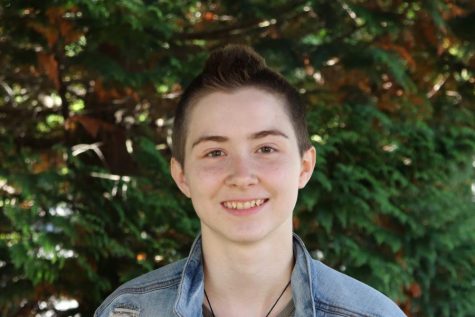 Kayla Kapralova, Reporter
Senior Kayla Kapralova is a Reporter of Nordic News for the 2018-2019 school year. Her goal is to accurately portray, and embrace the community at IHS...