Ways to stay connected with family and friends
During a global pandemic, staying connected with friends and family is important for staying mentally and socially healthy through hard times. Nordic has compiled a list of the most common and accessible apps to stay connected and have fun with your loved ones online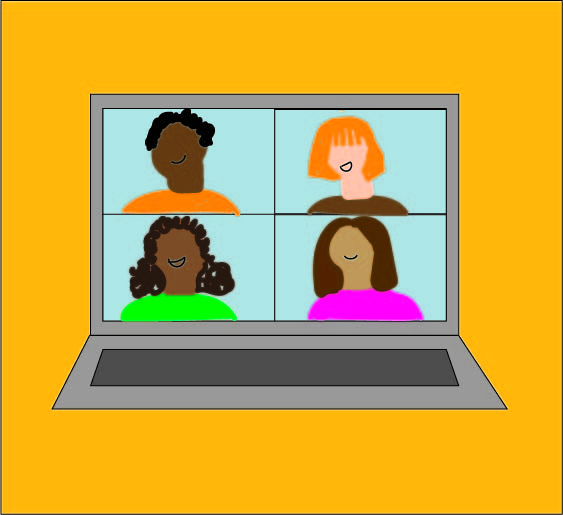 Zoom:
The same platform used for distance learning, Zoom is an excellent way to video call with friends and family remotely. The share screen feature allows you to share your screen with every participant, opening up endless possibilities. Consider watching a video, playing a game or just using the platform to catch up and talk. Zoom is an easy way to see and talk to friends online, and it is completely free.
Teleparty:
Formerly known as Netflix Party, Teleparty is a platform where you can watch anything available on Netflix, Hulu and HBO simultaneously with your friends. A live chat on the side allows you to chat with participants and share commentary while watching a movie or show. Note: you need an account for these services, so it is slightly restrictive.
Google Hangouts:
Google Hangouts is a messaging service, a Google app, and can be downloaded for free on any device. It allows you to connect with family and friends through group video, voice calls and chat rooms. Fun GIFs and interactive video calls make this platform easy and fun to use.
Among Us: 
Among Us is an online multiplayer game where you get a role that determines your stance: the common Crewmate or the Impostor. Players are placed on a spaceship and test their social deduction skills to decide who the impostor is among them. Among Us is a great way to connect by playing a game that requires you to communicate with other players to kick out the impostor.
Discord:
This is a good platform for communicating through voice calls, text messaging, video calls and servers for separate chats. It integrates with gaming, allowing people to communicate what video games they want to play. Discord allows you to video call and livestream in real time while playing games and is a great and convenient resource for staying connected with friends during the pandemic.
For friends and family alike, it is hard to feel connected during a time when in-person gatherings are not safe. We hope you consider trying out these apps and platforms as a way to have a good time online with your friends remotely!