Face in the Crowd: Kimaya Wijeratna
Dangling sideways, using her heel to grip the wall and jumping between holds are all moves necessary for freshman Kimaya Wijeratna to complete a brightly-colored bouldering route at Vertical World, a climbing gym in Redmond — and Wijeratna makes it all look effortless.
"I kind of just took a class with some friends when I was younger, and then I really liked it so I decided to join team," Wijeratna said.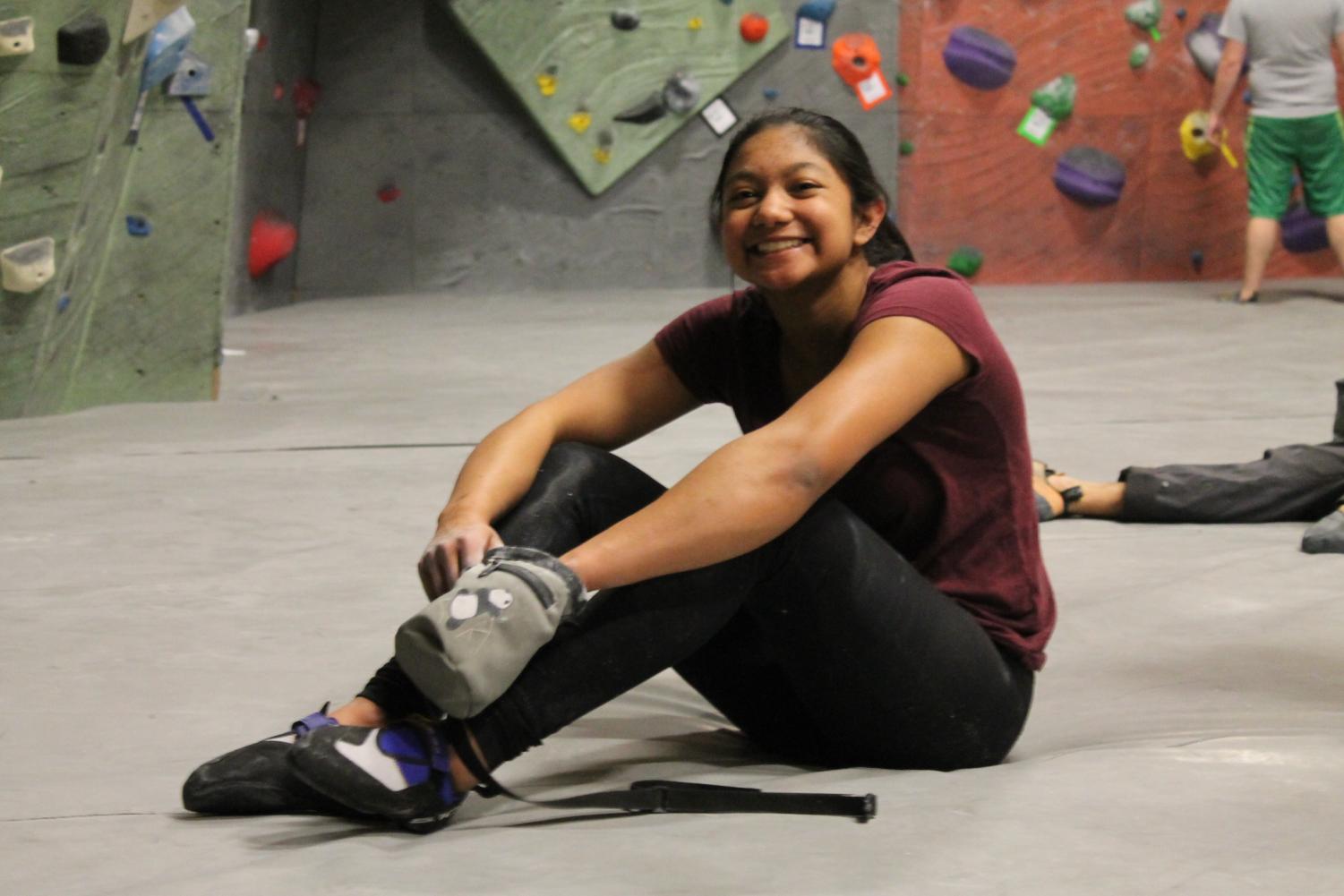 Wijeratna has been on the Vertical World climbing team for three years, though she has been climbing "on and off" for five. What keeps her coming back and what she likes most about climbing, she said, was what sets it apart from other sports.
"I like how there's so much variety. With running and stuff, it's the same thing over and over again, which I find kind of boring."
Despite a keen interest in the sport, Wijeratna said that it's not exactly easy.
"The last few seasons have been kind of rough because there's been a lot of injuries."
One of the dangers in climbing is the risk of falling, which is common especially on difficult routes.
"Last year, I took a fall and I landed in a position that put a lot of pressure on my elbow, so then I got a ligament injury," Wijeratna said. "That took about six months to heal."
After recovering from that injury, Wijeratna was injured yet again.
"This year I got a wrist overuse injury because I was climbing too much and not resting enough," Wijeratna said. "That's still kind of lingering, but it's going away slowly."
What was difficult about being injured wasn't working with an injured elbow or wrist, Wijeratna said, but rather having to take a break.
"It's honestly really hard just to force yourself to rest, because I just really want to climb all the time. Once you get back, it's hard to build up the strength to where you were before you took the rest, and it's kind of just frustrating."
In addition to the struggles of recovering from an injury, Wijeratna said there was a greater challenge in overcoming the mental blocks. For Wijeratna, the most difficult part of climbing is "getting over that frustration of not being able to do a move. I have a tendency to fall off finish holds or fall off getting to them, and then it's really frustrating to just not let that get to you."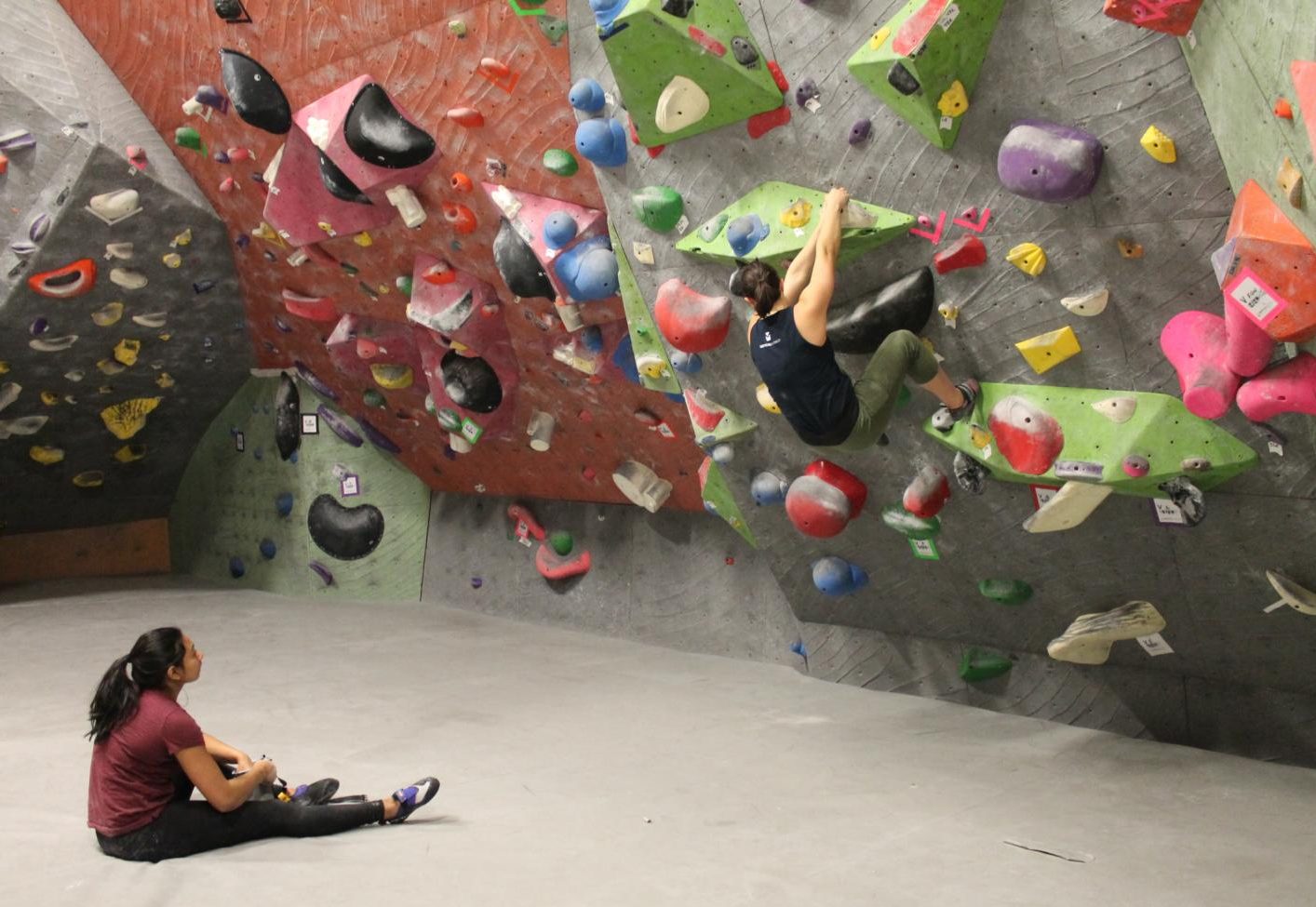 While focusing on just a few moves can be challenging, Wijeratna also said that it's a large part of climbing.
"There was this one time where there was this boulder that I really wanted to do and it was going to be taken down on a Monday, so my friend and I, we came in on Sunday," Wijeratna said. "I really didn't think I was going to send the route."
However, with enough practice, Wijeratna was able to complete the route rated as V8 — the highest difficulty level she's ever climbed.
"I ended up just trying it for two hours straight, and then I finally got it," Wijeratna said. "[My friend] was so proud of me, she went up and got the tape off the finish hold, and then she put it on my bag, and it's still there."
It's not completion of a difficult route that Wijeratna said she enjoys most about climbing, but the camaraderie from friends who offer support.
"I like the people," Wijeratna said. "I love just coming in here and projecting routes with people and talking to them, it's just really fun."
Leave a Comment
About the Photographer
Alex Haworth, Managing/Copy/Feature Editor
Alex is a senior and is spending her second year on Nordic as the managing, feature and copy editor. As if that weren't enough work, she's also a full...