Feature: Face in the crowd
Inglemoor is home to artists of all kinds. Two dancers, senior Cameron Schmitter and sophomore Ashley Vu share their different dancing journeys.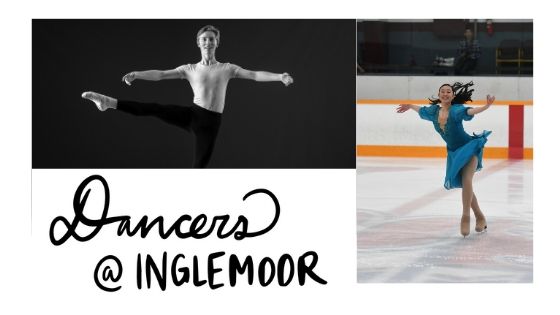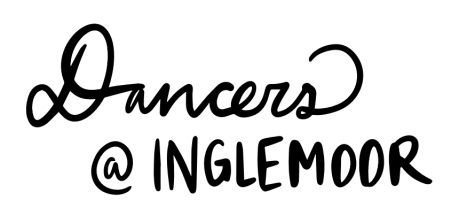 Cameron Schmitter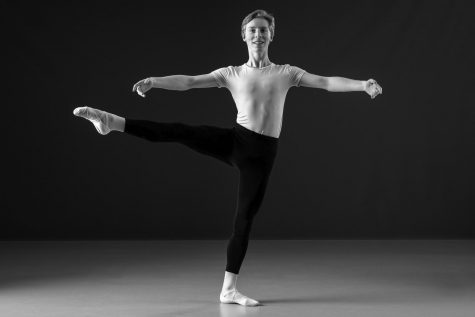 Senior Cameron Schmitter got involved with ballet at the age of 4. According to Schmitter, the night before he was born, his parents went to see a performance of The Nutcracker, which they continued to do on Schmitter's birthday as he got older.
"When I was four, I think I wised up to the fact that it was my birthday, and therefore I should get things and not my parents. So, I told my mom that I would take my dad's ticket and go [see The Nutcracker] with her," Schmitter said. "I was mesmerized by the dancing. I thought it was amazing."
Since viewing the Nutcracker 18 years ago, Schmitter has practiced ballet. Ballet follows a strict hierarchical structure, so Schmitter said he spent the early years learning the basics. 
"I've had now almost 14 years studying dance, but a lot of those early years were for creative movement classes where you jump through hula hoops and wave scarves and hop around," Schmitter said.
Schmitter said that participating in ballet has influenced how he looks at different forms of dance.
"When I was younger, I didn't appreciate all forms of dance. I thought [ballet] was the real dance. I went into some sort of a reactionary phase of 'No. Ballet is the only dance,' like all that other stuff is garbage," Schmitter said. "[But] you're denying so many other people, their identities in their cultures and their understanding of art."
Aside from ballet, Schmitter appreciates other forms of dance, most notably Butoh, a Japanese offshoot of ballet that developed after World War II. Schmitter recalls his experience seeing a performance live one month ago. 
"When analyzed from the perspective of understanding ballet and modern dance in Europe and America, [Butoh] looks so strange and different, but it's got some really interesting core components, which I think are very similar to like the ideologies of Western dance," Schmitter said.
In accordance with his evolving perspective, Schmitter feels as though being a part of a traditional institution while simultaneously living in the modern world has shaped his worldview.
"There's a message that can be kept. Like why do we continue to perform Shakespeare in our school when we could write a play that represents today much better than Shakespeare does?" Schmitter said. "But the thing is, Shakespeare is still applicable today because it encompasses human relationships and those sorts of things." 
Ashley Wu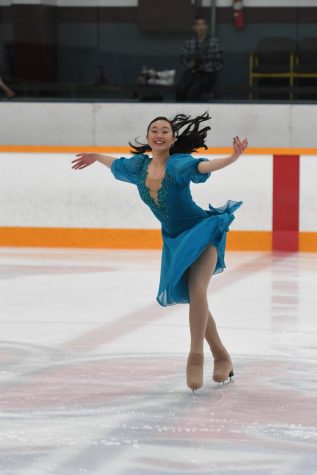 Sophomore Ashley Wu recently won second place in a national figure skating competition. She has been figure skating since she was four years old and said that skating has played a huge role in her life.  
"I started skating because I saw Disney on Ice," Wu said. "I told my mom I wanted to be one of those princesses on the ice, so she started bringing me to the rink and enrolling me in lessons."
Now, eleven years later, Wu skates five to six days a week for two hours each day and has won eleven national medals.
"[Skating] had a huge impact on my life," Wu said. "I've done it for so long, and it's taught me determination and hard work and perseverance."
She said her most vivid memory of skating was from the first time she ever tried it. 
"I stepped on the ice, and I would not stop crying. I wanted to get off so bad," she said. 
However, she said that her mom encouraged her to keep going and she is glad she didn't give up then. 
Along with competing, Wu coaches younger kids and hopes to have more opportunities to coach in the future. 
"I teach 'Learn to Skate' at the local rink. I've been doing it for three years now. I like helping them learn and pursue what they want to do in skating," Wu said. 
Wu used to live in California, where she skated for the All-Year Figure Skating Club.Though she lives in Washington now, she still skates for the California club, traveling there every school break to practice.
"It's not really a vacation because I'm always at the rink," she said. 
Wu recently participated in the National Competition for Solo Ice Dance in Utah, where she won second place. According to Wu, the competition is broken into two rounds: the initial round where everyone competes and the final round, which is composed of the top six skaters from the initial round. 
"I'm always really nervous for the initial round just because I want to get through. In the final round, I am a little more calm," she said.
In terms of school, Wu said that she hasn't had many big problems with keeping the two balanced.
"When I skate, I'm focused on skating; I'm not thinking about school. But when I'm at school, nothing else really matters," Wu said. 
Though Wu has not had any major injuries, she has dealt with various challenges during competitions. 
"Skating is really a preference [from] the judges, so if the judges like you or like how you skate then you tend to do better," Wu said. 
She said that she has dealt with judges who had a bias for people they were familiar with. 
"It's kind of hard to watch that," Wu said. "But it still teaches you that you have to keep going, even when it gets hard."