Day in the life of a janitor
Inglemoor's custodians are an important part of the staff that work behind the scenes to keep the school ready for student learning.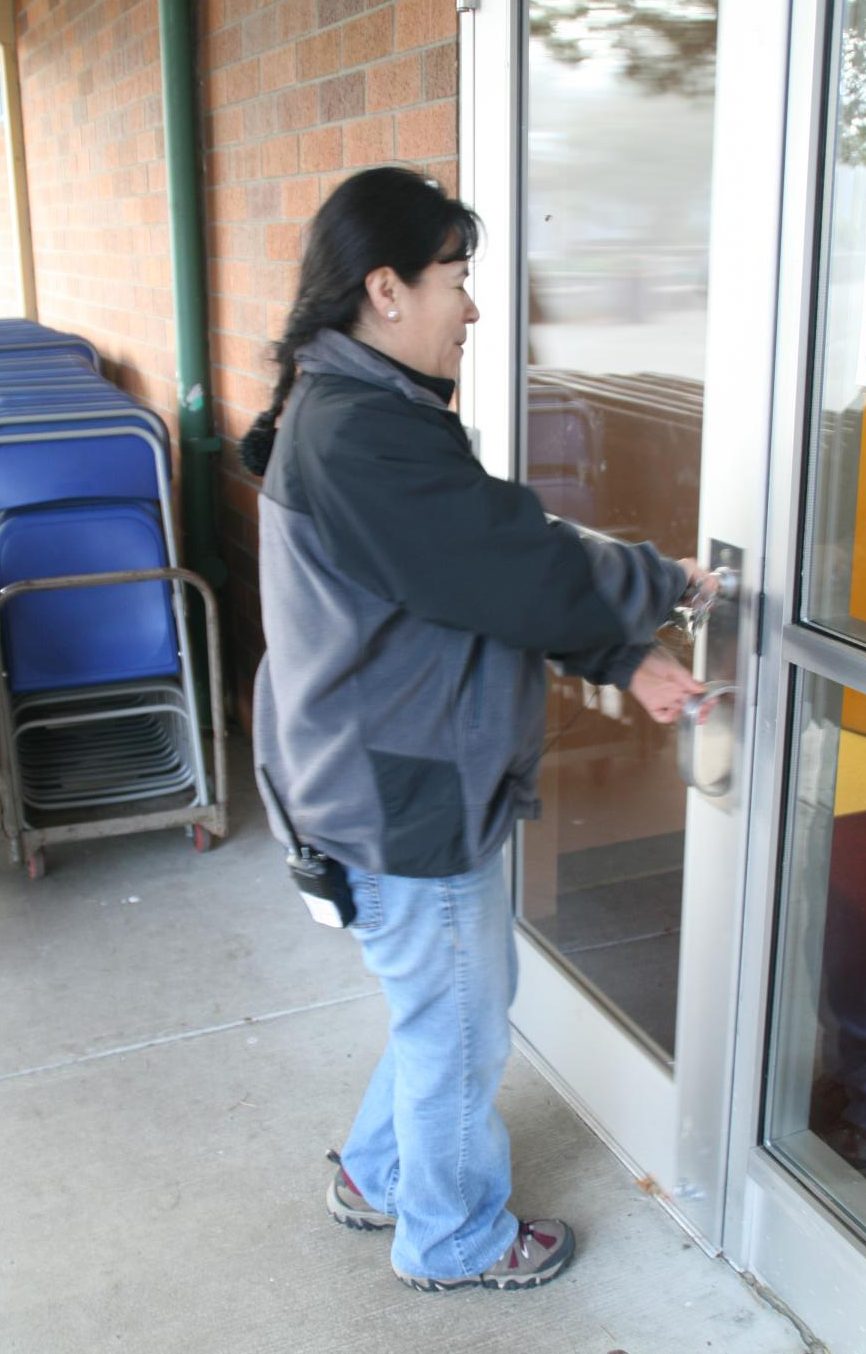 Facility Manager Sofia Jennings has been at Inglemoor since 2005. Before that, she said she worked at Quiznos, in housekeeping and as a custodian at Canyon Creek Elementary.
"I enjoy working with adult kids, and it's so nice knowing the other teachers like you and so many students like you too," Jennings said.
Although she said her favorite part of the job is working with such nice people, Jenning's least favorite part is the cafeteria.
"Lunch time — that's my nightmare," she said. "When [students] leave their trash on the tables that makes me mad. I don't think it's fair. They think that somebody can make them lunch and they take it and eat it then expect someone else to pick it up for them."
When Jennings isn't working, she said she likes to simply hang out.
"Just relax and rest, and shopping — I love to shop," she said.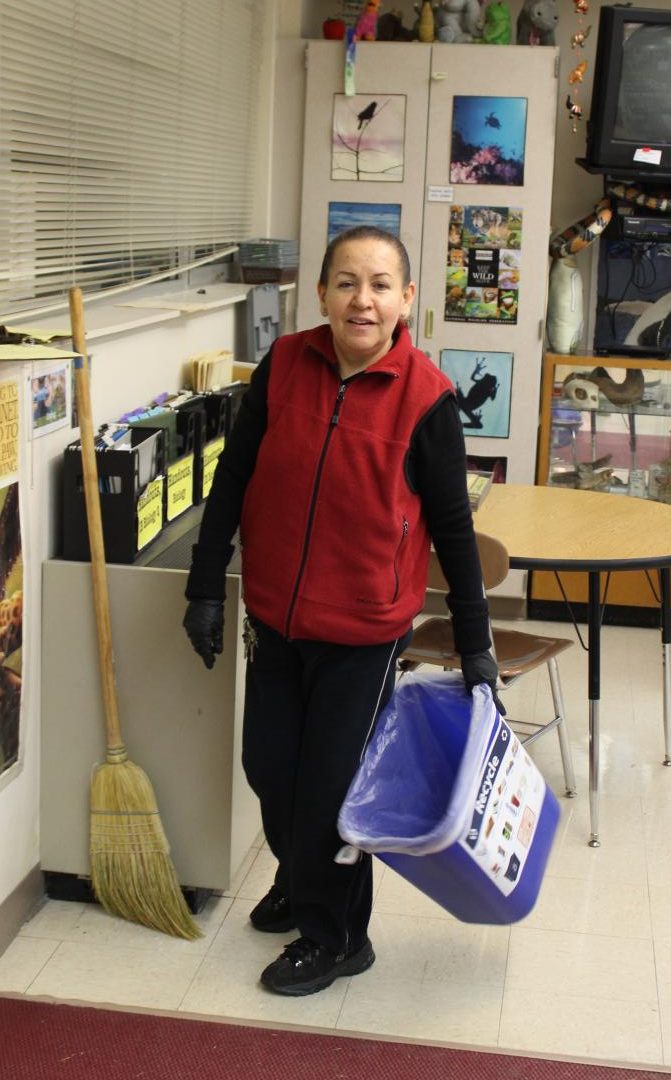 One of the nighttime custodians is Alicia Cervantes. She chose the late schedule because it works best for her family including her five kids, she said. When she's not working, Cervantes spends time with her family.
"I like to stay at home with my kids. We go somewhere like the mall, wherever they want to go. In the summertime sometimes we go to Mexico," she said.
Cervantes was a stay at home mom until 2006 when she started substituting as a custodian. She's been a full time employee since 2007.
Her job responsibilities involve cleaning and security checks.
"I need to check all security and doors," she said. "I have to know everything is secure and then I clean."
Cervantes said she enjoys the tasks her job involves.
"I like to clean. I like to help other people feel comfortable. I like my job," she said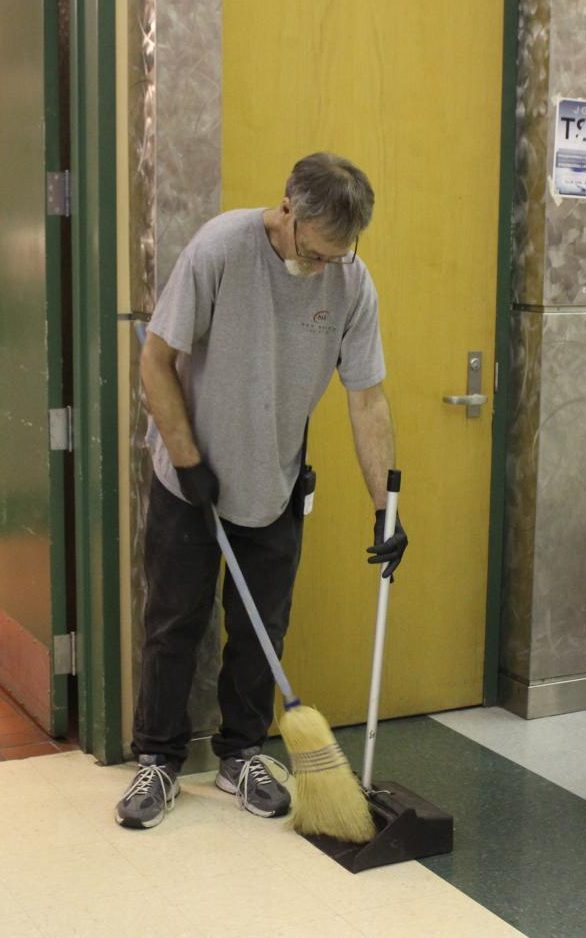 Another one of Inglemoor's custodians is Ken Stout. He has had several jobs in his past, including a military career. When Stout graduated from high school, he spent six years in the U.S. Army.
"I was out of high school and I didn't really want to go to college. I thought the military would be a good career," he said.
Stout described himself as "pretty laid back and easygoing." He said he likes to travel and spend as much time with his family as he can.
"I'm very family-oriented. I have four children and a multitude of grandchildren and a couple great-grandchildren," he said.
As for his favorite part of his job, Stout said he enjoys the social aspect.
"I actually like the calls when somebody needs something done. I enjoy that part of it because it breaks up the monotony of the day," he said. "Also, just being around people — my other job was around machines and here I can actually socialize a little bit with people because I'm a people person and I love kids."
Leave a Comment
About the Contributor
Sam Goetze, Photo Editor
Senior Sam Goetze is the Photo Editor of Nordic News for the 2018-2019 school year. Her goal is to improve the quality and creativity of the photos that...