The economic cost of COVID-19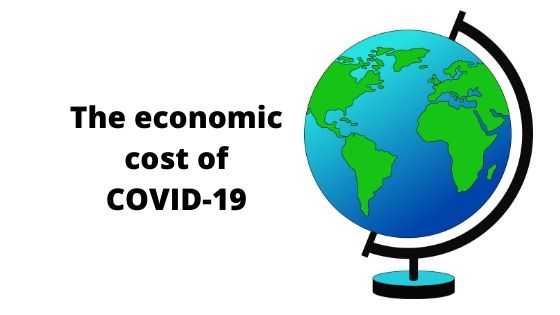 As the number of COVID-19 cases tops 4 million worldwide, according to Johns Hopkins University, many are worried about the global economic toll of the virus. Politicians, citizens and scientists are all worried about the short and long term economic future that the breakdown of the global supply chain and massive job loss may cause. 
With over half of the world's population—about 4.5 billion people—under social distancing guidelines, non-essential businesses have temporarily shut down or have been forced to lay off their employees. The World Bank predicts that COVID-19 will force 40-60 million worldwide into poverty, the biggest increase in poverty since the 1990s. 
Along with this, the pandemic had revealed a greater economic inequality gap than was previously known. There are a growing number of people who are in economic distress due to a lack of savings or resources, such as reliable internet. Those who can work from home have a greater advantage than those who are forced to come into work. Predicted wage cuts and layoffs are also worrisome. 
 In April, the International Monetary Fund predicted the pandemic would lead to the greatest global economic decline since the Great Depression. Additionally, according to BBC, many countries, including but not limited to the U.S., Japan and the U.K., face economic recessions with little recovery projected for 2021. Full recovery is not expected until 2022. The total global decline is predicted to be 3% this year. 
 Unemployment statistics from CNN for the U.S. show that in April, the U.S economy. lost 22.5 million jobs and the unemployment rate went up to 14.7%. Every industry has felt the blow, from retail to service and even healthcare. The effects could last for longer than anticipated as consumers are unlikely to go to restaurants or movie theaters even after they reopen. 
Despite pushes by politicians and some citizens for governments to start opening up the economy, top health officials like Dr. Anothony Faucci warned of a second wave of COVID-19 if states start reopening too soon. According to CNN , South Korea, Germany and China have seen new outbreaks as they tried reopening their economies. All three countries have increased restrictions since. The U.K. is planning on reopening borders soon, and as of May 20, every state in the U.S. has social distancing guidelines to some extent. According to CNN, though Governor Jay Inslee has extended Washington's stay-at-home order until May 31, the state has authorized non-essential medical procedures to move forward. Along with this, 22 out of the 39 counties are eligible to initiate Phase 2 of Inslee's reopening plan.   
Despite social distancing measures, there are still numerous ways for anyone to get involved in recovery efforts.To find ways to make a difference in the community, contact local nonprofits and other organizations committed to making a difference.