Cozy books to curl up with this winter
Choose an intriguing mystery or an edge-of-your-seat thriller to read over the holidays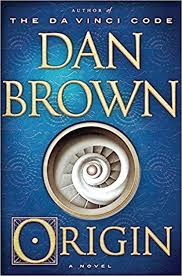 "Origin" 
by Kaylea Agate
"Origin" is the latest in the bestselling series that brought readers "Angels and Demons" and "The Da Vinci Code,"  and fans of Dan Brown's earlier books will not be disappointed. This newest installment follows symbology professor Robert Langdon through a whirlwind night in Spain as he seeks to reveal a discovery that may just change the world as he knows it.
Edmond Kirsch, a friend and former student of Langdon's, is an outspoken atheist who claims to have made a scientific breakthrough that will rock the world's religions to their very foundations. When Kirsch is assassinated just before he can present his crowning discovery, though, Langdon is launched on a quest to uncover the information himself.
As Langdon gets closer to unveiling Kirsch's supposedly earth-shattering discovery, the assassination plot deepens. Before the night is over, forces ranging from the Spanish crown to a highly secretive sect of the Catholic church are implicated in the growing conspiracy.
Filled with suspense, secrets and clever misdirection, "Origin" is an enthralling thriller that is sure to entertain. Langdon is a sharp and observant protagonist, and it's a treat for any reader to watch him unravel the clues and mysteries left behind by Kirsch.
As the story progresses, Brown weaves an intriguing web that will keep readers up at night hoping to untangle it right alongside Langdon. Though the final reveal falls slightly flat, the rest of the novel is wonderfully crafted, and the end result is an appealing new entry in Brown's highly acclaimed series.
4/5 stars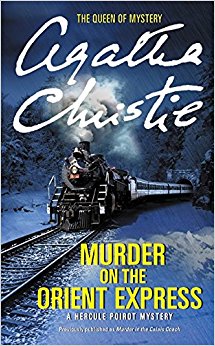 "Murder on the Orient Express" 
by Sophie Bourgoin
Recently adapted for film, Agatha Christie's "Murder on the Orient Express" follows main character Hercule Poirot as he investigates a murder that has taken place on his train ride from Istanbul to France along with 13 other passengers.
This classic whodunit has all the necessary elements of a good mystery novel that will leave the reader on the edge of their seat. The plot is known to contain a collection of twists and turns that take the reader through the same exciting adventure as the characters.
The story takes place on a train, allowing for an assortment of diverse characters. All are creatively portrayed with intriguing dialogue and some tasteful playfulness regarding each character's persona. The character M. Bouc serves not only as the companion of the main character but also as the comic relief throughout the novel, often making humorous and stereotyped comments about fellow passengers on the train. The characters are explored just to the level of depth so that you can get to know them, while also maintaining enough ambiguity to complement the story's foundation as a true mystery novel.
Christie's use of subtle, dry and sometimes sardonic humor allows for the reader to stay consistently interested in the story. The perplexing mystery within the plot is well-known for its unexpected conclusion and is perfect for anyone who enjoys the sense of being immersed in the adventure. A reader can only hope for the new film to do this classic mystery justice.  
4.5/5 stars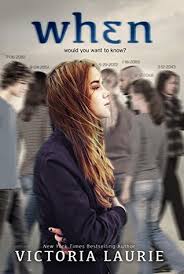 "When"
by Kaylea Agate
Maddie Fynn knows the exact date that everyone around her will die. For as long as she can remember, the little black digits floating above the heads of every person she meets have been grim reminders of their impending deaths. A heavy burden for any 16-year-old to carry, the knowledge is not something Fynn asked for, and mostly she just tries to keep her head down and ignore the dates.
After her alcoholic mother loses her job, however, Fynn agrees to start reading death dates for strangers in order to help earn a little extra cash. It all goes horribly wrong when a boy goes missing and is later found murdered on the exact day that Fynn predicted he would die, placing Fynn under scrutiny as the target of an intense investigation. Presumed to be guilty by both the unflinching FBI agents and her peers, Fynn is left on her own to fight an uphill battle to clear her name and reveal the true killer who is targeting teens in her town.
Melding well-developed characters with an exciting and intelligent plot can be difficult, but Victoria Laurie nails it from start to finish. "When" is utterly captivating, sure to enchant readers with its talented writing and gripping mystery. Fynn is a believable and compelling protagonist who readers can't help but root for, and her ability sets her apart from others without taking the book out of the realm of reality. Unpredictable and refreshing, the mystery is remarkably well-spun, providing readers enough information to feel involved and invested in the plot without giving the ending away too early.
Laurie's first novel for young adults comes off as a smashing success, and her memorable debut ensures that readers will soon be begging for more. With a fascinating premise and nearly flawless execution, "When" keeps readers riveted right down to the conclusion, and it truly deserves a place among the very best of the genre.
5/5 stars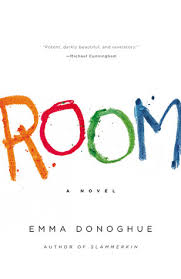 "Room"
by Kaylea Agate
5-year-old Jack lives with his mother in Room, the tiny 11-by-11-foot space that makes up his entire world. Abducted as a young college student, Jack's mother, Ma, hasn't stepped foot outside in more than seven years. Nevertheless, she has made a valiant effort to give Jack a normal, happy childhood inside Room, but when their captor, Old Nick, loses his job, Ma begins to fear for their lives and decides that it is finally time to attempt the daring escape she has dreamt of for so long. To do so will require cunning and bravery both on her part and on Jack's. Even if they do succeed, there is no telling how she and Jack will adjust to life in the real world after being secluded for so long.
Beautifully and startlingly written from the perspective of the sheltered yet intelligent Jack, "Room" is a compelling read that begs to be finished in one sitting. The book is haunting, heartbreaking and most of all a powerful testament to love under extreme conditions that will stick with the reader long after the last page has been turned. The sacrifice and resilience displayed by both Jack and Ma  are inspiring, and their bond, despite being forged in the face of horrifying circumstances, is deep and unshakeable.
Although "Room" touches on darker themes, many of them are softened by Jack's innocent narration, and the unique lens serves to make the book more impactful by providing a perspective rarely experienced in other novels. Donoghue is a talented and thoughtful writer, weaving together emotion, suspense, strength, weakness, pain and love in a way that is both honest and thought-provoking, leaving the reader aching for more. Fresh, riveting and unique, "Room" is simply a must-read.
5/5 stars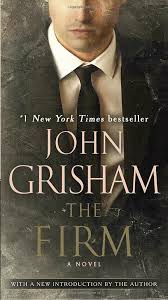 "The Firm"
by Kaylea Agate
When bright and promising young lawyer Mitch McDeere signs with Bendini, Lambert and Locke, he knows that the offer is simply too good to be true. Though small and relatively unknown compared to many of the other employers McDeere has interviewed with, the Memphis firm has offered him everything he could possibly want, including a new BMW, a beautiful home and the promise of a six figure salary in the near future.
It becomes increasingly clear, however, that there is more to Bendini, Lambert and Locke than meets the eye. When McDeere is approached by an FBI agent, he is faced with an impossible choice: bring down the firm and risk being killed by the organization that is little more than a front for the mob, or get his hands dirty and go down with them if the FBI ever succeeds.
Engaging and fast-paced, "The Firm" is difficult to predict and even more difficult to put down. Mitch is a clever and resourceful protagonist who's not going to go down without a fight, and with the help of an equally intelligent and fascinating cast of secondary characters, he might just be able to outsmart everyone who's trying to manipulate him.
"The Firm" is filled with excitement and anticipation, and the danger and intrigue feel real, keeping readers guessing through the many twists and turns. John Grisham's writing and pacing are masterful, and nothing about the plot feels contrived, formulaic or accidental. Each detail included is purposeful, even if the connections may not immediately be clear. Though some of the legal terms may be unfamiliar, overall the novel is approachable, even to readers with a limited knowledge on the subject.
Well-written, entertaining, and truly thrilling, "The Firm" will keep readers poised on the edge of their seats and racing to the end.
4/5 stars
Leave a Comment
About the Contributors
Kaylea Agate, Reporter
Kaylea Agate is a senior and first-year reporter on the Nordic News staff. She is a member of the Inglemoor High School band program and enjoys learning...
Sophie Bourgoin, Layout/Design Editor
Senior Sophie Bourgoin is the Layout and Graphic Design Editor of Nordic News for the 2018-2019 school year. Her main goals are to encourage a more visually...