Binge-worthy shows to cure your holiday boredom
From listening to music to baking, there is only so much you can do to pass time. With the chaos of the world and school, it is hard to keep yourself from going a little crazy. Why not escape with a little bit of TV? From mystery to heart-warming dramas, Nordic offers you four of our most binge-worthy shows for your Netflix needs.
The Queen's Gambit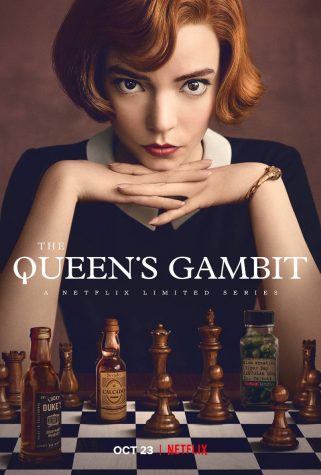 Set in the 1950s, "The Queen's Gambit" follows chess-prodigy Beth Harmon beginning at a car accident that killed her mother and kick-started her childhood in an orphanage — the place that would soon leave Beth with a drug addiction and an uncanny aptitude for chess, setting her life on a trajectory of fame clashed with personal anguish.
In a unique stroke of genius, "The Queen's Gambit" ensures that the audience intimately knows every detail about Beth's life without fully understanding who she is as a person until the end of the series — a dynamic that keeps viewers on their toes with anticipation, guessing what Beth is going to make of her rise to fame as a young female chess star. Beth's role as an alluring yet unreadable character lies hand in hand with the show's portrayal of drug addiction to incite unpredictable, erratic behavior. "The Queen's Gambit" is equal parts sophisticated and sinister, with its storyline enhanced by the dark undertones behind Beth's success — a debilitating drug addiction responsible for her triumph in chess competitions. 
Meanwhile, viewers can't help but keep their eyes glued to the crumbling and rebuilding of personal relationships by Beth, a person whose natural instinct is to burn bridges with people in her life. Beth Harmon's journey as an underdog in the 1960s chess scene is perfect for people intrigued by drama, unlikely success, and the captivating dynamic of a young prodigy who's classy in the limelight and falling apart beyond the public eye.
Atypical
"Atypical," following the life of 18-year-old Sam Gardner as he navigates early adulthood with autism, offers a compelling balance between intense family drama and heart-warming new relationships. 
The show's layered storylines build a narrative that's both realistic and dramatic. Each cast member's story connects to the others and unravels in full detail throughout the show, giving viewers a peek into the lives of a wide range of characters. From Sam's defiant yet insecure sister, Casey, to his entertaining and overlooked best friend, Zahid, the plot is full of complex characters that viewers can't help but be drawn in by. 
"Atypical" ensures that viewers can see themselves in the personality traits of each character — a dynamic that only adds to the fun yet heartfelt nature of the series. Receiving especially positive ratings for seasons two and three, "Atypical" gets better over time and is the perfect series to binge watch with family members and friends through the holidays. 
Ratched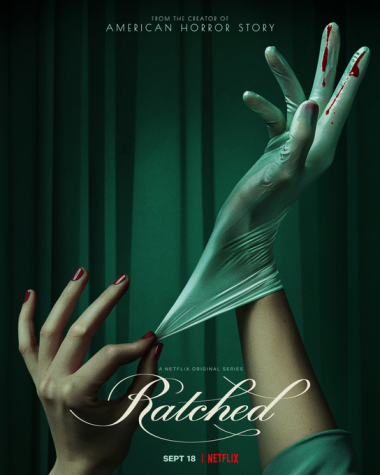 From the creators of "American Horror Story" comes "Ratched," a psychological thriller inspired by Ken Kelsey's novel, "One Flew Over the Cuckoo's Nest." As Mildred Ratched begins her new job as a nurse in a psychiatric hospital, gruesome and disturbing experiments have been conducted on the human mind. Set in the 1940s, Ratched begins with an unsettling murder that leaves the public in havoc. This suspenseful drama series captures the horrors behind the progressively harsh and inhumane treatments of every patient within the hospital. The show is raw and vulnerable — at times uncomfortable — but after one episode, you'll find yourself wanting more. From the cinematography to costumes and makeup, the production of Ratched will leave you breathless. The show itself is layered and complex but emphasizes many of the inhumane ways mental health issues were treated in the 40s while successfully incorporating LGBTQ+ representation in various characters. Fans of Sarah Paulson and her previous work will not be let down. The show examines the morality and principles of the human condition, while also diving into the complexity of familial and romantic relationships. Ratched is meant for thriller fanatics, die-hard horror lovers, and those who aren't squeamish at the sight of blood. 
Dead to Me
Set in modern day, "Dead to Me" follows newly widowed Jen Harding after losing her husband in a hit-and-run. With all of her bottled up pain, Harding joins a support group in hopes of gaining closure. Despite her stubbornness and unwillingness to open up, she meets Judy — a free spirit who has dealt with a loss of her own at a support group. Although Harding is hesitant to find comfort in a stranger, the two women put aside their differences and navigate through their pain together. But amidst their bonding, it becomes clear to Jen that Judy is not who she seems to be and has been lying about her identity since the beginning. The characters are realistic and vulnerable, making it difficult for viewers not to establish an emotional attachment to the storyline. The show is thrilling, comedic, and raw—capturing all the stages of grief through secrets, laughter, and forgiveness. Fans of "How to Get Away with Murder" and "Big Little Lies" will find that Dead to Me is similar in content, but faster paced. The cast delivers a phenomenal performance of their characters, and the execution of the show itself is brilliant from start to finish. Dead to Me is the perfect show to pass time.