Teacher feature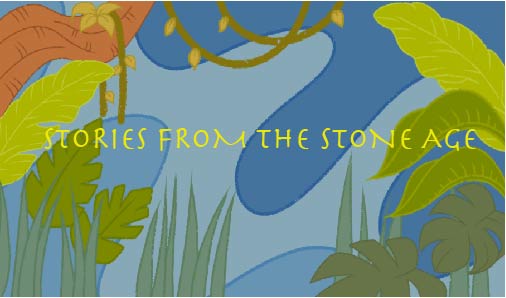 Stratton:
After a 29-year-long career teaching English and history, Barbara Stratton is retiring. She is looking forward to the free time she'll have once she leaves.
"I'm looking forward to never having to fill out school-related paperwork ever again. The first thing I'll do once I get a chance to relax is go take a pottery class," she said. 
Stratton said her favorite thing about teaching is the time she gets to spend with her students. She said that she's going to miss them and the things they do together more than anything once she's gone.
  "My students — they're the reason I teach. I really like working with high school students," Stratton said.
Although English is her favorite subject, she said she's fond of lessons and topics within both English and history. Her favorite lessons in history have to do with human rights and U.S. history.
"My favorite assignment has always been having students research and create their own perfect high school. I like the ideas students have about how they learn best and where they like to learn," Stratton said. "In history, I prefer to teach units that have to do with human rights, civil rights, and all the amazing things different people have brought to the U.S. since we are an immigrant nation."  
Stratton's advice to students who are struggling with at-home learning is to treat themselves with kindness and not blame their struggles on themselves. 
"Be kind to yourself, don't compare yourself to anyone except who you were yesterday, and ask for help," she said. 
Weaver: 
Sports medicine teacher and healthcare provider Elizabeth Weaver began teaching during the 2017-2018 school year and came to Inglemoor during the 2019-2020 school year. She said her favorite part about being a teacher is being able to spend time with her students and watch them understand the material they're learning about.
"Watching students put it all together  — watching them go from confusion to understanding — that's a very rewarding piece of teaching," Weaver said. 
Weaver has always enjoyed science, and teaching the subject remains a fun experience for her. 
"I really enjoyed science when I was in school." Weaver said "I teach sports medicine, and I'm a health care provider, so everything that I teach has a fun aspect to it" 
Weaver said some of her favorite memories at Inglemoor include the quality time she's spent with her students. 
"I enjoyed getting to play tug-of-war with my classes last year when we were learning about muscle function," she said.
Weaver said being able to spend more quality time with her family is one of the things she looks forward to most once she leaves Inglemoor.
"Getting the opportunity to spend more time with my family is something I'll enjoy doing." She said.
Weaver said she's leaving teaching for the time being in order to take care of her children.
"I will be taking a break from teaching for the next couple of years. I am expecting my second child in November and will be staying at home to take care of my new little one and my son, who is almost two."
Crisp:
Science teacher Ashley Crisp's first and last year teaching here at Inglemoor. Prior to working here, she went to colleges in Texas and Illinois, then taught for eight years in Wisconsin. She moved away from Wisconsin after her partner found a job in Washington State.  
"My children's father got a job here, so we all just kind of packed up and moved West. Fun fact: it's 3,000 miles by car. I drove the distance," Crisp said. 
In terms of content and subjects, Crisp said Inglemoor isn't much different from the other schools she has taught in, but for her, there are other aspects that make Inglemoor stand out. 
"This year has been a school year like no other, but I would say that one major difference I noticed at Inglemoor is the California-style school," Crisp said. "The whole idea of having classrooms open to the outside is new and different." 
Despite only teaching at Inglemoor for a year, Crisp has managed to make some fond memories with her students and staff. She says her fellow teachers at Inglemoor have been kind to her, and the highlight of her year has been getting to see some of her students in person. 
"My favorite memory is the first day of in-person learning — being able to actually go to the school and see my students' faces for the first time," Crisp said.  
Crisp is going to work as an environmental science teacher at the recently established Innovation Lab High School, which is a new school in the Northshore School district, where Crisp will be teaching AP environmental science. She's looking forward to being a part of Innovation Lab in its beginning stages. 
"Well, I'm not going very far. I'm just going to Innovation Lab High School. So I think one thing I'm looking forward to is the fact that they're still building their programs, so helping to build this school up from scratch will be really interesting and fun." 
Emmons: 
After teaching Pre-IB/AP English as a Viking for over 12 years, Joanne Emmons will finish her teaching career of over 31 years this year. Emmons said her favorite part about teaching has been the energy that students bring into the classroom. 
"It's a dance between the students and the teacher, and then the material as well as the content," Emmons said. "And so, if the students are willing to enter that with sort of this openness and engagement and curiosity, it's going to be lovely." 
Emmons said that she will miss her colleagues the most. From their generosity to their like-mindedness, she said that she is lucky to be in such an engaging community with people who care so much about their students. 
"I have dear friends among the English teachers," Emmons said. "English is a wonderful department, and the administration is lovely, too." 
Emmons said her retirement plans consist of having no plans at all. After years of planning coursework and day-to-day lessons, Emmons said she looks forward to having free time to do as she spontaneously wishes. During her free time, Emmons said she also plans to take free classes and become a student once again. 
"I would like to find out what else my mind can do. The University of Washington has free classes that you can take once you're of a certain age, and I am of that certain age. I am very excited to study," Emmons said. 
Although she said it has been difficult to teach this year, Emmons admires her students for pushing through. With the chaos of the world, she said her hope is that her students remember to love themselves. 
"Cherish yourself and all the uniqueness that resides within you. Don't give that up and let it blossom," Emmons said. "Find a way and a place and a time to nurture that, because that's the essence of who you are." 
Lee:
From algebra to English, Anna Lee has been teaching for about 40years. After residing at Inglemoor for over twenty years, Lee said her favorite memories are from the students and staff she has met. She said that everything about Inglemoor is her favorite. 
"All of it," Lee said. "I think the entire experience makes it fun."
Lee said that she would miss the noise of the classroom the most. Whether it be the chatter of the staff in the backroom or the countless conversations between students, Lee said that she cherished the spontaneity of stories that came with each day. 
"Walk anywhere, and you can hear about 20 different topics in about five minutes," Lee said. "That's what I will miss—that's the excitement that always exists with walking around campus." 
After her retirement, Lee said she is planning a trip to Hong Kong, Vietnam, and Cambodia. Lee is incredibly excited to explore a new scene, from sightseeing to trying fresh cuisine and see it all. 
"The beauty of it all—and how different it is—that's why I want to go. I want to see how people live their life," Lee said. 
And for all the kids currently struggling with life and school, Lee said that she hopes that students realize that they are not alone. During this unprecedented time, Lee said she wants students to feel like they have a net to fall back on. 
"Get up every morning and walk it, eventually you'll feel it. Just get up, go through the routine, and may that give you a little bit of confidence that we can do this. And you're not alone," Lee said.