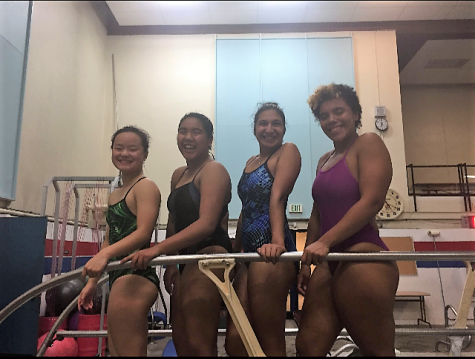 Maria Solorzano, Reporter

November 4, 2017

Filed under Fall, Girls Swim and Dive, Print Stories, Sports
Since the high school became a 4A team and freshmen now walk the same halls as the upperclassmen, seniors Katie Kirk and Jed Go say they have both seen a change in the atmosphere of the team. Kirk and Go both said that the daily task of getting up in the early hours for intense physical training can...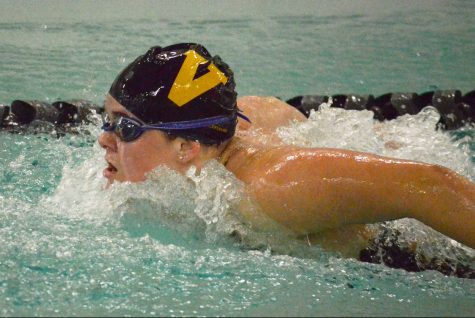 Jeffrey Maxwell, Reporter

December 1, 2015

Filed under Girls Swim and Dive, Showcase, Sports
Girls' swim and dive heads to the tail end of the post-season with high hopes ahead and notable accomplishments behind. The girls finished the regular season with a record of 3-4, matching last year's performance.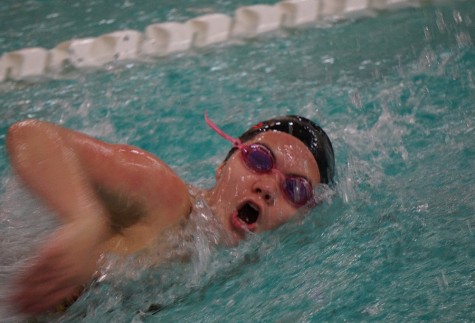 Shannon Collins, Reporter

November 6, 2014

Filed under Girls Swim and Dive, Sports
The passion of the girls swim and dive team is extraordinary. As the year wraps up, their determination and hard work paid off, and the girls have proudly finished their season with a record of 4-3. Not only has the team been successful with their performance, they have created a strong connection bet...