Barrett's confirmation shows sharp division in Congress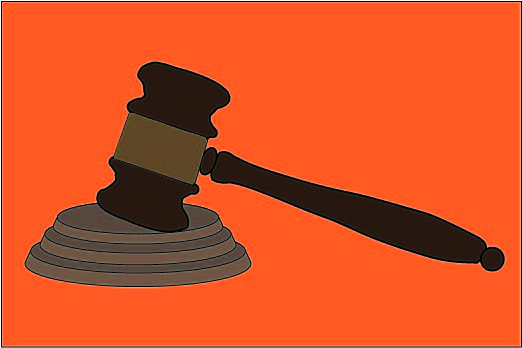 On Oct. 26, the Senate confirmed Judge Amy Coney Barrett to the United States Supreme Court. The final vote to confirm Justice Amy Coney Barrett was 52-48, with the vote split across party lines. All Democratic senators voted to oppose the nomination, and all but one Republican senator voted for the nomination. Barrett was President Donald Trump's third appointment to the Supreme Court in four years, following Justice Neil Gorsuch and Justice Brett Kavanaugh.   
Barrett was sworn in by Justice Clarence Thomas and Chief Justice John Roberts  directly following her confirmation. Barrett's confirmation process was one of the most rushed in history — the whole process took only 30 days from nomination to confirmation. The decision to confirm Barrett merely a week before the election on Nov. 3 has been met with much criticism, especially from Democratic senators. For the most part, this criticism stems from the fact that Republicans refused to move forward  with former president Obama's nominee, Merrick Garland's nomination process. Garland was nominated nine months before the 2016 election, and Republicans used this as grounds to halt the confirmation process. In contrast, Barrett was nominated by Trump after many voters had already cast their ballots for this year's presidential election, and her confirmation process was expedited by Republicans.  
"I believe we should not be moving forward on this nomination; not until the election has ended and the next president has taken office," California Senator Dianne Feinstein said on Oct. 12, just two weeks before Barrett's confirmation. 
Feinstein's sentiment has been echoed throughout the process by other top Democrats in all branches of the government. Republicans  for the most part have been united behind Barrett. After the confirmation hearing, Trump expressed support for Barrett, calling her "one of our nation's most brilliant legal scholars."
Barrett's confirmation results in a 6-3 conservative majority on the nation's highest court, which could remain staunchly conservative for the next couple of decades. 
There are also concerns by many Democrats that the Court's conservative majority will put the Affordable Care Act, LGBTQ+ rights, women's reproductive rights and similar legislation at risk. Democrats are also concerned about what her role will be in deciding any election disputes that may come up in the next couple of months.  
Barrett, for her part, has said that she will remain impartial on matters that might reach the Court.
"The oath that I have solemnly taken tonight," she said after her confirmation, "means at its core that I will do my job without any fear or favor and that I will do so independently of both the political branches and of my own preferences."
At 48 years old, Barrett is the youngest justice to be confirmed to the Supreme Court in modern history, meaning she will likely be serving for the next several decades.