Lori Dougherty says goodbye to Inglemoor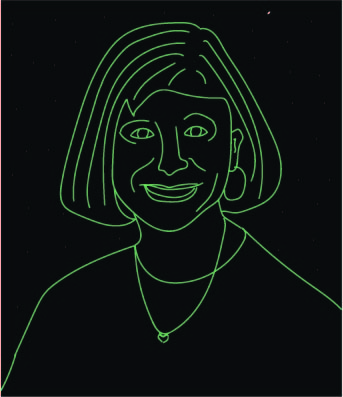 Students will miss seeing a familiar face in the counseling office next year, as registrar Lori Dougherty will be retiring. Dougherty interacted with countless students and said that she has made many memories from her time at Inglemoor. Her fellow staff members described her as dedicated, whip-smart and kind. 
Dougherty said that she will miss the energy of the students and staff at Inglemoor, especially the hard-working members of the counseling office. 
"I couldn't have been more fortunate to have [Bev Edmon and Becky Goodman] in the desk next to me," Dougherty said. "I don't think all the students know and appreciate the great group of counselors we have and how much fun they are." 
Outside of the counseling office, Dougherty forged close friendships and has fond memories of the times she spent with the other staff members. She said that she will miss daily visits from Brosseau, Monaghan, McQueen and Schondelmeyer.
 "I will miss Schondelmeyer's whistle, sweet personality and the chocolates he would leave on our desks," she said. "I will [also] miss [Monaghan and McQueen's] funny and quirky personalities and the way they bicker like an old married couple." 
Math teacher Alan Schondelmeyer said that Dougherty has kind-heartedly helped him navigate grade changes countless times and always graciously cleared his confusion with the system. 
"I have seen her time and time again help students, teachers and counselors through their days with her concern when needed and other times with an infectious smile, a laugh or a story that would brighten each person's day," Schondelmeyer said. "I will miss her tremendously, but I know that she will continue to be the kind and caring person that will brighten the day for each person that she runs across."
Teacher Christopher McQueen said that he will miss the laughter he shared with Dougherty and that working with her was a rewarding experience. 
"She is a most excellent team member. She is eager to support others [and] she has an uncanny ability to come up with solutions to complex problems," McQueen said. "My most significant memory is her flick of the hand when saying 'That's easy,' because [it] meant 'don't worry about it. I can do that for you; I have your back.'"
As for her plans after leaving Inglemoor, Dougherty said that she is planning on moving to the Southwest with her husband. 
"I look forward to traveling, golfing and hiking once COVID allows us to," she said. 
As she ends her time at Inglemoor, Dougherty's words of advice to present and future students is to take accountability for the future. 
"Learn to be your own advocate," she said. "Your parents won't be going to college or to your jobs with you. Take responsibility for your education and the steps required to get you where you want to be."