Soccer rattles off three games en route to state
Following three victories at the 4A Wes-King District playoffs, boys soccer earned a spot for the state competition. Their first two wins against Kamiak and Redmond positioned them to play Eastlake on May 9, for a chance at state, and after their 4-1 win, the Vikings were officially state bound.
The team is going into the state competition with an impressive 8-5-2 win-loss-tie record from the regular season and districts.
Although the expectations weren't high as one of the lower seeds, senior captain Nic Grotle believes that they were able to turn some heads.
"We were the low seed, so we weren't expected to make it, but we knew we had a good team," Grotle said. "I think we proved some teams wrong about us and showed that we are a better team than we were in the [regular] season."
Head Coach Kevin McGibbon approached the playoffs one by one. Rather than getting ahead of themselves, the team as a whole primarily focused on playing the game in front of them.
"The first piece was being successful against Kamiak, the same thing against Redmond," McGibbon said. "We thought that we had a bit of an advantage, psychologically in those three games in that they probably had expectations of somebody that wasn't as ready to do the play as we were."
According to McGibbon, he sees the playoffs as a different season with more opportunity for the team to be more competitive and to bite into the opponent's expectations.
"A soccer season is really three seasons; there's the first half of the season, in which we're trying to put things together, there's the second half in which we're trying to build momentum, and then there's a playoffs," McGibbon said.
During their match against Eastlake, senior  Gabe Fahling opened up the scoring, until Eastlake equalized shortly after halftime. However, the boys built momentum with Grotle netting two goals and junior Peter Lie smashing a volley into the net.
"At that point, we're just like, let's get back to playing soccer like we do," Lie said. "Ten minutes later, a free kick comes into the box and I hit it, and when it went in, momentum swung for us."
As the boys head into state, the senior class will be looking to set the example for the younger class like they've done all season.
"You've just got to set an example because they've got more years to come," Grotle said. "We just want to play our hardest and give it all we've got."
Lie has felt the effect of the senior's leadership throughout this season.
"I feel like I've been able to grow because of the seniors' help," Lie said. "Their leadership has been invaluable."
Leave a Comment
About the Contributor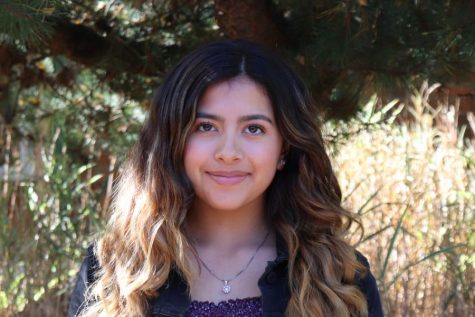 Monserrat Villaseñor, Reporter
Senior Monserrat Villaseñor is a reporter of Nordic News for the 2018-2019 school year. Her goal is to report interesting and relevant stories that will...