Softball coasts into 2019 playoffs
As the season has progressed, "Always compete" has become the softball team's motto for the 2019 season. The Vikings have consistently competed at a very high level, as proven by their record so far.
Despite a 7-3 loss to Jackson on March 13 at the start of the season, the Vikings recovered with six straight wins, featuring victories over Skyline, Issaquah and Mt. Si (11-3, 14-1 and 11-0 respectively).
Senior captain Hailey King commented on her expectations of the team.
"Our team goals for this year are just really working well together as a team, to have fun with each other and always compete," King said.
While the team's overall goal is to get to state, King's personal goal has been to lead by example.
"A key aspect to winning is having good leadership on a team, and as a captain, that's something I strive to do," King said.
Although the Vikings are comfortable in heading into the postseason, they had to improve in some key areas to get there.
"The thing I'd say that we're working through is minimizing defensive errors, but we are working on this every day at practice to get better," King said.
The work has paid off for the Vikings defense, and heading into the playoff stretch they have a fielding percentage of .934, putting them among the leaders in KingCo in that certain area.
"We have some amazing middle infielders, and our outfielders, in my opinion, are some of the best in KingCo," senior Taylor Waara said.
As the season progressed, the team played several key games in their schedule: Waara was especially excited for two in particular.
"I'm excited to play Woodinville (April 22) because they're my personal rivals," Waara said. "But Bothell on (April 26) is always a fun one because we know a lot of the girls on that team, and it's always a competitive game."
In Inglemoor's first match-up with Woodinville, the girls lost a tough, low scoring game 2-1. Other than a solo home run by junior Onalisa Hall, the Vikings could not push any runs across the plate. The loss dropped the Vikings to third in the conference, and with an 8-5 record currently, they remain in third place behind Woodinville and undefeated Redmond.
According to King, the bar is set high for this team in the playoffs.
"I think I speak for the whole team when I say we want to make it to state again," King said. "We definitely have the talent to make it that far, but we just have to take it one game at a time."
Leave a Comment
About the Contributor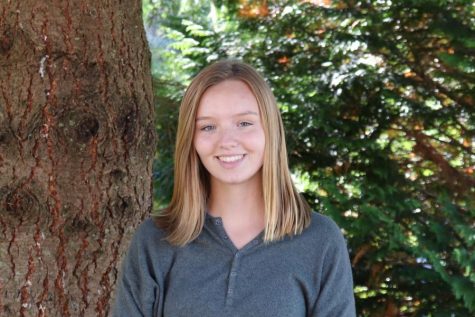 Sam Goetze, Photo Editor
Senior Sam Goetze is the Photo Editor of Nordic News for the 2018-2019 school year. Her goal is to improve the quality and creativity of the photos that...