Choir students perform original music
After nearly three and half months of writing followed by a performance at Diva Espresso, choir students have been spending the week of March 12 recording original music at the Bear Creek Studio in Woodinville.
First-year choir teacher Ailisa Newhall said this was the first project this year for choir students that involved original music; the themes, lyrics and melodies in their music were entirely up to them.
"[My] song is about optimism… it's one of one of my personality traits, so I thought it would be cool to write," junior Erin Mackey said.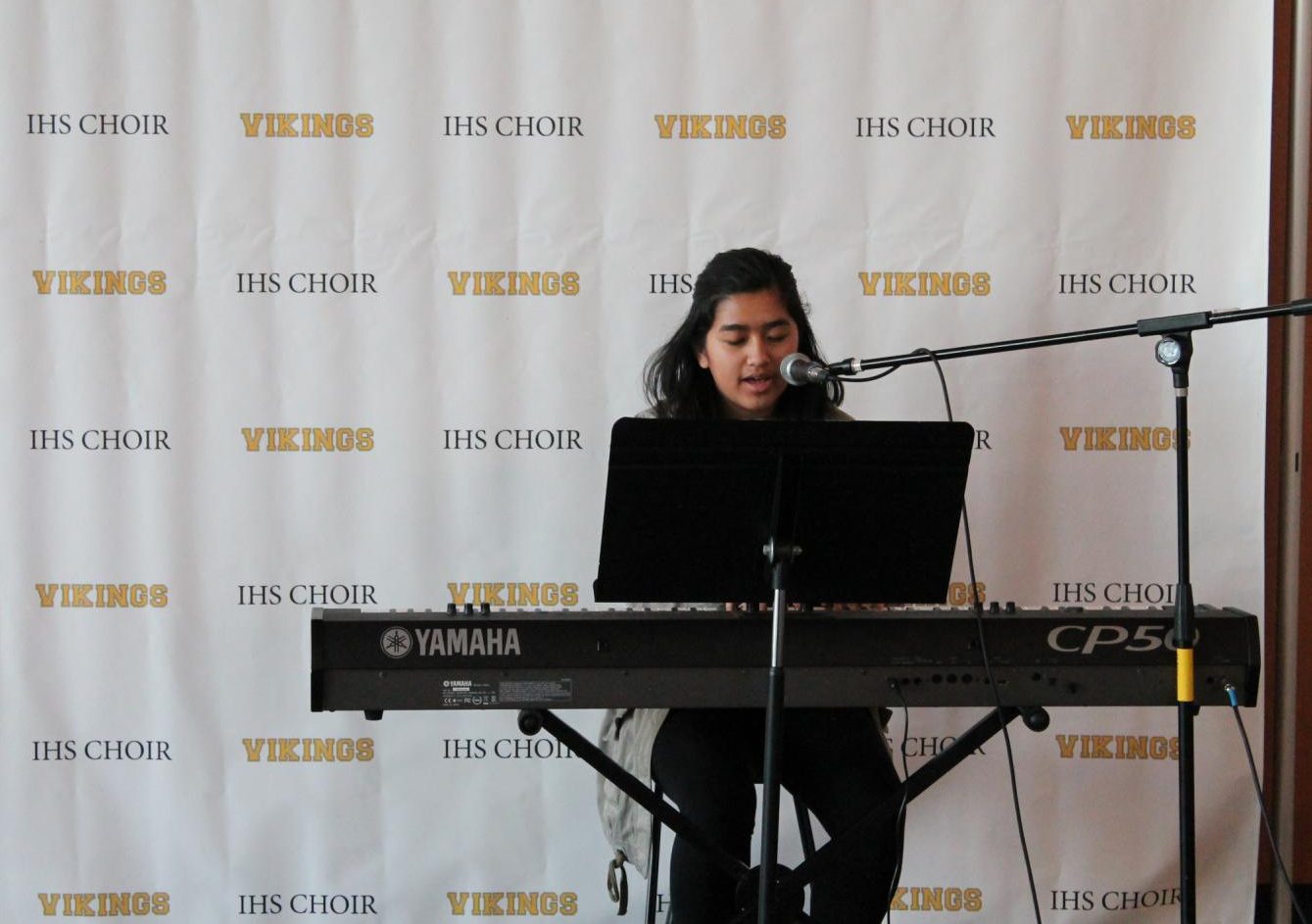 Accompanied by a ukulele, guitar and piano, Mackey performed her song in front of a live audience at the Diva Espresso last week. She said the experience was fun for her, and even though she had never performed in front of other people before, she had the support of her friends.
Freshman Kaitlin Angeles, who also performed, said singing in front of others was both nerve wracking and exciting.
"I was shaking so much… [but] I felt pretty good though. Since I hadn't done it before, it was like this new thing and I had a rush of adrenaline. I feel like it kind of connected to the song where you have to do new things and grow up a little," Angeles said.
On March 6, Mackey and Angeles, along with other choir students, had the opportunity to record their songs at Bear Creek Studio, where renowned artists such as Vance Joy and the Lumineers have recorded in the past. Newhall said that every year, the studio reserves a week of time just for her. By May, students will be emailed a final version of their recorded song.
"It was crazy. It was a lot different than I thought it would be. It was pretty laid back, and at the same time, it was amazing," Mackey said. "[The sound engineer] edited out all the bad parts and put together the best pieces, so it sounded perfect."
Junior Julia Owens, who's due to record at Bear Creek on Friday, March 16, had also been working on her own song, which she said had an angstier theme: the loss of friendships and relationships. As for the music itself, Owens said had a definite plan from the beginning.
"I just got this tune in my head one day when I was studying, and that was my little tune, and I'd just build off of it. It was really strange since [I had] the tune down the first two weeks in," Owens said.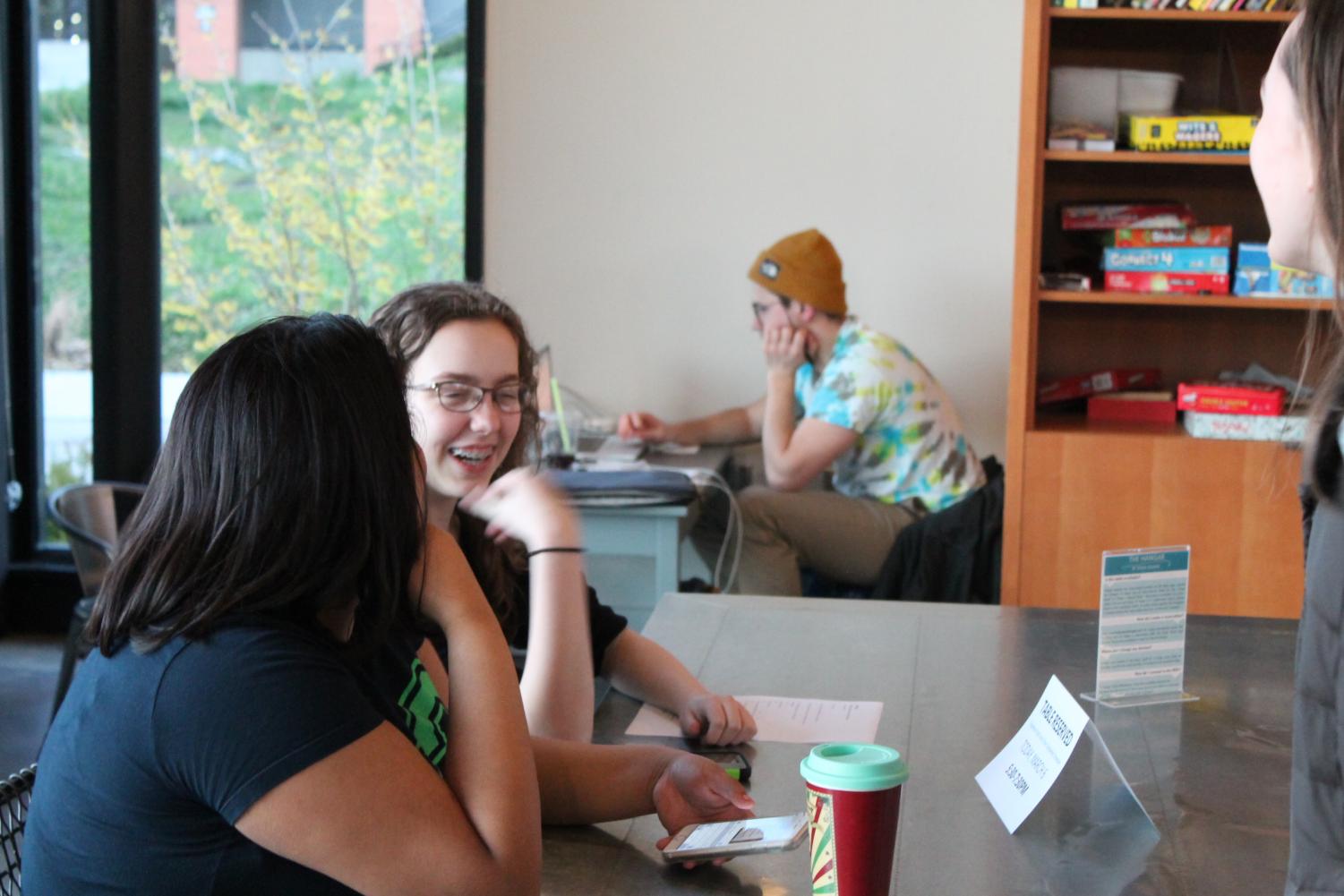 The process behind the songwriting was flexible, as students were given worksheets to determine the tempo, keys, rhyme schemes and instruments they wanted to accompany their pieces. Students could also collaborate with each other on their songs or have another person sing the songs they wrote. Despite any differences in songwriting experience, Newhall said students would have the resources to compose a song.
"[The students build] a solid framework so that they understand their form better than just jumping in without the parachute they need to analyze songs," Newhall said.
Newhall also said this is a project that will be continued on for years to come.
"Maybe I'll continue writing original songs," Angeles said. "I know if there is an opportunity, I would do it."
Leave a Comment
About the Contributors
Audri Saulters, Cheeky Editor
Audri Saulters Coach is the designated kazooist of Nordic News for the 2018-2019 school year. Her goal is to fully master the instrument, play at Carnegie...
Joanna Wyler, A&E/Photo Editor
Joanna Wyler is the photo and A&E editor on staff. She also dabbles in column writing. Joanna is a teacup pig and coffee enthusiast who also enjoys...