Summer blockbuster reviews

Baby Driver
"Baby Driver" is the latest thriller film from writer and director Edgar Wright. The movie boasts a talented cast that includes Ansel Elgort, Lily James, Jon Hamm, Jamie Foxx and Kevin Spacey. The titular character, Baby (Ansel Elgort), is a young getaway driver for a gang of thieves that operate under Doc (Kevin Spacey). After falling in love with a waitress, Deborah (Lily James), Baby decides to cut ties with his past, fighting against his criminal colleagues every step of the way. As a driver, Baby is the most talented there is, but he also suffers from a constant ringing in his ears, so he relies on music to drown out the noise. Baby's need for music gives this movie an amazing soundtrack that drives the story and is choreographed with all its action scenes from gunfights to car chases, creating a spectacular experience for viewers. Ansel Elgort brings Baby to life with a charm and swagger that makes him endlessly likeable. Jamie Foxx plays the paranoid role of Bats with relish and makes a fantastic antagonist. The spontaneity of these characters makes "Baby Driver" worth every second spent at the edge of your seat. "Baby Driver" is a classic tale: Baby, a man of few words doing one last dangerous job, falls in love with a beautiful waitress only to end up putting her in danger. It's a movie everyone has seen a thousand times, and yet there's  nothing quite like it.
Spider-man: Homecoming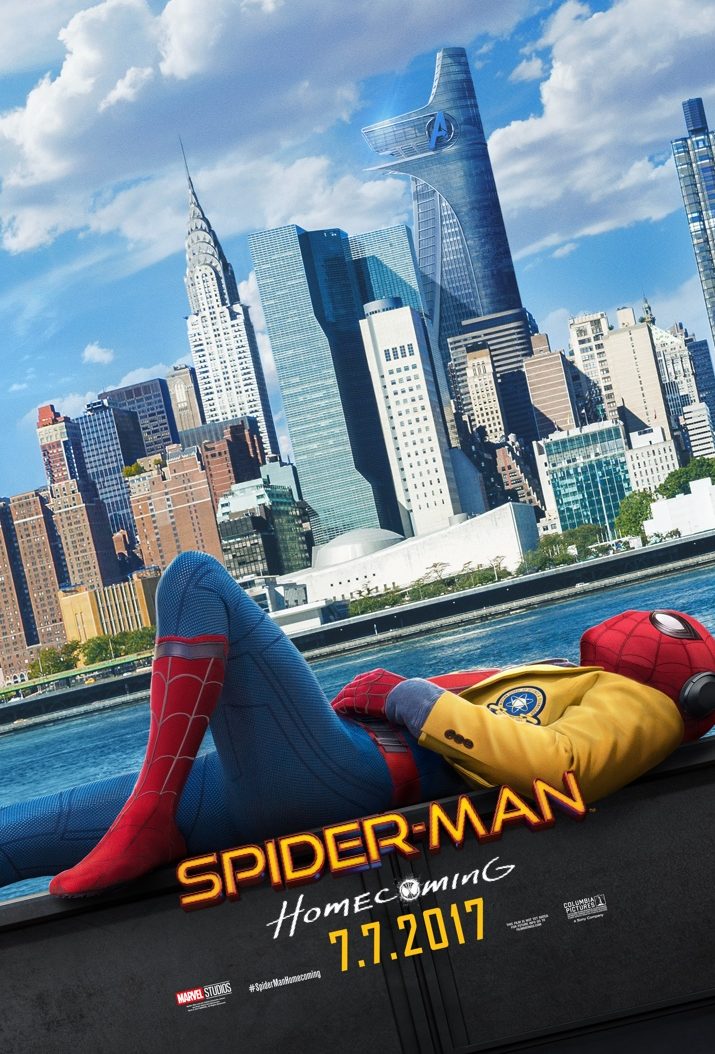 The third reboot of Spider-Man is something no one asked for, but it's what everyone needed. Directed by Jon Watts, "Spider-Man: Homecoming" is the newest take on the Marvel comics. Peter Parker, a.k.a. Spider-Man (Tom Holland), is a 15-year-old high school sophomore whose only goal for his high school career is to become an Avenger. Parker is continuously trying to prove himself to Tony Stark (Robert Downey Jr.) as he balances high school and being the "friendly neighborhood Spider- Man". While helping old ladies cross the street and stopping bike robbers, Parker stumbles across a crime ring run by the Vulture (Michael Keaton), which proves to be too much for the young hero to handle. Spider-Man's friends from high school are a fresh cast of young actors that bring individuality to each comic book character like Ned (Jacob Batalon), Michelle (Zendaya), Liz (Laura Harrier) and Flash (Tony Revolori). While this is a Spider-Man movie, the story never discredits its high school roots. The audience finally gets to see Parker struggle with balancing his commitment to school and having a social life, all while fighting bad guys. What the viewers can really appreciate in this movie is Parker's obvious fear of the people he is fighting and his uncertainty when things don't go as planned. Sure, Spider-Man has amazing powers, but he's still a naive kid who wants to save everyone. The only flaw in this otherwise flawless film is the villain —the Vulture doesn't really have a master plan besides getting rich, this leaves the viewer a little disappointed in the end. "Spider-Man: Homecoming" is a perfect cross of humor and action, in its two hour run time the audience will be laughing and crying and leave the theater impatiently anticipating the sequel.
Leave a Comment
About the Contributor
Joanna Wyler, A&E/Photo Editor
Joanna Wyler is the photo and A&E editor on staff. She also dabbles in column writing. Joanna is a teacup pig and coffee enthusiast who also enjoys...