Point/Counterpoint: Freedom of speech
Free speech enables hate
By Maya Holt, Reporter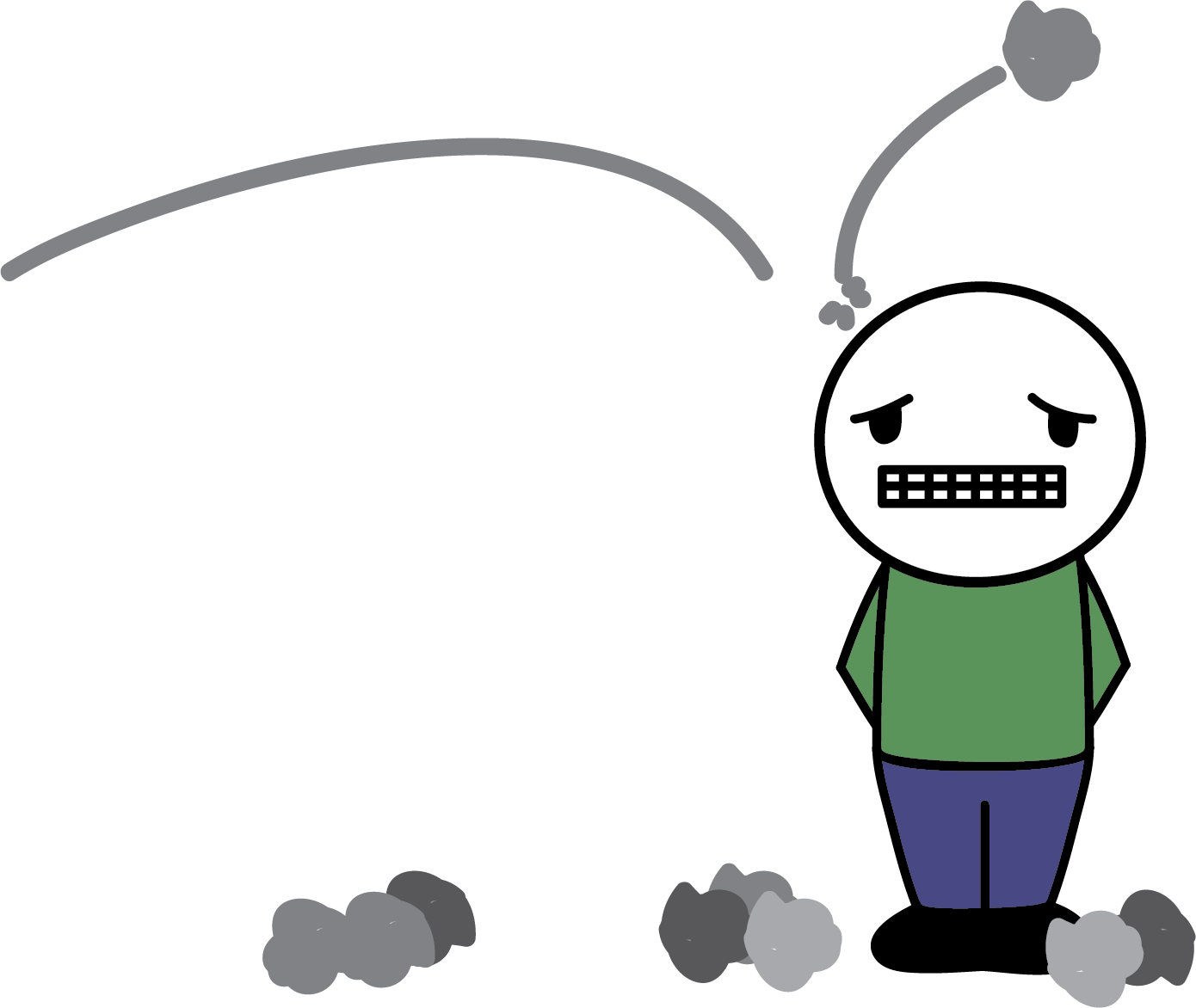 Freedom has always been a cornerstone of America—it is among the rights guaranteed to us in the Constitution. Also among these rights is the equally-important right to life and liberty, and when people no longer feel safe in their community because of another's hateful words, this right is violated. While freedom of speech is an inalienable American right, once "free speech" crosses the line into "hate speech" it no longer has a place in American society.
Proponents of absolute freedom of speech often back their stance with the argument that free speech creates a free marketplace of ideas from which we can both buy and sell. Just like in the business world, "consumers" decide which ideas will succeed— Americans determine which ideas are valuable to society and which are not.
In an ideal world, hateful ideas such as stereotypes would be dismissed in favor of more valuable ones, but that is not our reality. Instead, the value of an idea is often determined not on merit, but on how loudly the idea is voiced. This is the flaw in the utopian concept of absolute free speech, and what gives hate speech so much power. The louder an idea is, no matter how hateful, the more ears it reaches and the more voices it overpowers.
Take, for example, the anti-Muslim rhetoric that President-elect Donald Trump used during his presidential campaign. When Trump proposed a ban on all Muslims entering the United States last November, his words were amplified through televisions, radios and newspapers across the nation, exposing millions of Americans to an Islamophobic sentiment.
The viewpoints of Muslims and others who opposed Trump's position were still available in the "idea marketplace," but these viewpoints were trumped by one that was louder, more hateful and therefore more influential. As a testament to this, a study by Georgetown University found a considerable spike in Islamophobic hate crimes in the months following Trump's speech.
Trump's hateful rhetoric provides a perfect example of just how detrimental hate speech can be— when used effectively, it has the power to divide an audience into a "them" and an "us;" it has the power to oppress and marginalize specific groups of people and the power to incite discrimination and provoke violence. Hate speech leads to the spread of hateful ideas which leads to hate crimes. Preventing hate speech isn't a matter of protecting people's feelings; it's a matter of protecting people's lives.
Americans' right to free speech, our "right" to verbally target others with our words, should not eclipse the right of others to feel safe in the community. If we want to build an America that's truly grounded in the democratic principle of equality then we must actively create communities in which hate speech is not welcome.
Rights should be protected
By Megan Munson, Reporter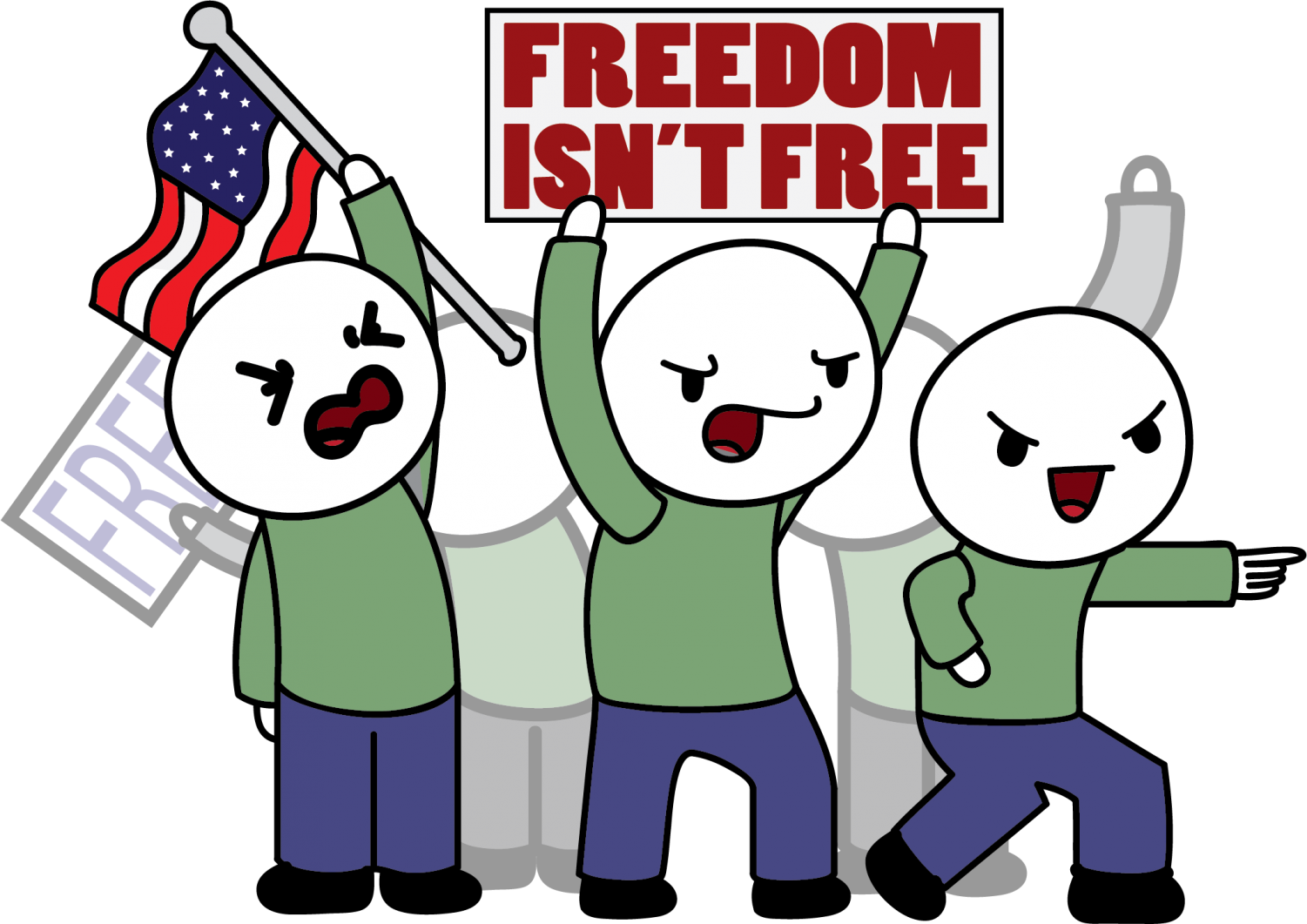 The United States is known for having a variety of opinions shared in society. There is great variance in the views shared on a national level, allowing for multifaceted debate on any controversial subject. Diversity in opinions regarding any topic is due to the current right to free speech. Americans' right to free speech should be maintained entirely and should not be changed at all.
Limiting free speech in any way provides many opportunities to shut out voices in the political process. Censorship of any kind opens doors to ignorance; it would be all too easy to believe that certain beliefs or their believers were irrelevant if they'd been deemed "inappropriate."
Furthermore, singling out opinions, declaring them "right" or "wrong" or "appropriate," only breeds conformity. By implying that certain views aren't suitable in political discourse, those believing in unpopular opinions are cut out of the political process solely because their beliefs don't match those of the majority.
Similarly, allowing the government to shun particular views allows people to be criminalized based purely on their beliefs. Government should never be able to mandate the speech of the citizens. To maintain the legitimate right to free speech, government cannot be allowed to determine what is appropriate or otherwise in society.
The current free speech laws allow Americans to share their opinions freely and fully. The First Amendment assures that Americans have the right to say whatever they like. This is vital for citizens to be able to participate in society as they wish. It is important that this law be maintained in full; to do otherwise would be to reverse the Constitutional laws Americans have lived under for hundreds of years.
Instances of "hate speech" are unfortunate, but do not provide legitimate reason to limit free speech. In fact, the Supreme Court has already ruled that despite being unfortunate and unfair ideas, hate speech presents political ideas nonetheless. These views may be prejudiced or hurtful, but limiting the projection of these political ideas censors political discussion and tarnishes the ability of people to speak freely in government.
Freedom of speech is one of the most vital, inalienable rights of Americans. Its disruption would be unfortunate; any censorship could cause citizens to lose their voices in the political process. The democratic process relies upon the opinions of the nation's citizens.
To strip away this foundation would be a direct infringement upon America's founding values. The United States has existed for hundreds of years under the principle that no thought is too drastic to be voiced. Changes to this sentiment would create conflict within political and societal discourse, not productive variety. Diversity cannot survive without discourse, and this discourse is fed by the current right of every citizen to share their beliefs.
Leave a Comment