Valentine's Day books to fall in love with
"Lovely War" by Julie Berry
T​​his epic standalone historical fiction intersects two love stories set during World War I. Greek mythology, African American history and the union of love and war are effortlessly woven together in this brilliant, must-read novel. 
Narrated by Aphrodite, the Greek goddess of love, the story begins at a party in London. Hazel, a shy pianist, meets James, a young soldier. The two young lovers quickly hit it off, bonding with one another through dance and unfaltering conversations. But soon after falling in love, their time together is cut short when James is sent to the front lines. Later, readers meet Aubrey Edwards, a charming and rebellious musical prodigy, who is part of an All-African American regiment of the military band. Sparks fly when he meets Colette, a Belgian singer scarred by tragedies from the war. The lives of these couples tangle in a perilous setting as we explore how love and war are interconnected. Despite the chaos and grimness of the plot, "Lovely War" is full of love and laughter with the rollercoaster of emotions that romantics expect.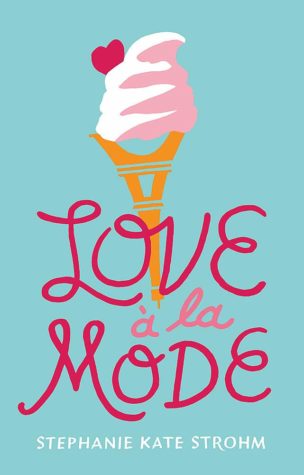 "Love á la Mode" by Stephanie Kate Strohm
This cute book is perfect for fans of food and romance. The story is told from the perspectives of two characters who persist in overcoming their own obstacles. Rosie Radeke, a passionate chef from a small town, and Henry Yi, a dedicated chef who grew up in his family's restaurant, are both high school students chosen to be a part of a prestigious Parisian cooking program run by celebrity chef Denis Laurent. But living in Paris isn't as easy as it seems. The protagonists face difficulties from their challenging curriculum, a tough professor and academic pressure that causes strife in their growing relationship. Join Rosie and Henry in Paris as they follow their dreams and fall in love.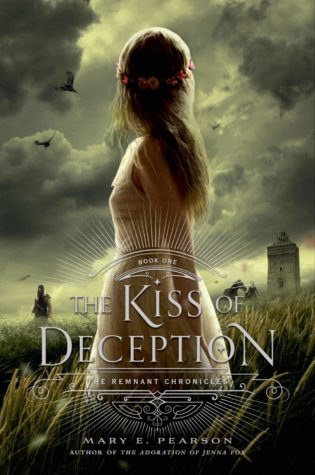 "The Kiss of Deception" by Mary E. Pearson
The first in the Remnant Chronicles trilogy, this book will leave you wanting more of its rich worldbuilding and complex characters. Told from three different perspectives, this thrilling novel keeps readers guessing as new characters and shocking revelations are constantly thrown into the mix. As the princess of Morrighan, Lia feels restrained by the society she lives in, and under false pretenses is forced to marry a prince she has never met before. But before the wedding ceremony, Lia and Pauline flee to a distant village. In hiding, her peaceful new life is interrupted when two mysterious strangers arrive: the prince that she left at the altar and an assassin sent to take her life. Lia struggles to determine who to trust as she begins to hopelessly fall in love with both of them. With her life in danger, who will she choose?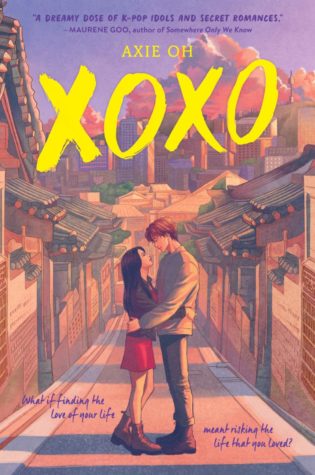 "XOXO" by Axie Oh
Daydreamers and K-pops fans will be enchanted by this sweet love story. This lighthearted novel embedded in Korean culture also contains themes of growth and strong friendships. Jenny, a cello prodigy, meets Jaewoo at her uncle's karaoke bar. A karaoke battle turns into a spontaneous night of adventure around Los Angeles, ending when Jaewoo suddenly returns to Korea. Upon learning that her grandmother is sick, Jenny moves to Korea with her mother and enrolls at an elite performing arts university. To her surprise, Jaewoo is not only a student at that school, but also a member of one of the biggest K-pop groups in the world. As an idol, Jaewoo is banned from dating, but when their paths collide, nothing stops their forbidden romance from blossoming.