Cheeky Thanksgiving pranks
Thanksgiving is a time filled with food, family and festivities. As we gather around to eat a large bird that may or may not even taste good, we think of our loved ones — and how they could use a little joy this season. These are the perfect pranks that are sure to put a smile on their face — or get rid of their joyous grin.
Fixing the pumpkin pie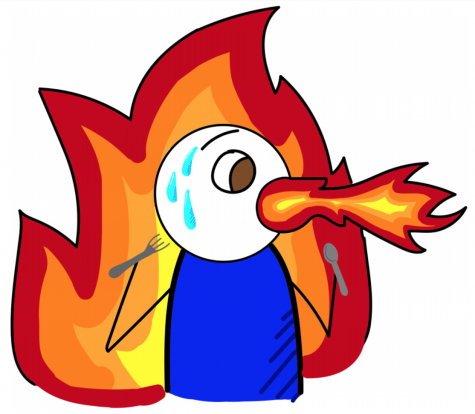 It's time for a change — the age-old mix of pumpkin pie isn't working for us anymore. With winter coming, the cold is becoming too much to bear. What you need is some extra ingredients to really heat things up! Be sure not to skimp out on the crucial spices such as cayenne and red chili powder — use every single available spice on the grocery store rack. But don't just stop at the ingredients! Improve your presentation by finishing the pie with a blast from your flamethrower after setting it down on the table!
Revamping the family heirloom
The old china vase that has been in the family for generations is looking in dire need of an update. A new coat of paint should do the trick — maybe in a festive red with glitter for the holiday season. Bonus points if you regift the vase to your parents and the red hue matches their faces when they  see you've turned a priceless artifact into an extra-credit art project. The more hideous the better, just like one of those holiday sweaters you've been given — 'tis the season.
Cursing the wishbone
The wishbone can be one of the most special parts of Thanksgiving, even though the wishes usually don't come true. Why not make this year special? By simply making a few deals with a dark entity you can make anyone's wish come true, no matter how outlandish! Wish for your siblings to disappear or for the world's economy to collapse. Who cares if the devil gets to keep your soul — chances are you already lost it after being in school for a few months.
Turkey stuffing surprise
Let's be real — you've never enjoyed stuffing; we've never enjoyed stuffing. What's the point if they don't even stuff the turkey with it? Well fear not, because we at Cheeky have found a use for nobody's favorite side dish. Simply stuff the stuffing into a pillow and call it a night. Whatever third cousin ends up sleeping on it that night will enjoy a squishy surprise and most definitely won't need a midnight snack.