English Language program grows and gains resources
EL program offers academic support for students
by Evelyn Yang
Among the many academic programs at Inglemoor — International Baccalaureate, Advanced Placement, Running Start and more — is another lesser-known pathway with barely over one hundred students: the English Learners (EL) program. The EL program has grown exponentially in recent years, and according to EL English teacher Julie Westerbeck, its purpose is to support students in their daily academic lives.
"It's the opposite of 'sink or swim,' which is really important because our district got in trouble five years ago," Westerbeck said. "We use sheltered instruction, which means [using] different limited vocab and more pictures and [giving] them their accommodations, which are most importantly extra time and sometimes reframing the assignment so they can be successful."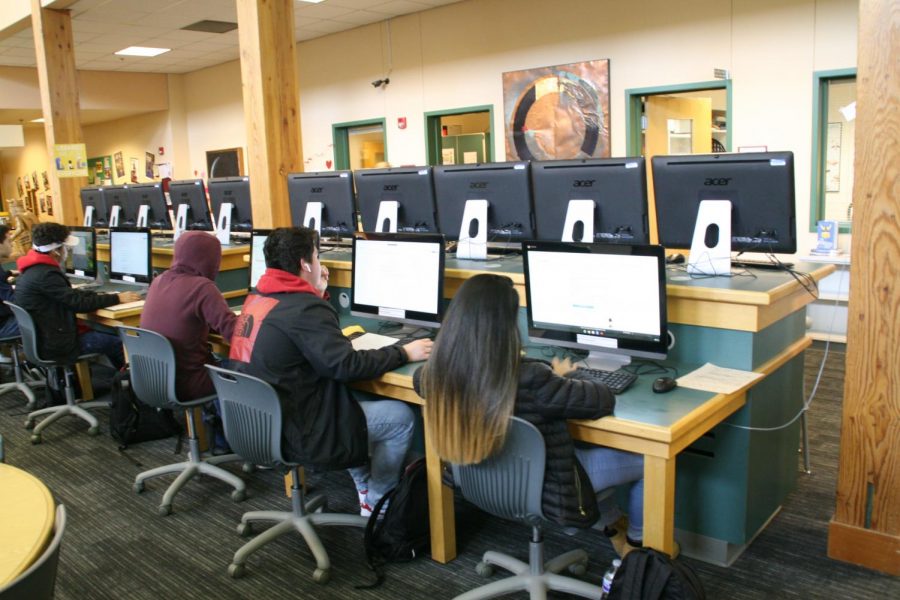 Students enter the program when they enroll in the school district. If they are identified as a potential EL student on their enrollment forms, they take a screener test to decide if they will need the support of the EL program.
"If it says 'yeah, this kid could benefit from English language services,' then they become one of ours and they go on the active list," Westerbeck said.
The student then enters the EL program, which consists of two courses: most students take EL English, and those who need support in their other classes take Academic Language Development (ALD).
"It's a class that really helps the students who are practicing their English," said sophomore Kay Morfin*, who is in her first year in the program.
When preparing class schedules, Westerbeck said that the school makes sure to provide adequate translation support during registration so they can take the individual students' situations into account.
"We make sure we don't fill [ALD] up with kids who don't need it so they can fit more classes to get more credits and also to explore interests," Westerbeck said. "We look at the individual and figure out with the counselor what schedule would look best."
Until the student passes the annual English Language Proficiency Assessment (ELPA) or graduates from high school, the program helps them learn English and prepare for their other classes.
"I really like the classroom because it helps us a lot with our homework and studying for the tests," said freshman Alexia Marquez, who has been a part of the program for four years.
District EL coordinator Elizabeth Meza said that the program supports students both academically and socially.
"EL teachers strive to create a safe space in their classrooms for English learners to express themselves and have peers that… are going through similar experiences," Meza said.
There are currently over one hundred EL students at Inglemoor, speaking languages from German to Mandarin to Tagalog.
"They're from all over," Westerbeck said. "Spanish is the biggest, and we also have a decent-sized Portuguese population from Brazil."
In terms of integration with regular students, Westerbeck said that EL classes form a close community while still allowing the students to spend time with the rest of the school.
"In the classes that aren't our two, they're with the rest of the population," she said. "And most of them are super social, and have no problem having friends outside of the program."
Westerbeck said that the EL program's relatively small size has allowed the students to form a welcoming learning community.
"For us, it feels more like a family because they're a small group and I get to have them for the whole time," she said. "We know them, we care about them and we try to make their schedules as perfect as possible."
*Interview translated by Monserrat Villaseñor
School responds to growing EL student population's needs
By Cami Brix
From a population of only four in the 2012-13 school year, the Inglemoor's EL program has grown to 114 students and is the biggest in the Northshore School District. This expansion, according to Principal Adam Desautels, is a state-wide trend that is projected to continue. With the goal to better support every EL student, the administration is listening to teachers and addressing their needs.
"Right now, I think that we're serving kids, but maybe not as efficiently or as successfully as we should," Desautels said.
EL department head Kelly McLaurin, who this year switched from teaching EL part time to full time, said the program succeeds in its overall mission that "when [students] come in this room, they need to feel safe, and that they've got the support."
McLaurin said their strong sense of community and the department's two "passionate" paraeducators can largely be attributed for the program's success. Nevertheless, during this time of growth, McLaurin said the department is "maxed" in its capacity to serve every student due to limited availability of paraeducators and other support resources.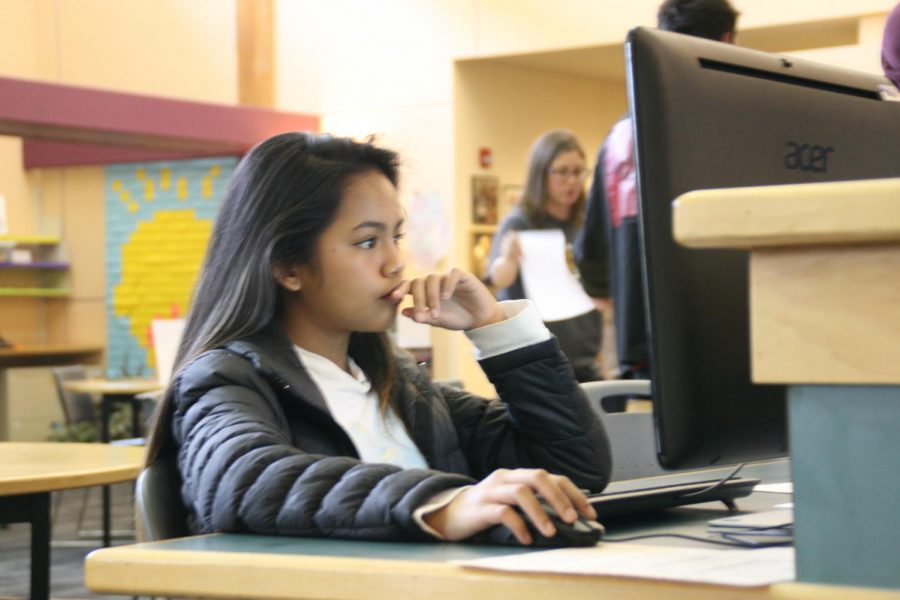 Desautels, a former EL teacher, said he recognizes and prioritizes these issues. However, Desautels said finding room in the building budget to hire more staff is difficult, so he has opted to advocate for more funding at the district level.
In the meantime, the school is working internally to meet the needs of and challenge students by improving EL curriculum. EL English teacher Julie Westerbeck is in the process of approving the iLit curriculum in her EL English class, which was recently piloted and enjoyed by the students. iLit is an interactive online program that offers a picture dictionary and has 45 languages embedded in it.
Additionally, the school is working to help graduated EL students continue improving their English proficiency by offering a new IB English B course next year.
"[The class is] a way for our EL students to improve their English," Desautels said. "But, we're also doing it through an IB course, and they can test and get college credit. So, there's a lot more opportunities that a lot of our students wouldn't previously have gotten."
The EL department is expanding, and McLaurin said it is fun to be a part of that process and work with this diverse group of impressive EL students.
Leave a Comment