Students perform at annual WMEA contest
Music dept. students competed in 29 solo categories and seven ensemble categories at the 2019 Solo and Ensemble competition. From the 22 regionals, the winners in each category move on to the state competition where first, second and third place winners are selected.
On March 1-2, the band and orchestra players once again participated in the annual Solo and Ensemble competition. This two-stage competition allows musicians from across the state to perform — either in "ensembles" or individually — classical pieces to judges, who then provide feedback on the students' performance and suggestions for improvement.
"It's a competition against yourself to get better," French horn player and junior Peter Lie said. "It's a way for people to put their talents and hobbies in something that is fun and constructive. It's a good learning experience."
The participants have spent the past two months preparing for the competition in and out of class. A different dynamic than usual class lessons, the individual practice allows the students to focus in on more specific skills, particular to their instrument of choice.
"[Solo and Ensemble] is a great opportunity to have and use. Normally in choir, you don't get to compete, and when you do, it's as a choir," President of Chamber Choir and senior Julia Owens said. "This is a fun way to test yourself as a soloist or together as an ensemble."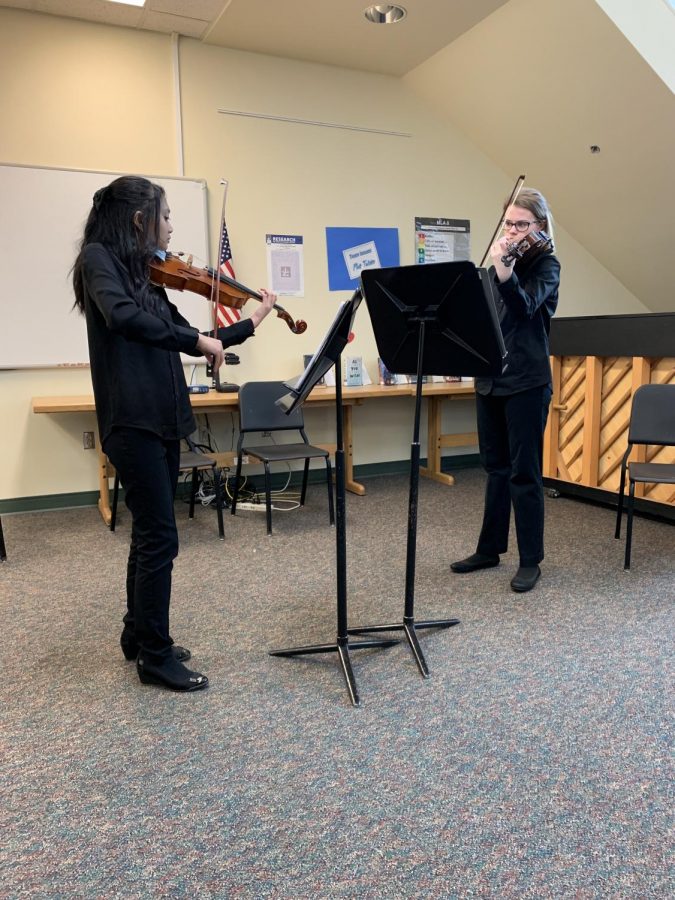 Solos, Owens explained, allow musicians to focus more on their own abilities and performance without relying on others. In larger groups however, unity and teamwork are essential to playing well.
One of this year's competing musicians is senior Jakob Fortiner, who has been performing in Solo and Ensemble since his freshman year. He competed in categories Timpani and Multiple Percussion, advancing to state in both categories in his freshman, sophomore and junior years.
Last year, he won the state competition — the highest level of the contest. Fortiner said that one of the most important skills that he's learned from Solo and Ensemble is time management because of all of the practice it requires.
"When I moved on to state," Fortiner said, "I was like 'Oh my god I've practiced so much,' but then I had to practice even harder."
Reflecting back on his experiences of Solo Ensemble, Fortiner said he remembered the anxiety of performing the first time that he competed.
"A benefit of Solo and Ensemble can also just be the experience performing; it gives you a lot of confidence in your skills and playing in front of others," Fortiner said.
Owens also remarked that the skills practiced for Solo and Ensemble can go on to improve her performance in other areas as well.
"Anything that I learn in Solo and Ensemble, not only do I take with me to each choir rehearsal that we have at Inglemoor, but I also take it to my own practices and my own singing. It also gives more depth to my singing in the musical and its more showtune-y songs," Owens said.
With this year's competition over and state approaching, players focus on putting to use the skills they've developed throughout the competition.
"Overall, it was a rewarding experience," Lie said. "We sound a lot better as a section after focusing on the little things that don't necessarily get covered in the whole band."
"We all worked together, had to rely on each other and we all tried really hard with the pieces we had," Owens said, "so that overall, we ended up with what I think was a very impressive result."
Leave a Comment
About the Contributors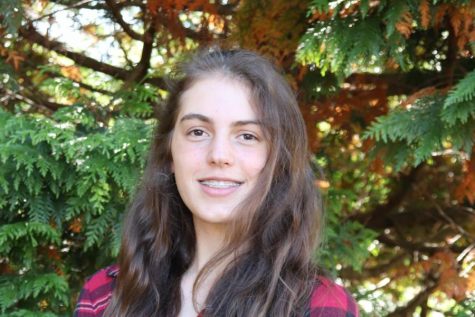 Nicole Turtle, Copy Editor
Senior Nicole Turtle is the Copy Editor of Nordic News for the 2018-2019 school year. Her goal is to write and publish quality stories not only relevant...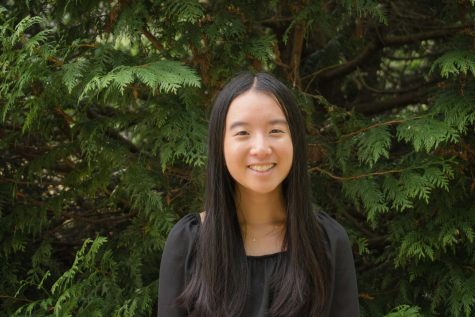 Margaret He, Co-Editor-in-Chief
Senior Margaret He is the Co-Editor-in-Chief of Nordic News for the 2020-2021 school year. In her third year on staff, Margaret aims to continue Nordic's...