Band members perform at WMEA State Solo and Ensemble competition
This past weekend, high school students filled Ellensburg with their music at the annual Solo and Ensemble State Competition. Based on their success at Northlake regional Solo-Ensemble this past February, seven band members were there to represent Inglemoor: oboist freshman Sebastian Kolde, alto saxophone soloist junior Eric Ni, percussion soloist junior Jakob Fortiner as well as the percussion ensemble which consisted of Fortiner, junior Gavin Wright, senior Natalie Teeny, senior Emre Aksan, senior Bryce Lane and senior Luca Bertoldi. These musicians qualified for state based on their success at Northlake regional Solo-Ensemble this past February.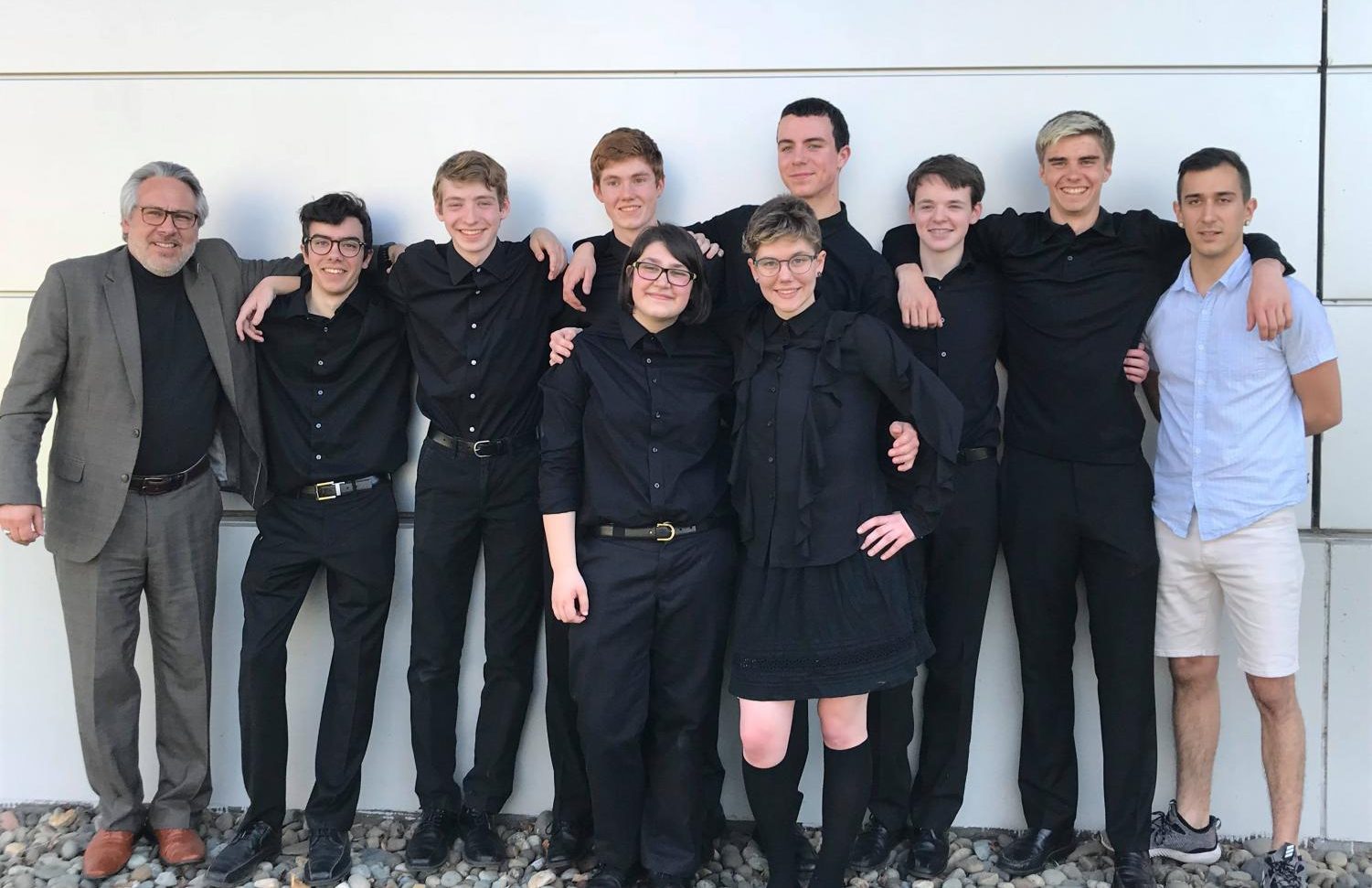 Percussion Group
Despite difficulties choosing a piece, limited practice time and being initially short on members, the percussion ensemble pulled off a win at regional Solo & Ensemble for the first time in more than seven years.
The group first came together when the sheet music for "Ellipses" by Nathan Doherty, arrived after winter break. Senior Natalie Teeny said that because they could only practice as an ensemble in the band room they had to get good at squeezing in practice time at lunch and after school.
As they approached regionals, Teeny said the group felt confident they were going to get a high score because band teacher Ted Christensen said they sounded good — but they were not expecting to make it to state.
"We were all pretty sure we were going to get a good score," Teeny said, "but it all really came together and here we are state."As they prepared for state every Wednesday, Teeny said the group worked on improving their clarity (as the judge suggested) as well as bringing the piece up to its suggested speed.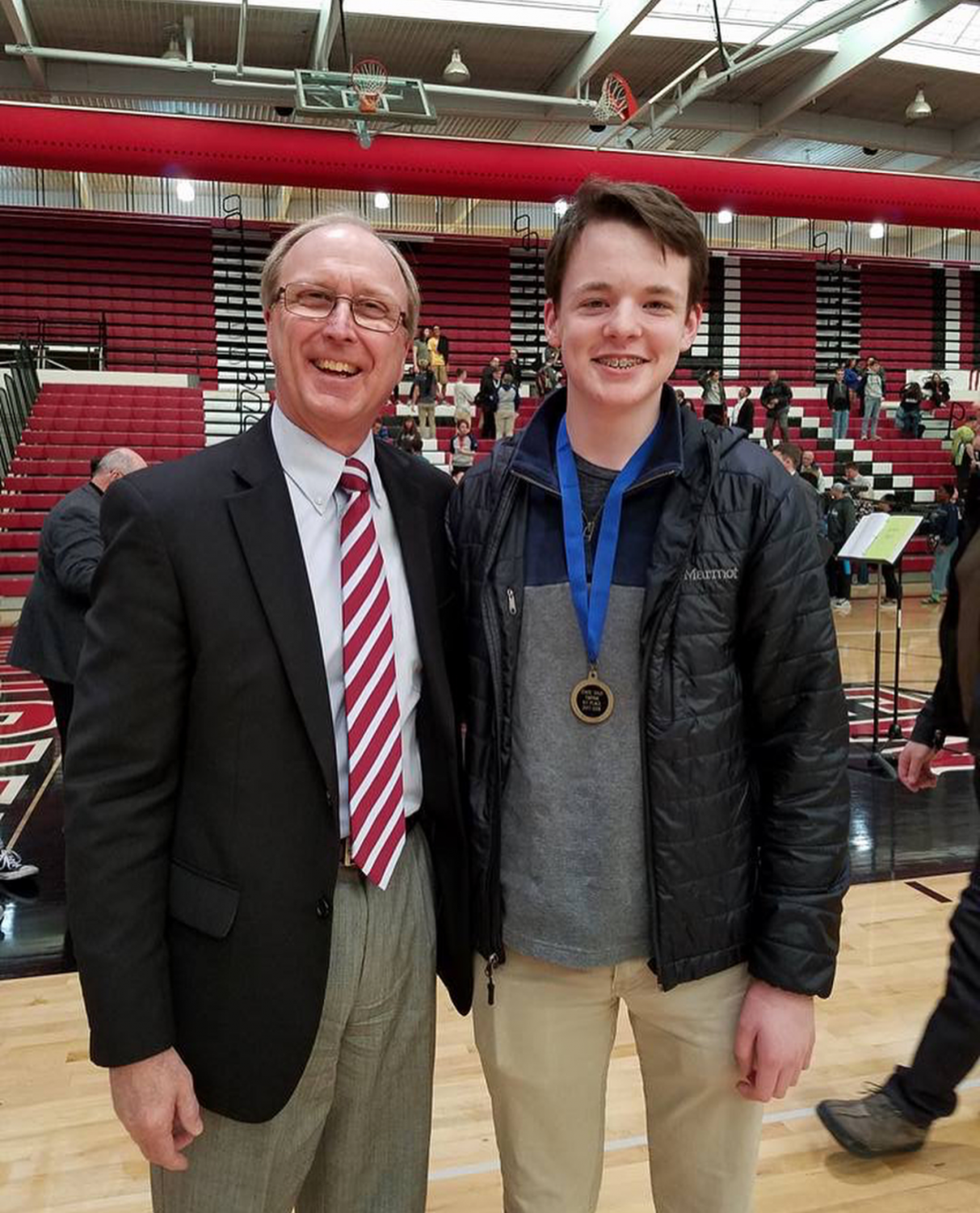 Percussionist returns to State with confidence
Jakob Fortiner said he has always enjoyed drumming, though he first got serious when he joined band in 5th grade. From then on, Fortiner has taken every opportunity to involve himself in band, from drumline to jazz band. Fortiner works on improving his playing beyond Inglemoor and regularly takes lessons with a private teacher. He takes this extra step partly out of necessity as he does not personally own all the many percussion instruments he plays such as the timpani and marimba.
Fortiner said that his dedication to his music has contributed to his success; he has qualified for state every year of his high school career. In his experience, Fortiner said he has learned the importance of beginning to work on a piece early. He began working on the timpani piece he performed this year, "Suite for Timpani" by David Mancini, in August.
Going into regionals, Fortiner said he "knew he could ace [it]." He performed his timpani piece along with a marimba piece, "Rain Dance" by Alex Goodman and for multiple Graphic Portrait.
As for state, Fortiner said he wants to try a more difficult piece in multiples to impress the judges.
"I am really going to get it zeroed down," Fortiner said of his upcoming performance. 
He seems to have achieved this goal; Fortiner ended up securing first place in the timpani category at state.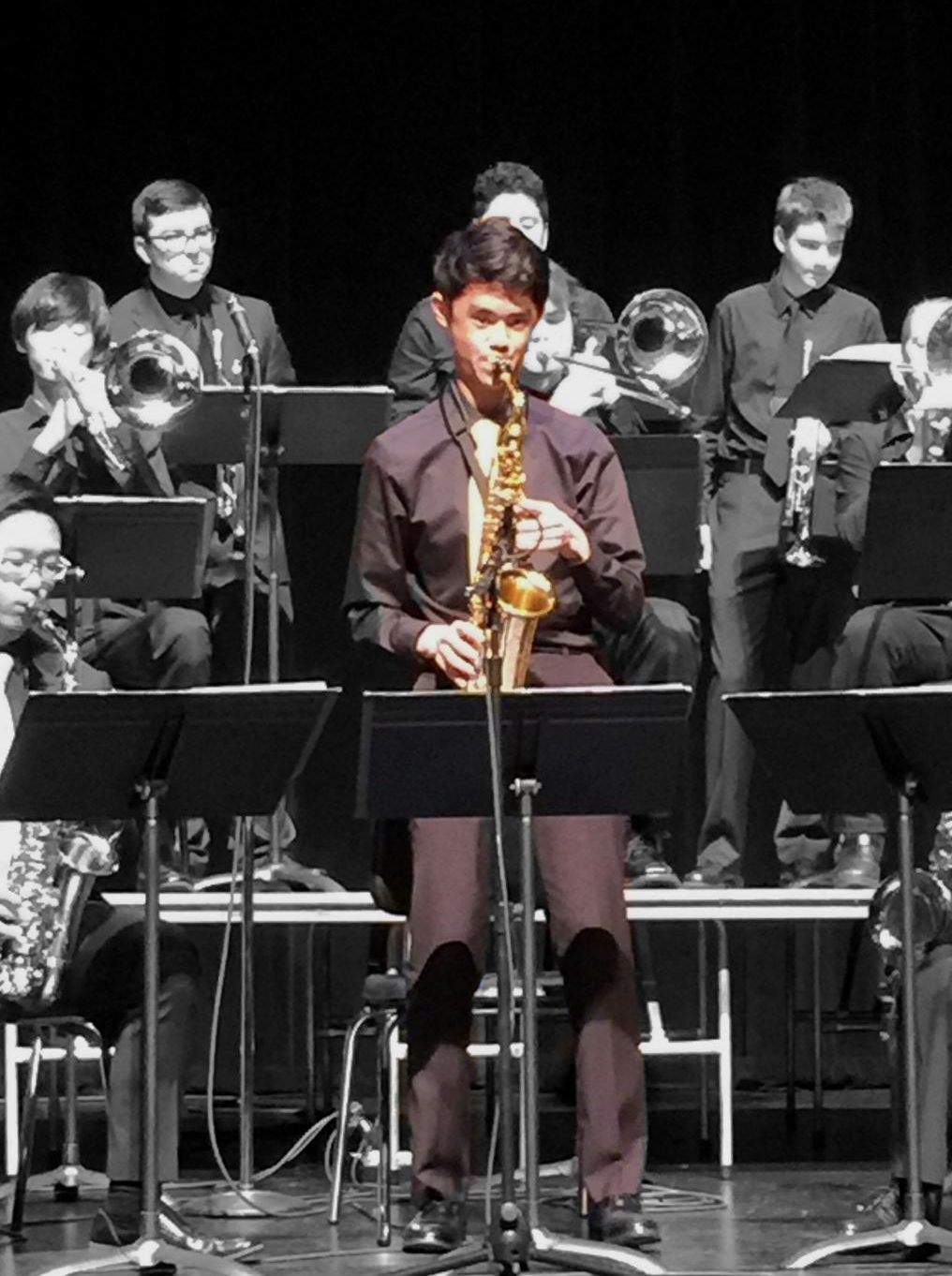 Saxophonist looks to make his debut at State
Ever since Eric Ni started playing the alto sax in 6th grade, he has been very dedicated to his instrument and the band program. Not only does he play in the Wind Ensemble, the marching band and the jazz band, Ni regularly attends weekly private lessons and practices daily.   
While Ni said he has done well at Solo Ensemble in the past, it was his goal this year to make it on to the State competition. Even as early as October, Ni began practicing on his solo piece, the second movement of Jacques Ibert's "Concertino da Camera".
Despite months of  dutiful practice, Ni said he still felt nervous on the day of the regional competition after listening to other good saxophonists who went before him. Nevertheless, the judge thought Ni preformed better, gave him a score high enough to qualify for state and several constructive comments.
Ni said he took those comments to heart and is planning on practicing even more for state.
"I'm looking forward to the experience and listening to some of the state's top players," Ni said before his performance at state.
Leave a Comment
About the Contributor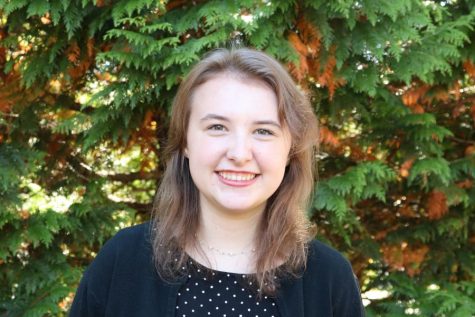 Cami Brix, Co-Editor-in-Chief
Senior Cami Brix is the Co-Editor-in-Chief of Nordic News for the 2018-2019 school year. In her third year on staff, Cami is inspired to continue Nordic's...