Students to attend leadership conference
Upcoming conference offers student leaders an opportunity to make an impact at school.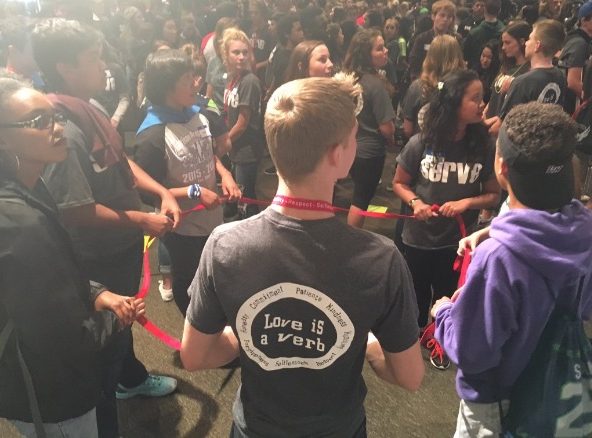 Students, athletes and advisers alike will attend the 8th Servus Leadership Conference, an annual event driven by its mission to help attendees understand why leadership matters. Conference activities also help give students real, practical ideas that will help improve their organizations. The conference, to be held on March 8 at the ShoWare center in Kent, focuses on teaching students aspects of servant leadership and character development.
As a result of the positive experience and message it provides, Inglemoor has sent students to the conference for the past three years.
"The piece that I find most impactful from this conference is the overall theme that we should be leaders because we are here to serve the school without recognition in return," ASB Activities Coordinator Elizabeth Kowalski said.
According to ASB Secretary and cheer coach Sara Heindel, the conference isn't just a learning experience, it is also a way for students to understand the impact that they can have on their environment.
"We're trying to continue to invest in the culture of leadership here at Inglemoor and teach the kids in ASB about student leadership and how they can best serve their school and classmates and community," Heindel said.
This year's keynote speakers include James Hunter, an established author and leadership expert, as well as Trevor Moawad, who is a nationally recognized authority on mental conditioning. Houston Kraft, who spoke at an IHS assembly last year, will also be present, as well as Seahawks WR Doug Baldwin.
This year, Inglemoor's attendees consist of student athletes (who were nominated by coaches for their leadership) and ASB representatives. Junior student athlete Teya McGuire was amongst those nominated by a sports coach.
"It would be great to talk to other people about how they think leadership works," McGuire said. "I want to make sure that when I get into a leadership position that I know how to lead right."
However, any student who is interested in influencing their community in a positive way can register.
"It could have value to anybody who wants to make a difference and lead by example to their peers," Heindel said.
Heindel believes that by influencing student leaders, the Servus Leadership Conference will also have a positive impact on the student body as a whole.
"It makes school activities and extracurriculars fun."
About the Contributor
James Peng, Reporter
As a new member of Nordic News, James Peng functions as a reporter.  In school, James enjoys activities like DECA and FBLA, and also plays on the school...