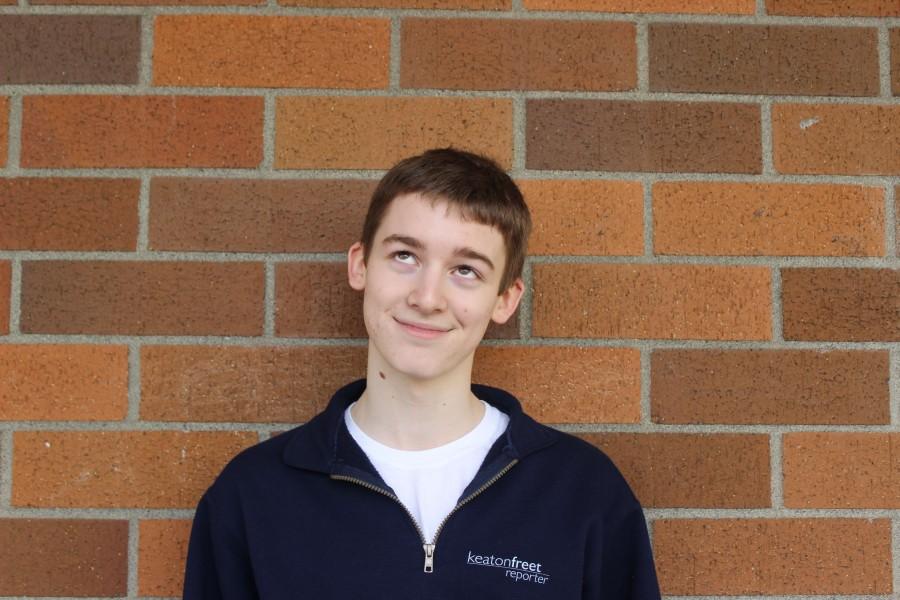 Len's a senior on Nordic. He was here last year, too. He hopes you like him, but he doesn't care quite enough about that to corrupt himself morally. You may have seenhim as Eeyore in The Many Adventures of Winnie the Pooh, Sadness in Inside Out, and Linus in Peanuts. There's some other stuff, too. He's a person with a life as vivid and complex as yours. Is your mind blown? Good.
He really likes tangerines. He got an award for writing an opinion article, orsomething. So now he edits the opinion section, where he pushes the liberal agenda. Did you know there are only eight giraffes left in the world? It's true.
Don't get too attached to Len. He's a fleeting phenomenon. A set of temporarily organized particles. An unstable, entropy-defying mass. A heap of animated flesh that will inevitable fail. Etc.
How are you? This has been a bio.
Len Freet, Opinion Editor