"Blade Runner 2049" review
December 4, 2017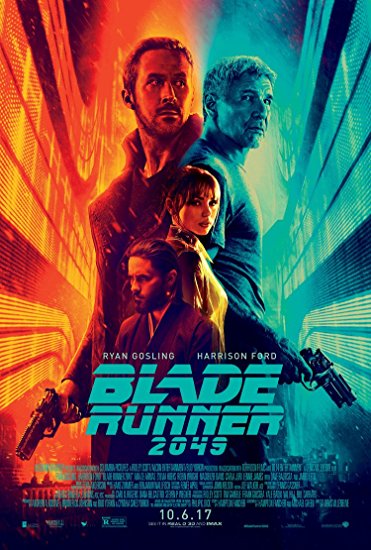 Set 30 years after the original "Blade Runner" film, "Blade Runner 2049" from director Denis Villeneuve builds off the world in the first film to create a movie-going experience that is both modern and timeless. While the 1982 version was loosely based off of the 1968 novel "Do Androids Dream of Electric Sheep?" by Philip K. Dick, "2049" marks a complete departure from the original story, with somewhat mixed results.
The plot follows Los Angeles Police officer K (Ryan Gosling), a bounty hunter (called a "blade runner" in the film) tasked with "retiring" extremely humanoid androids called replicants. While most of Earth's population has emigrated to Mars, K becomes involved in a decades-old secret which leads him on the search for former blade runner and star of the original film, Rick Deckard (Harrison Ford).
The plot manages to stay engaging throughout the film, despite a nearly three-hour run time which may become dull for those with shorter attention spans. Like the first screen adaptation, "2049" forces the viewer to confront questions about what it means to be human. However, for all of its successes in terms of creating an engaging story, the depth of existential questioning doesn't quite reach the level of its predecessor, and it's impossible not to wonder if certain plots were put into place for the sole purpose of bringing back Harrison Ford who packs even more star power than his modern counterpart.
Where the movie lacks in depth of substance, it's more than made up for in visuals. The film is aesthetically stunning, with a vibrant red and blue color scheme that develops throughout the story. With every new setting, the viewer is treated to establishment shots that brilliantly express the setting through their simplicity and visual effect. These visuals are accompanied by a haunting soundtrack by Hans Zimmer and Benjamin Wallfisch which serves as the perfect complement to this striking aesthetic.
Despite rather large ambitions, "2049" ultimately achieves most of its goals, and is an excellent movie that can be enjoyed by people if they haven't seen the first movie or read the novel. Though not to the extent of the first movie, let alone the book, "Blade Runner 2049" leaves the viewers questioning their definition of humanity and wanting to watch it again.
5/5