Upperclassmen strive to lead the way
August 20, 2018
Although there are band teachers, it is really the students who lead and shape the morale of the marching band. Juniors and seniors who were elected into the band council, as well as those who are section leaders, arrived on campus for prep week to get ready for band camp and discuss what they wanted the year to look like.
Working in front of the band, senior Beatrice Duchastel holds the most important position as the senior drum major. She described her role as "the head person who is the main link between the teacher and the student group." Duchastel said that being the junior drum major last year helped her learn how to manage her peers and she hopes that she can be a model for this year's junior drum major Nathan Loutsis.
"It's a hard place to be because these are my friends and I want to be nice to them but at the same time, we just have to get things done. It's going to be a good skill [for Nathan] to develop," Duchastel said.
Meanwhile, working behind the scenes will be senior and band president Eric Ni. Ni said he will be figuring out logistics and helping to make sure the year runs smoothly. Senior and vice president Berk Uzuncaova said he will be assisting Ni and also wants to take it a step further by communicating effectively with the incoming band students.
"I'm going to make sure [the freshmen] understand what's going on and keep checking in with them," Uzuncaova said.
Efficient communication is fostered by the structure of band, said Duchastel; having a band council, section leaders and squad leaders allows for ease of conveying information to everyone.
"It's going to be important that everyone knows what they're doing and is learning everything correctly so that there's no confusion," Duchastel said. "[Using the structure of band] will be really important in making sure we have organized communication."
This appears to be a common goal for band council members and section leaders alike. For example, senior and alto sax section leader Gisèle Charpentier said communication will be key for her section in particular because of the increase in players.
Although communication is an important aspect for a group that is as large as band, senior and percussion section leader Jakob Fortiner said practicing is just as essential, especially for drumline. Leading a section that is a vocal point of the band, Fortiner said they must develop synchronization, which they plan to do by having several practices outside of band.
"We already had two or three this summer with the new freshmen and we're hoping to keep doing that as the season starts," Fortiner said.
As marching season approaches, junior and historian Jenny Xiong said she hopes that marching band will positively shape everyone's high school experience the way it did for her.
"Through playing, marching and getting to know others in the community, I grew to love marching band so much," Xiong said. "Having such an enjoyable experience was important in inspiring me to get involved in band council, and I hope this will be the case for students this year as well."
Meet the Band Council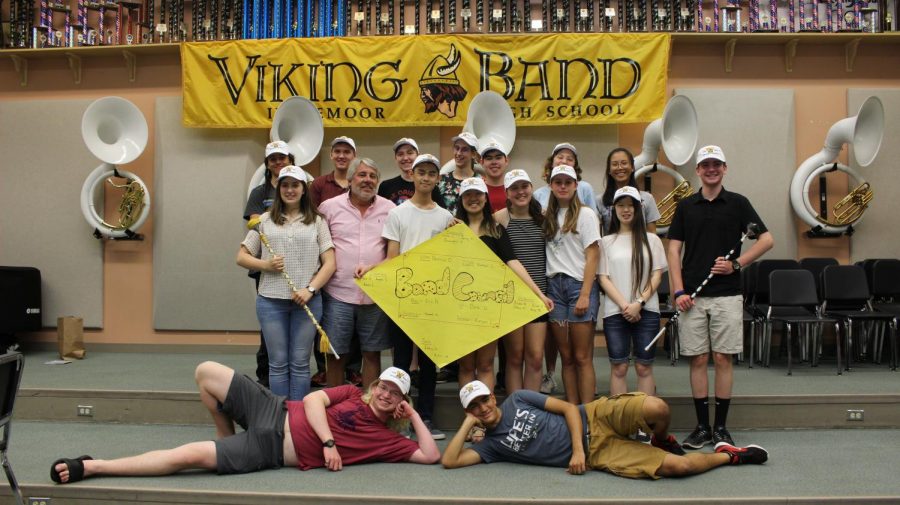 Meet the Section Leaders