Earth Corps asks school to turn a new leaf
Apr 13, 2018
It's Monday morning, and in Sue Black's biology classroom, about a dozen students are thinking about trash: How can it be reduced? How could cafeteria-goers be encouraged to dispose of it properly?
These students are members of Earth Corps, a small but dedicated group that works to make our school more environmentally conscious. The members are the driving force behind several things on campus that are now considered staples, like the water bottle refiller and the current waste sorting system in the cafeteria.
"I think what it promotes is really good," senior Kaya Newell said.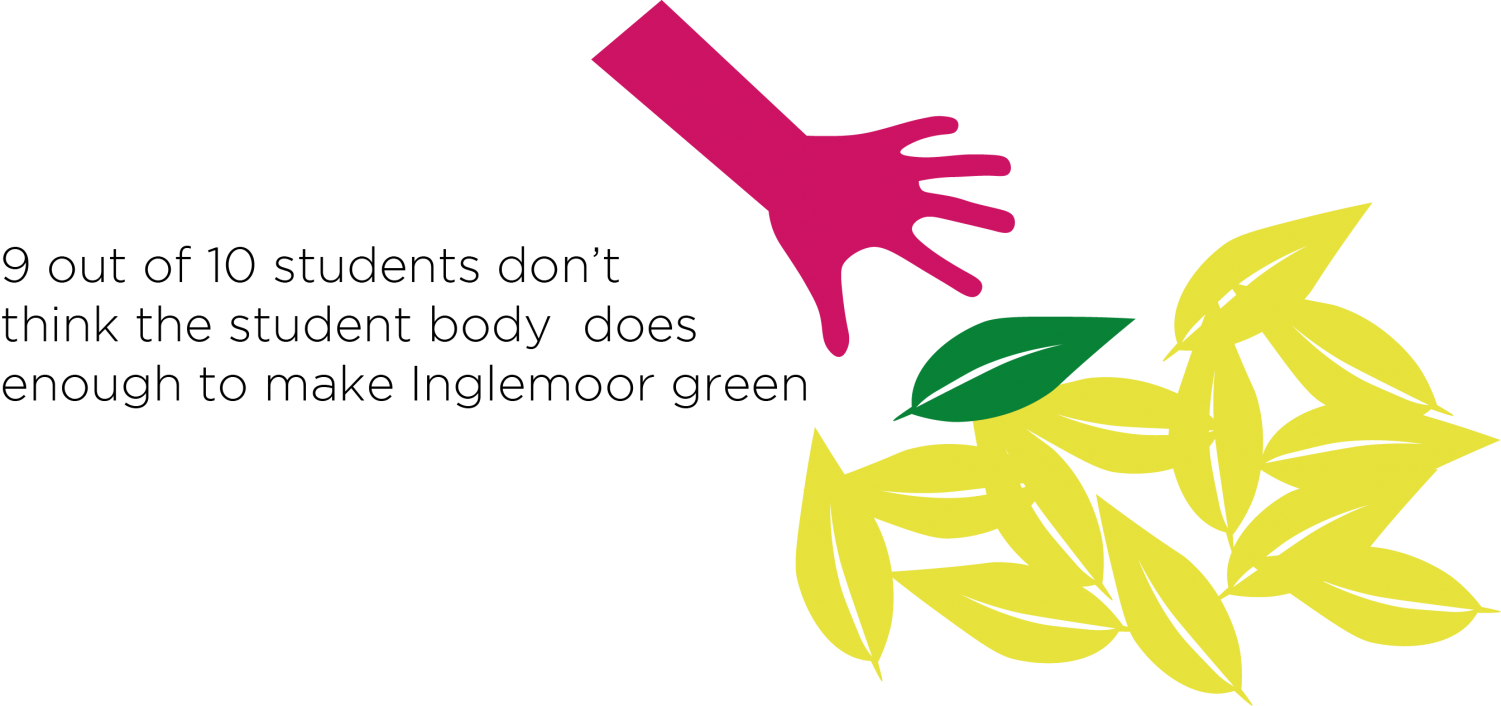 Newell joined this year with her friend Olivia Walchenbach. They both joined on a whim, but stayed because of the focus on current events and the possibility of creating real change in their community.
"I find it fun thinking of ideas on how we can improve the school," Walchenbach said.
Around the school, Earth Corps is perhaps best known for "campus clean-ups," in which students who aren't involved in the club can spend a few hours picking up litter in exchange for Valhalla hours. Senior president Andrea Reyes considers this to be her favorite part of leading the club.
"I feel like it's not just a way to get community service," Reyes said. "It's really a wake-up call for lots of people."
Reyes said that many students are disgusted and fascinated by the strange things they find on the ground, like decade-old Pepsi cans and metal utensils.
"We find a lot of crazy things out there," Reyes said. "It's a way for people to realize that when you litter, it just stays there."
Currently, the club is focusing on cafeteria waste. During one meeting, Reyes discussed the creation of several models of cans with different types of waste in them, to be displayed in the cafeteria above the compost, trash and recycling bins. Earth Corps hopes that these visual models would promote proper waste disposal. The club is also encouraging the school to replace plastic utensils with compostable ones. The members of Earth Corps are aware that the topics they are so passionate about may seem mundane to other students.
"As much as I would really love to change the big things —go 100 percent with renewable energy — I can't," Reyes said. "I think that people need to be really passionate about changing the things they can change."
Reyes said that she believes the school could be doing a lot more to improve its carbon footprint. With the campus due for a remodel, Earth Corps has been pushing for solar panels, sunlight-sensing light bulbs and a school garden.
Reyes said she recognizes that these largescale changes may seem unrealistic due to the school's already tight budget, but she also knows that Earth Corps is standing for a valid cause.
"I don't really think you can put a price on the environment," she said.