An uneven playing field
April 13, 2018
Statistically speaking, economic status is one of the most influential factors to a student's success at school. Income level has been directly linked to success in terms of graduation rate and state testing scores; the higher the amount of money a student's family earns, on average, the better the student performs in school.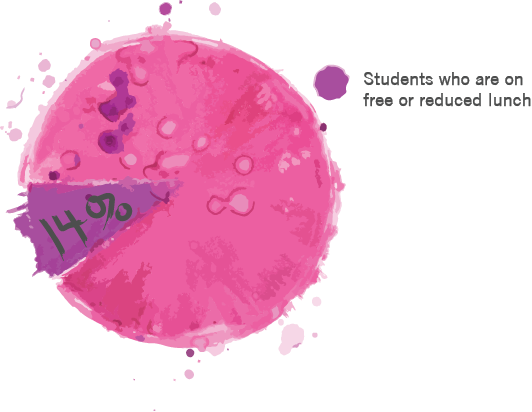 As with much of the Northshore School District and the greater Seattle area, Inglemoor is on the upper end of the spectrum in terms of students' financial stability. In the area that the Northshore School District encompasses, the average household income is $107,595 per year, which is far greater than the $57,057 Washington State average that was last recorded in 2015.
As would be expected, Northshore School District's high average income also reflected in the school's graduation rate. From 2011-2015, Inglemoor consistently graduated 95 percent of its class every year, which is higher than the district average of 93.3 percent as of 2015.
It's sometimes difficult to look beneath the shiny exterior of these statistics, but they alone don't tell the story. Of the close to 1,800 students at Inglemoor, 14.2 percent receive free or reduced lunch. This points to serious economic disparity between students. While the student body appears relatively wealthy on the surface, there is a significant number of students living in households that earn approximately $50,000 or less (depending on household size). Because of financial constraints, this means less access to test-preparation classes and tutoring, putting these students at a distinct disadvantage compared to their peers.
Above all else, it's important to recognize that income inequality exists at our school. Inglemoor may tout impressive testing and graduation statistics, but this is not a level playing field by any means.