A filtered perspective
October 12, 2017
Social media is nothing new — Facebook, Instagram, Twitter and Tumblr have long been landmarks within the digital landscape. Because the majority of Generation Z has grown up immersed in internet culture, we are used to these social media platforms in the same way we are used to a familiar household object. Take a toaster, for example. We use the appliance almost by muscle memory, spend a few minutes with it then move on and reflect little on our experience. The same goes for social media apps. Considering how tightly woven social media has been woven into our social lives, however, it is worth taking a step back from social media and considering the impact it is having on our psyches.
Instagram impacts social lives
J

unior Hannah Wiggins maintains an unconventional Instagram presence. Her posts include anything from cutouts of her own face set against mountain landscapes to close-ups of a chicken with bright pink feathers.
"I take a ton of pictures all the time," Wiggins said. "It's just things I made, ideas that go through my head."
However, Wiggins isn't totally comfortable with the platform–and according to a poll of 87 Inglemoor students, neither do many of her peers. 16 percent of Inglemoor students surveyed typically feel worse than usual after using Instagram. Wiggins said that she understands why this is the case.
"It's kind of limiting," Wiggins said. "You don't want to let yourself out."
According to Wiggins, this limitation comes from the feeling of being in front of a crowd.
"It's going out to a lot of people that you know," Wiggins said. "You have to filter it."
Senior Sasha Nikitinska says that she disagrees. To her, the limitations of Instagram aren't due to follower count, or how many people will see a particular photo.
"I feel that Instagram is just a medium where people are really fake," she said. "And people are going to be fake no matter what. A hundred followers, 20 million followers, they all act the same."
Nikitinska said that she had an Instagram in middle school, but she deleted it when she entered ninth grade because of this artificiality.
"Instagram makes people feel bad, because everyone else's life seems so much better than their life," she said. "Everyone creates a persona."
Wiggins agreed with this, especially in regards to body image.
"It's literally constant validation," she said.
Depending on what posts an Instagram user is viewing, Wiggins said that that need to feel validated by others can become intimidating.
"You see so many people, and you're like 'Oh, that's really pretty. But I don't look like that,'" Wiggins said.
However, Wiggins says that she has done what she can to move beyond the negative side of social media. She said that she used to spend time curating her photos and worrying over what others would think, but she wants to change her social media habits.
"I want to put what I like on there," Wiggins said.
Social media provides a "false sense of perception"
Many students, including junior Hunter Essex, use the popular app Snapchat to communicate with friends. However, a recent experience caused him to rethink the amount of time he spent on this app.
"I was talking to multiple people, just regular talking, and this one person came up to me on Snapchat and verbally harassed me out for something that was not in my control or power," Essex said.
Essex was so affected by the incident that he made the decision to disconnect from the vital world.
"This [incident] kind of made me hide for a little bit and just go away from all social media. I was definitely isolated and I was very insecure about myself," Essex said.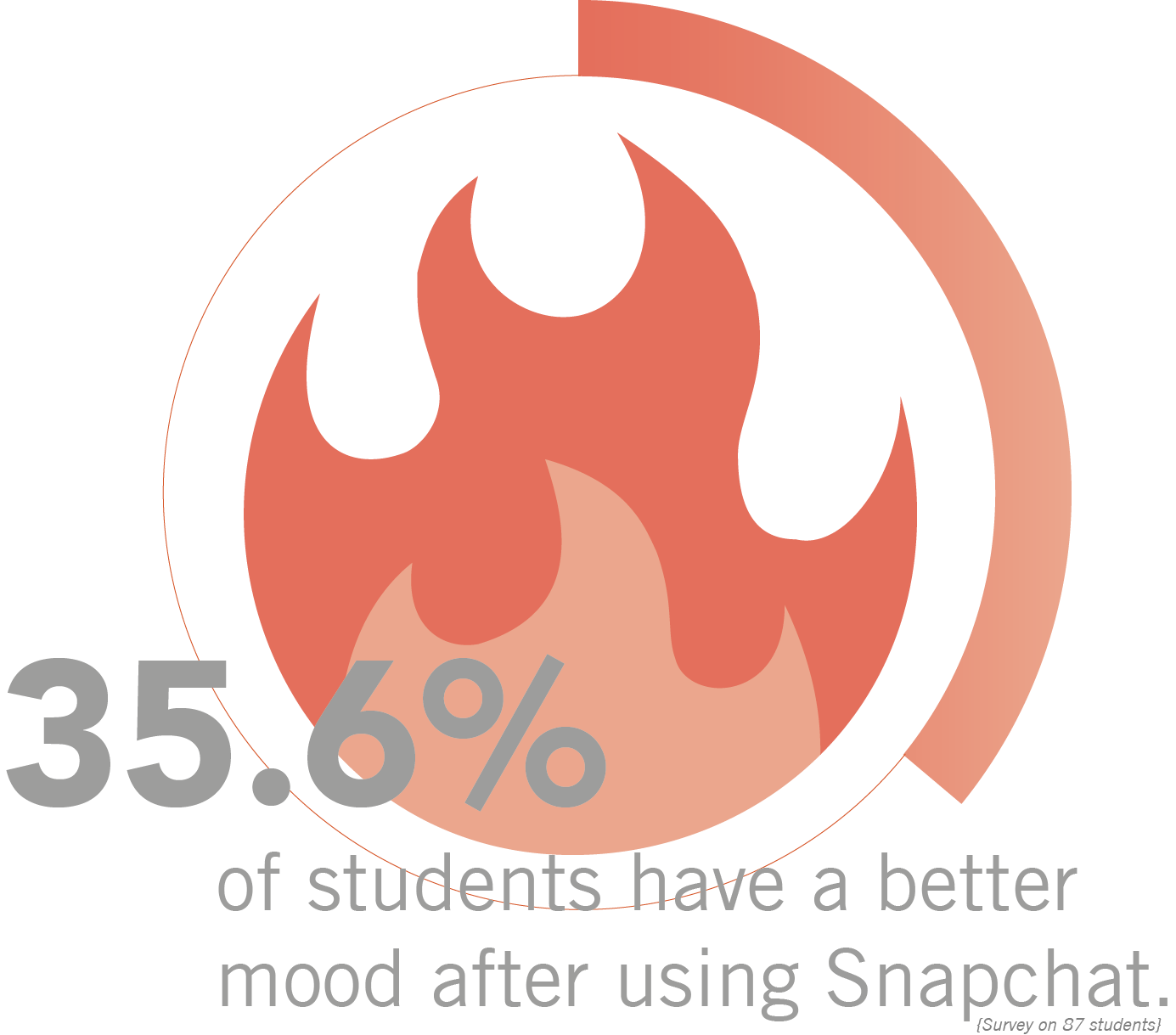 Even though Essex understands the original intent of social platforms, which he believes is to create larger communities that could get people closer together, he said that it can still cause someone emotional distress like it did with him.
"You can use social media in a positive way but Snapchat is, I don't know any word to describe it, just not a good place to be while you're in high school," Essex said.
Although social platforms has become one of the more common forms of communication, Essex said that it should not replace real life conversations because it gives a false sense of perception.
"A photo doesn't entirely show what a person is capable of; whereas if you were to have a one-on-one conversation with a person, face to face, you'd understand their emotions and their feelings," Essex said.
Now, two months after the incident, Essex said he now has a better understanding of social media.
"For me, what happened was I made a mistake. I was very insecure but I'm finally coming out of it," Essex said. "I've learned that I just need to be more careful."