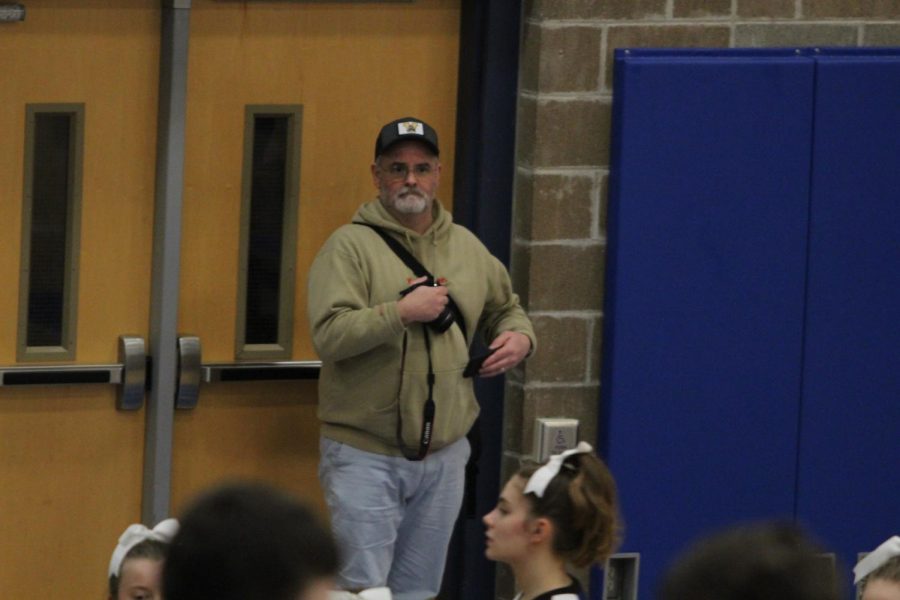 Ella Barnard
Kingco announcer Sean Valley got his first taste of announcing for sports at a football game in seventh grade; Valley and his friends sat in the announcer's box and managed all of the tasks, which rotated among the group each week. 
"One guy would be the announcer when I was on the scoreboard, for example. And we kind of wanted to be big time, you know. We wanted to celebrate what was going on on the field," Valley said. 
Currently, Valley announces for Inglemoor High School volleyball, football and basketball games, Bothell High School football, Lake Washington High School baseball and Kingco soccer. Valley studied broadcast journalism at Washington State University, intending to be a newscaster all through high school and college. 
"[After college,] I ended up going into radio for a little bit, but working in radio in a small town where I grew up, I wasn't making any money at all," Valley said. 
Upon his father's recommendation, he decided to come to the Seattle Area and become a sports announcer. He said his style as an announcer first developed from those experiences in seventh grade. His group was loud and obnoxious back then, and he said he just stuck with it as he grew up. Alongside announcing, Valley also takes photos of games and manages an Instagram account for them. He said his interest in photography came after his interest in announcing. Because his dad was a coach, he constantly watched sports growing up. 
"I was with his baseball team, and I would take pictures and wait for a week and a half to get the film developed— all that kind of stuff. I really enjoyed it. So, now with digital filmmaking, it's a whole lot faster, and I can have a whole lot more fun with it," Valley said. 
When he moved to the Greater Seattle Area from Shelton, Washington, Valley worked as an announcer for the Sounders from 1998 to 2004. He said he enjoyed announcing soccer especially, because of the anticipation and the excitement that came with it. 
There were upsides and downsides to announcing every sport, but he said baseball was particularly fun. Valley gets to pick the walk-up music—a 15-second clip of a song players enter the field with.
"One of my favorites last year—and I didn't think of this song — but Taylor Warra came up and her walk up song was "Big and Chunky" from the movie "Madagascar," and it was just a funny song. Taylor had a great reaction to it," Valley said. "It's kind of fun to…throw those things in." 
Valley said one of the main reasons he loved announcing was because he knows how hard players work and wants to be there to congratulate them for their success. 
"They deserve somebody to be as enthusiastic announcing for them as they are about to make their play, whether they're a fifth grader making a great catch or a senior with a kill in a volleyball match. It doesn't matter who it is," Valley said, "they deserve somebody who's going to be excited for them."