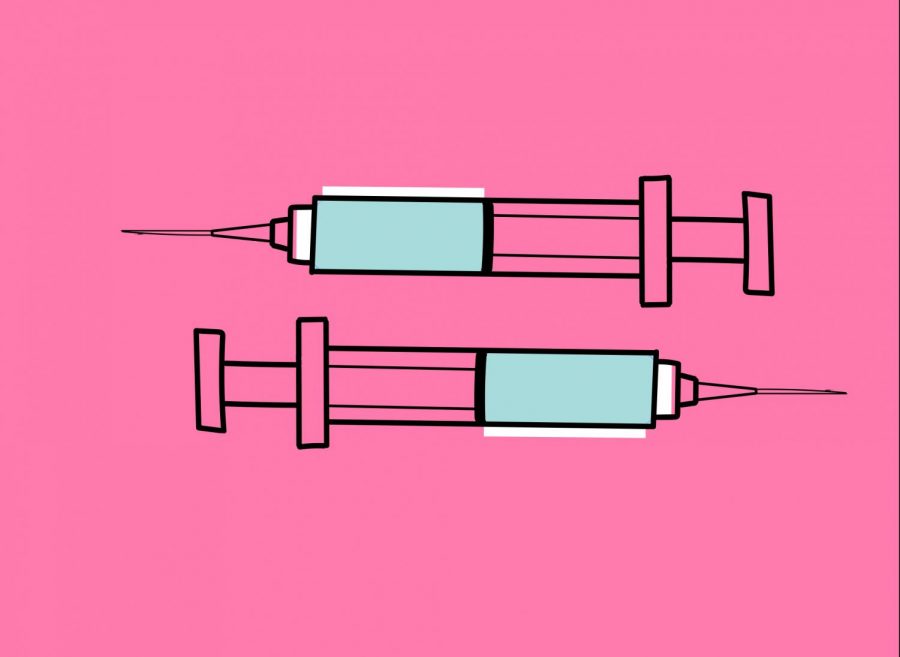 Mia Tavares

In May 2019, the Washington State Legislature passed a bill that nullified vaccination exemptions grounded in personal or philosophical beliefs for measles, mumps and rubella (MMR). The new law took effect on July 28, 2019, and it still allows exemptions for religious or medical reasons. Although the bill invalidates personal and philosophical beliefs, it was passed as a way to prevent outbreaks to prioritize public safety. People do have the right to make decisions based on their personal beliefs. However, those beliefs should be overruled the moment they put public safety in danger. Public health has already been jeopardized during the measles outbreak in Washington in late December 2018, and this bill is a step in the right direction for preventing similar outbreaks.
 Many of these serious outbreaks occur in schools, including the outbreaks that happened in Clark County Washington where at least 800 students were instructed to stay home. This led to the passage of the new bill that said students and employees at schools or child care facilities must show that they have received the MMR vaccine or have immunity from it, with a signed Certificate of Immunization Status. Children, who have yet to complete their required immunizations, are permitted to remain in school or child care with temporary conditional status. Extending a conditional status to those who are planning to get vaccinated allows people to take the time they need to get the necessary vaccinations. Those, who do not plan on getting vaccinations because of their personal or philosophical beliefs, should not be granted the same status and should not be allowed to return to school until they have gotten vaccinated in order to protect those who have been vaccinated. 
The issue is not the beliefs themselves but the consequences of them. Personal beliefs are exactly what they say—personal. Some people choose to be vaccinated and some do not, and both choices should be respected. However, the crossover between personal and public is where the issue of vaccination proves complicated. The choice to remain unvaccinated leaves vulnerable people, such as pregnant women or people with allergies, susceptible to disease since  people without vaccinations can spread it. Vaccine exemptions have the potential to harm those who are vaccinated or do not have the option to be vaccinated, as these people rely on herd immunity, which is the limiting of a contagious disease that results if a sufficiently high proportion of the population is vaccinated. Without herd immunity, people are put in danger.
Religious or medical reasons to avoid vaccinations remain valid with the new bill, aligning with previous protections of them. Religious beliefs are secured under the first amendment and medical exemptions are justified to preserve the safety of individuals. Personal or philosophical beliefs are not applicable to the public and do not have any larger legislative protections.

There are many misconceptions about the effects of vaccines, according to Chephra McKee, Pediatric Clinical Assistant Professor, and Kristin Bohannon, BS in pharmaceutical science from Texas Tech University. McKee and Bohannon wrote that some may believe that diseases strengthen the immune system, and that natural immunity is better than receiving it through vaccinations, or that MMR viruses are not common or life-threatening. McKee and Bohannon also wrote that parents may be concerned about their child's safety and believe that vaccines can cause autism, brain damage or behavioral problems. However, the beliefs McKee and Bohannon addressed aren't backed up by scientific evidence. According to the U.S. Department of Health & Human Services, vaccines are much safer than naturally developed immunity—as that requires an illness in the first place—and diseases can be serious or deadly. Since 2003, there have been nine studies conducted by the Centers for Disease Control and Prevention (CDC) that have disproven any sort of connection between vaccines and autism. According to the U.S. Department of Health & Human Services, vaccines are screened intensively to ensure they are safe. Harmful side effects are extremely rare. 
While these conditions may be rare, there have been instances of them. According to the CDC, low fevers or pain and redness at the injection site can happen following an injection. A more serious effect could be an allergic reaction. However, all of these effects dissipate within a few days, either on their own or with common medications. 
The benefits of vaccination outweigh the risks, and therefore popular philosophical or personal beliefs should not be and no longer are considered valid reasons for exemption. The potential harm that accompanies vaccine exemptions makes vaccinations the safer choice for public health. The new bill that Washington passed will help reduce the number of MMR outbreaks and will hopefully help clear up misconceptions about vaccines. It will combat outbreaks by reducing the number of exemptions and is therefore justified as a way to protect a larger portion of the public.