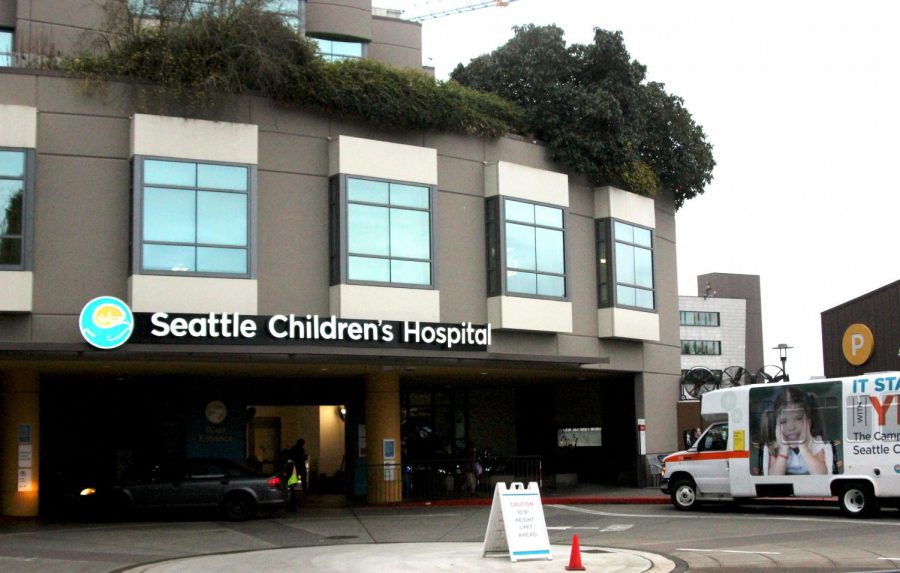 Mia
On Dec. 2, a class-action lawsuit was filed by the Stritmatter Firm in association with Layman Law Firm against Seattle Children's Hospital regarding the Aspergillus mold contamination in the air-handling system. The lawsuit alleges that the mold has been present in Seattle Children's Hospital since as early as 2000. According to the Seattle Times, 14 surgical patients have been infected and six of those patients died since 2001. 
This lawsuit was not the first related to the mold contamination. A lawsuit filed by the Patnode family was settled on the basis of confidentiality in 2008. The current lawsuit cites this previous lawsuit to prove Seattle Children's Hospital knew of the contamination as early as 2005. 
"At the time, we believed most of these were isolated infections," Seattle Children's Hospital CEO Jeff Sperring said in a statement released on Nov. 18. "Looking back, we should have recognized these connections sooner."
The connections, however, may have been diluted by time and other factors, according to former teacher and special educator at Seattle Children's Hospital Aileen Hammar.
"I would say that Seattle Children's has had a rigorous infection control process and procedure," Hammar said. "There's certainly a potential that those children were treated on different units, that they had different underlying serious medical conditions. So the idea that they didn't connect the dots for a while actually make sense to me."
Seattle Children's Hospital is not the only hospital to struggle with mold. On Dec. 4, Children's Medical Center Dallas found higher-than-normal levels of Aspergillus and Penicillium molds. No patients have been infected, but the hospital relocated 28 patients to a safer area in the hospital as a precaution.
Like Children's Medical Center Dallas, Seattle Children's Hospital is nationally ranked in several pediatric specialties, and Seattle Children's Hospital is among the top ten children's health facilities in the country, according to U.S. News. 
"I know it's a reputable hospital, and I really do trust them," junior and Seattle Children's patient Janice Brown* said. "They changed all the air ducts and everything, and I guess they did everything they could, but then it still came back. I was just really upset."
The presence of mold in Seattle Children's Hospital raises concerns, especially from families who cannot visit a different hospital. 
"What I have heard is a lot of worry, because they don't have an option really. Seattle Children's is the big dog in town," Hammar said.
Due to these concerns, there are measures being taken to return to the quality they are known for.
"We have temporarily closed most of our hospital operating rooms until the end of January," Sperring said. "During this period, we will install a new, state-of-the-art rooftop air handling system as well as custom-built, in-room high-efficiency particulate air (HEPA) filters in all operating rooms and adjacent supply areas."
Sperring also said there will be some additional changes and precautions Seattle Children's Hospital will take to ensure the environment will be safe for future patients.
"In addition to improving our facilities, we are engaging independent experts to conduct a comprehensive systems review," Sperring said. 
According to Sperring, Seattle Children's Hospital is relocating surgical patients to Harborview, Swedish Hospital, UW Medical Center and Mary Bridge Children's Hospital.
As of Dec. 16, the mold remains a health risk. Seattle Children's Hospital has released plans to remove the mold, but the effectiveness of said plans is still to come. However, Sperring said that the issue will be resolved.
"We will get this right, and we will not stop until we do. That's what our community expects. It's what our patients and families need and deserve," Sperring said. 
Sperring's statement said that the issue will be addressed properly, and Seattle Children's Hospital will return to the safe operating standards and quality expected. 
"They already have a really strong [reputation] as one of the best hospitals in the country,"  Brown said. "I don't think this will affect their reputation nationally or anything. I certainly don't think that they're an irresponsible hospital."
Seattle Children's Hospital remains an award-winning hospital, and in Sperring's statement to the public, he said that despite the mold, the priority of the hospital remains the health and safety of the kids.
"We will conduct a rigorous, thorough review of the factors that led to this situation," Sperring said. "We are continuing to engage with external experts to make sure we are doing everything possible to improve the safety of our care."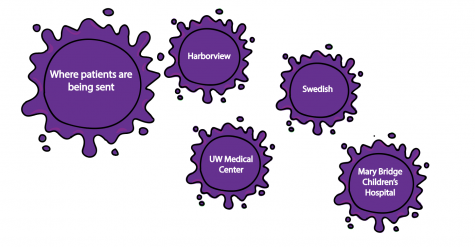 *Disclaimer: name changed to protect student healthcare privacy