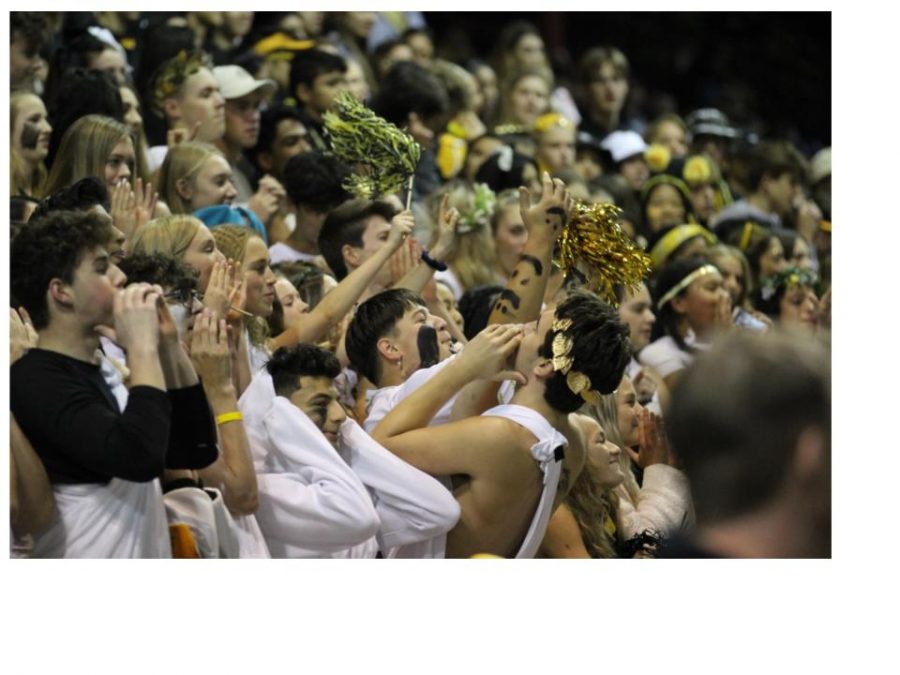 Rory Knettles
At the front of the student section at every football game, this group is impossible to miss, decked out from head to toe in Inglemoor gear—usually cheering the loudest. Peter Hansen, Evan Suarez, Zack Nguyen and Garrett Oremus are a part of the Associated Student Hype (ASH). The group is not affiliated with Inglemoor. Their job is to get the rest of the attendees to be as spirited as possible for Inglemoor's football games.
"We're the people leading the chants and setting an example with the clothes we wear," Hansen said. "We're the leaders for the whole school."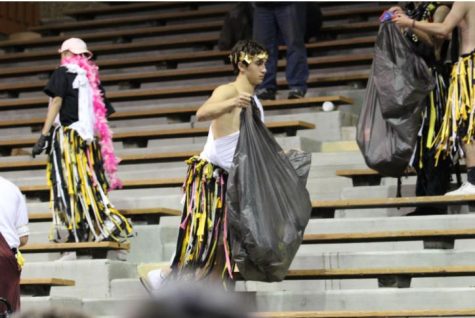 Hansen credits ASH for keeping the school spirited when Inglemoor football was not having much success.
"Our football team was not very good, but we'd come to every game and get super loud," Hansen said. "That's what we're known for."
Athletic Director Lance Gatter also attributes ASH to creating a spirited environment even without much success on the field.
"Even when our teams weren't having success, you go and you look at the student body in the stands and the support that they were giving to football," Gatter said. "It was kudos to the students, and you still see that doesn't matter if we're winning or losing."
Although ASH leads the student section at games, there is pressure to be student leaders outside of games as well.
The pressure to be a group that students can look up to is felt more so in recent years because of a hazing incident in 2013. The group partaking in hazing has since been banned and ASH has taken its place.
"We are now those role models that little kids want to grow up to be like," Hansen said. 
The drastic change in ASH's character and recruitment process has helped make them a positive aspect of football. ASH is still an exclusive group; the process by which you could be selected as a member is extensive. 
"We go around, and we look for the most hype people in the student section: people who are good leaders… We test them out by having them lead another student section," Hansen said.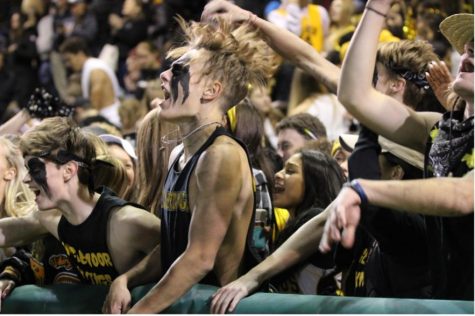 This experience, however, makes being selected special and motivates the members to be the best they can be at this job, Hansen said. 
Apart from being leaders in the stands, the members of ASH are involved throughout the school. Oremus is a pitcher on Inglemoor's varsity baseball team, Suarez is involved in GMI and many of them are in ASB. This gives them the ability to connect with students from all backgrounds. 
ASH doesn't just go to football games either. Many of them will go to soccer games, volleyball matches and more to support the Viking community, Hansen said.
"We're more of a student community, not just a group of people," Hansen said. "[Through the group] you can meet new people and talk to someone who you never even knew went to Inglemoor."