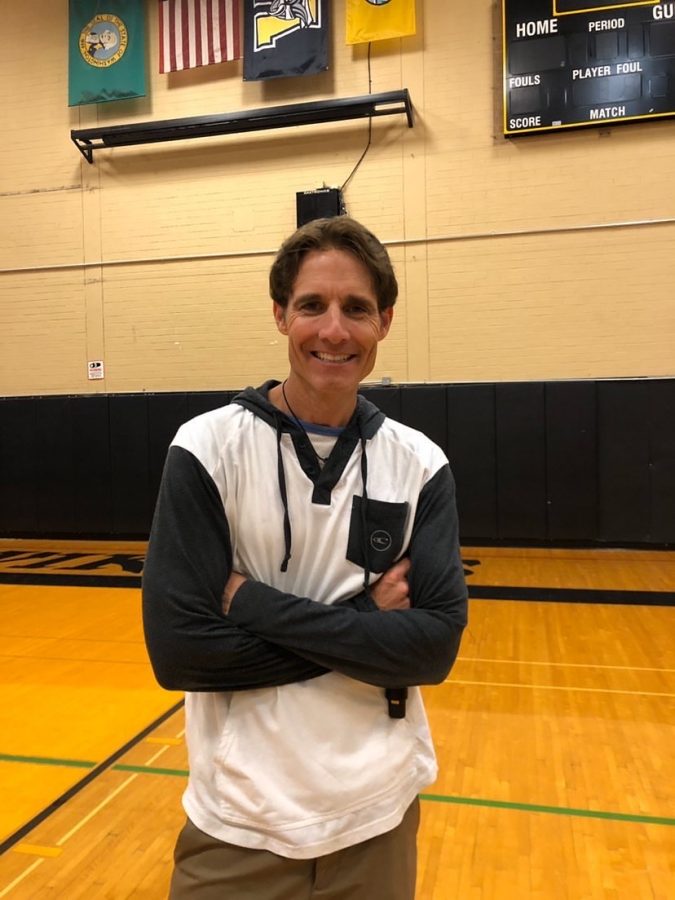 Mia Tavares
Breaking Down the Walls is a phenomenal program that works to create a united student body by removing biases. The slow buildup to emotionally taxing subjects creates a safe space where students can "break down the walls" and connect with other students they wouldn't have otherwise associated with. 
The program starts off with typical icebreakers that work to establish a base layer of comfort. The day progressively dives deeper with one-on-one conversations and small group discussions. 
"We started with a green light activity, now we're moving into a yellow and eventually we will get to a red," Breaking Down the Walls speaker Dean Whellams said. 
These green light activities are the aforementioned icebreakers; yellow and red light activities are the more emotional topics that are often difficult to talk about. Whellams strived to create a safe space in order to get to the deep, personal topics. Whellams facilitated smooth progression; not once did the subject matter skip over a crucial topic and taint the process. 
The process as a whole was perfect. By the end of the day, after the icebreakers, games and emotional topics, the whole gym was full of positive energy, most of which stemmed from the final activity.  
Known as the "red light activity," as Whellam calls it, the experience for some was intense. Students were asked to line up and 'cross' the line (walk towards the center of the gym) if a statement applied to them and most, if not all, were willing to do this. The statements started off as lighter, less significant topics, like asking if you own a drivers license. Soon, however, those statements evolved into more serious topics like mental illness or suicide. 
I was impressed by the willingness of students to share these profound details with others. Even more than that I am impressed by the reactions of the students. The vulnerability alone is an astronomical feat; the supportive reaction that vulnerability was met with exceeded all expectations. 
While in any other setting, the depth of topics would overwhelm a majority of students, this particular environment worked to bring the student body closer together. 
Some students argue that it was too personal, and it made them uncomfortable. However, one of the underlying themes is to step outside of your comfort zone, and the event pushed students out of their comfort zones in a positive way. 
"I'm going to push you. Our goal today is to step out of those comfort zones," Whellams said.
And while some may argue that it was too personal, more have argued that it was a life-altering experience. Any experience that changed the outlook of so many should be experienced by all who want to participate, not all who were chosen to. 
Part of what made it a life-altering experience for the select few was that many students were given the chance to apologize or thank someone in their lives. This contributed to another big theme of the program: leaving the world better than you found it. 
This message "leave it better than you found it" can be a valuable lesson for high schoolers. Whellams preached the importance of making a positive impact everywhere you go. For students, many of whom are invested in their own world, this message encourages positive interaction and supportive attitudes.
In the clique-based environment of Inglemoor High School, this program offered invaluable advice and skills that could improve the overall school culture. Rather than sticking to their own groups, hopefully students will now make an effort to understand and connect with others around them. 
Despite the exclusivity of the event, I believe the impact of Breaking Down the Walls is immeasurable; the increase in connections between the student body are astronomical. People in the hallways are waving, smiling and interacting more than I have ever noticed before: something only achieved because of Breaking Down the Walls.