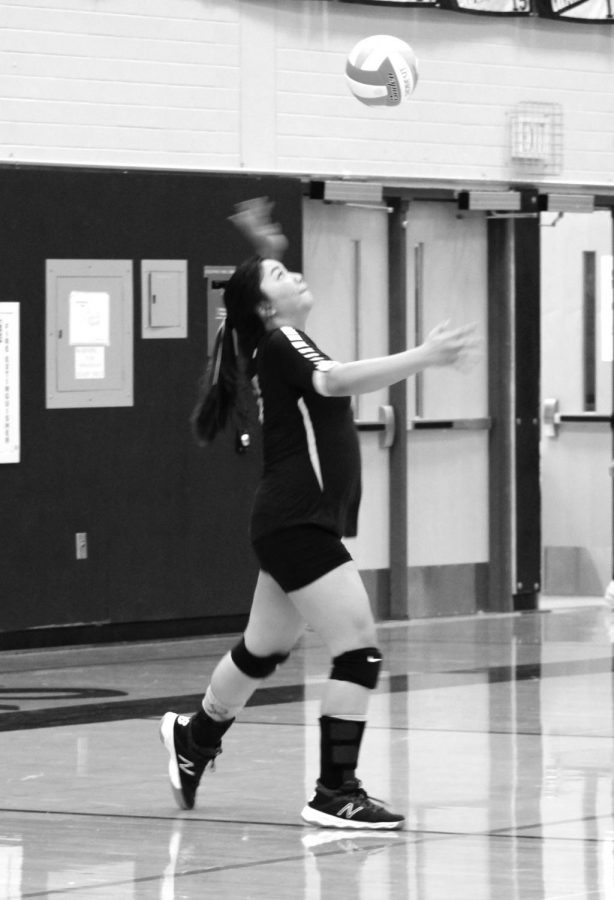 On the court, the girls varsity volleyball team serves, sets, and strikes a winning point clear across the net. However, it's what the players do outside of matches and in training that has shaped such a strong team for the fall season. Senior Miranda Nelson elaborates on their intense practice schedule.
"We have practice Monday, Tuesday, Wednesday, no practice on Thursday and then Friday, Saturday," Nelson said.
While some teams take a break during the summer, the girls varsity volleyball team started their practice routine not long after the 2018 season ended. Throughout summer break, the players worked rigorously, focusing mainly on building strength.
When it wasn't strength, senior Tatyana Vazquez-Durst said it was something equally as difficult.
"We work out different muscles. If were not lifting, we're doing cardio or HIIT workouts. It's never the same thing," she said.
Compared to last year, the amount of practices has increased, along with the intensity of the workouts. Throughout the week, the girls practice for almost three hours after school. On Fridays and Saturdays, the players train with weights and do cardio. As a senior, Nelson points out the difference between this
year and her past ones on varsity.
"It's more rigorous than it was before… we [seniors] were going in like it's our last year, slowing down. But then you get in there, and we're running sprints," Nelson said.
Overall, the players said their tough training has made them feel better and more confident about their matches. The team's first match against Juanita High School showcased the benefits of their intense practice schedule.
"It was the first game, and we won. It was like we had a really good energy going around our
team," sophomore Allie Liam said. During the matches, the players pointed out that they have more endurance. Because they play between three to five games each match, the players realize how the new type of training is helping to build the team's stamina.
"You need a lot of endurance to constantly keep your energy up… You're not going to have that if you're not training," said Vazquez-Durst.
Overall, the girls agree that the new practices have made the players on the varsity team closer. Not only that, but by spending hours with each other in practice, the players said they were able to rein-
force a strong relationship with their coaches. While the girls are pushed hard with what they are asked to
do in training, they said that their coaches still mean a lot to them.
"Our coaches are more than [just] a coach to us for sure," said Vazquez-Durst. "We truly know that they care for us."