Seattle underground music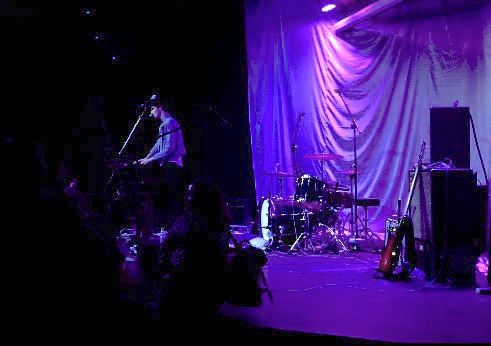 Diving into Seattle's music scene can be intimidating considering the city has a long history full of many talented and experimental artists, from the grunge-era to the jazz culture and the more recent underground hip-hop scene.
Trying to find smaller, DIY (Do-it-Yourself) shows in Seattle can seem impossible if you're "not in the know," but these venues are some of the best places in the area to connect with other fans of music and discover an underside to the Seattle music scene.
The best place to start has to be the Vera Project, located right in the Seattle Center. Vera is the second home to many artists and music lovers in the greater Seattle area. Not only is it a music venue, but also a community arts space that features a rotating gallery of different visuals art and is full of opportunities to learn and grow musical skills. The Vera Project offers classes in audio production, recording, silkscreen printing, internships and so much more. It was the first all-ages music venue supported by the city and is a recognized safe space.
If you're looking to delve a little further into the local music scene, Hollow Earth Radio is the perfect spot. Despite being a lesser known art space, Hollow Earth has had a rich past since it first started in 2007.
Originally broadcast out of the homes of the founders, the radio station has developed into a thriving volunteer-run program.
Hollow Earth provides a platform for up-and-coming musicians and gives a voice to underrepresented artists in the community. It's a cool spot to meet with your friends and catch a show under $10. If you can't make it out to their studio in the University District, you can always be a part of Hollow Earth any hour of the day by streaming their long-running radio station with sounds curated by the DJs personally.
For those preferring to stay on the Eastside, a longtime local staple is the Old Redmond Firehouse. The performance space was created for young people to explore different creative avenues and mix with other teens in an inclusive environment.
Beginning as a teen center, the Old Redmond Firehouse has grown into the longest-running all-ages venue in the entire Pacific Northwest. They have weekly shows and offer varying activities all day long from cooking classes to job training, with a heavy emphasis on building leadership skills.
Although it may at first appear daunting, the local music scene offers many different venues for students to explore.
Leave a Comment
About the Contributor
Jocelyn Ayenew, Reporter
Jocelyn Ayenew is currently in her senior year at Inglemoor and this is her first year with Nordic News as a reporter. She is excited to get to report...